100% of Copper Creek Villas Now Declared into DVC
Almost two years after sales began, all 184 vacation homes at Copper Creek Villas & Cabins at Disney's Wilderness Lodge are now declared into the Disney Vacation Club timeshare system.
On March 13, 2019, Disney declared 13 more vacation homes for Copper Creek. Included in the declaration were two cabins, two dedicated studios, two dedicated one-bedrooms, three lock-off two-bedrooms, and four dedicated two-bedrooms. One of the lock-off two-bedrooms has the alternate configuration that has a living room area in the studio. These vacation homes are located on the second floor of the DVC wing in the Lodge and face the Copper Creek Springs pool.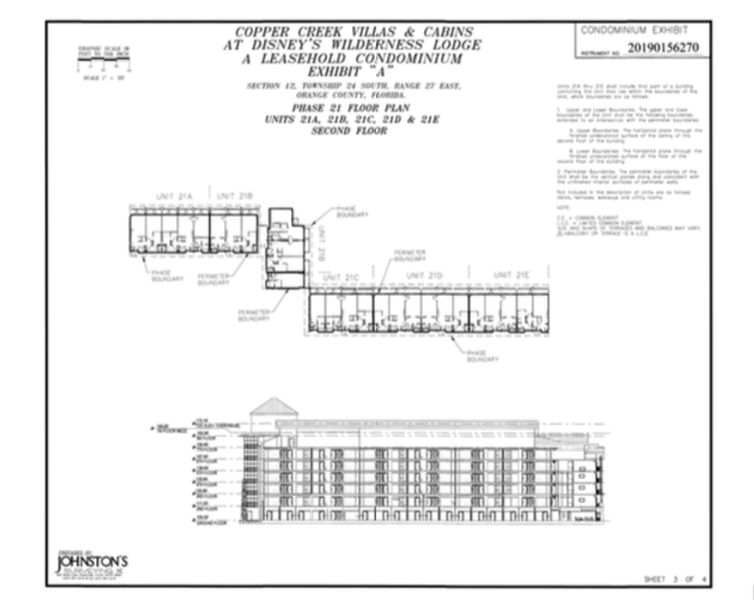 Now that Copper Creek is fully declared, we know the accommodation types and numbers of each that make up the resort:
Cabins: 26
Grand Villas: 4
Dedicated Two-Bedroom Villas: 56
Lock-off Two-Bedroom Villas: 29
Lock-off Two-Bedroom Villas with Alternate Studio Configuration: 7
Dedicated One-Bedroom Villas: 20
Dedicated Studios: 41
Dedicated Studio with Alternate Studio Configuration: 1
Total number of vacation homes: 184
Copper Creek has a total of 3,321,966 points, making it the eighth largest resort in the DVC system in terms of points, slightly larger than Disney's Beach Club Villas' 3,027,124 points and just behind the 4,032,720 points at Disney's Polynesian Villas & Bungalows.
---
Wil Lovato is a contributor to DVCNews.com and has been a Disney Vacation Club owner since 2009. His DVC Home Resorts include Bay Lake Tower, Animal Kingdom Villas, and Aulani. He can be found posting on many Disney discussion forums under the username of "wdrl."