Updated: Reunion Station Lounge Service to End
The pseudo concierge option hosted in Reunion Station at Disney's Wilderness Lodge is set to end in February.
Note: Story updated with statement from Disney Vacation Club.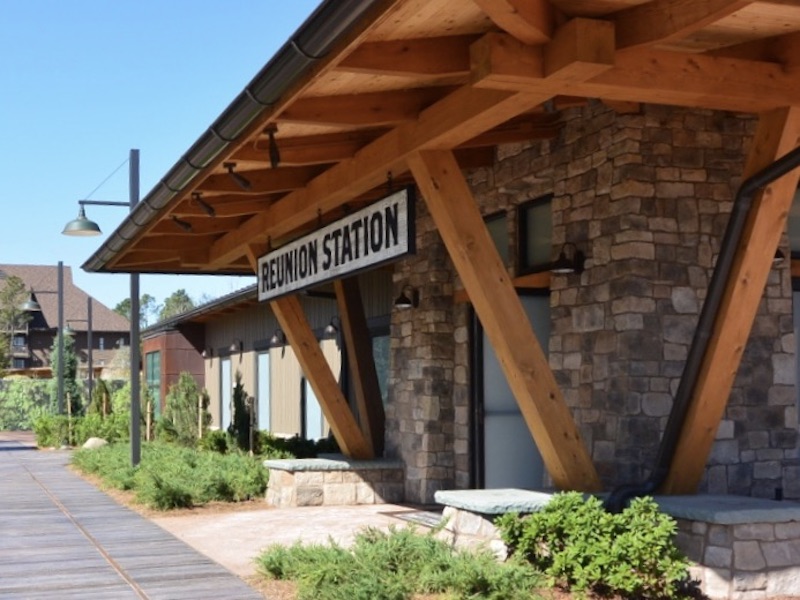 On February 3, 2019 Disney Vacation Club will end its 9 month food and beverage experiment at Reunion Station. A poster on DVCinfo.com reports that DVC reached out to him to cancel a reservation scheduled for April of this year. Additional inquiries with Member Services confirm that the Lounge Service is slated to end in just a few weeks' time.
Reunion Station was part of the 2017 resort expansion project which included Boulder Ridge Cove Pool, Geyser Point Bar & Grill and the conversion of several hundred hotel rooms to DVC timeshare villas. Work on Reunion Station expanded into 2018 with the space opening to guests on April 30.
For $50 per adult and $33 per child, per night, DVC members staying at Disney's Wilderness Lodge could purchase access to the private lounge along with food service during the morning and evening hours. Shortly after the space opened, we published details on the breakfast and dinner food offerings included with the Lounge Service.
The amenity was originally offered exclusively to Wilderness Lodge guests, with a requirement that guests purchase Lounge Service for their entire ength-of-stay. In the fall of 2018 both of these restrictions were lifted in an attempt to boost interest.
Reunion Station will continue hosting a series of weekly educational seminars on topics which include beverage tasting, phone photography, cake decorating and animation. A Disney Vacation Club spokesperson confirmed that the space "will be open for workshops only as we reevaluate the space and our future offerings."