Roaring Fork adds to Outdoor Seating
The quick service dining venue at Disney's Wilderness Lodge has added additional space for guests to enjoy their meals.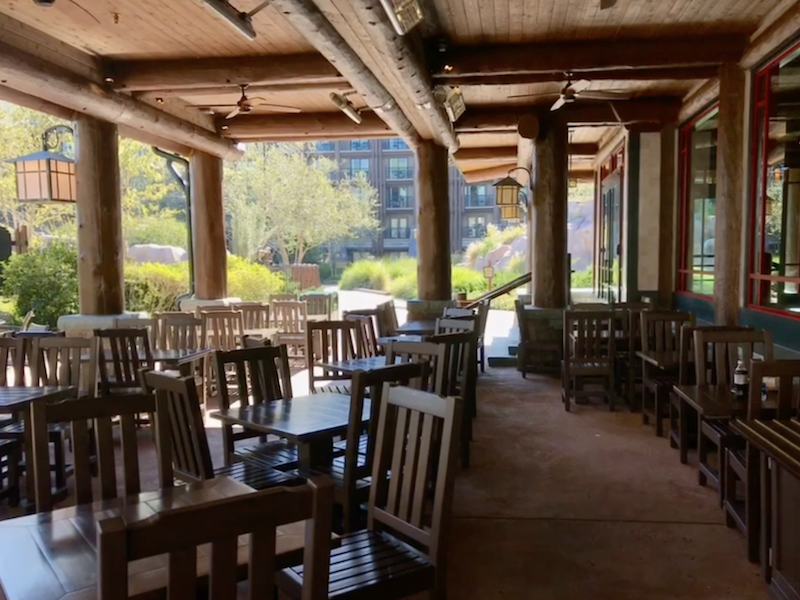 Disney has increased the outdoor seating at Roaring Fork, located at Disney's Wilderness Lodge. Back in July, the restaurant reopened following a 4-month refurbishment. During the refurbishment, the beverage station was moved from the food service area into the seating area of the restaurant, eliminating several tables.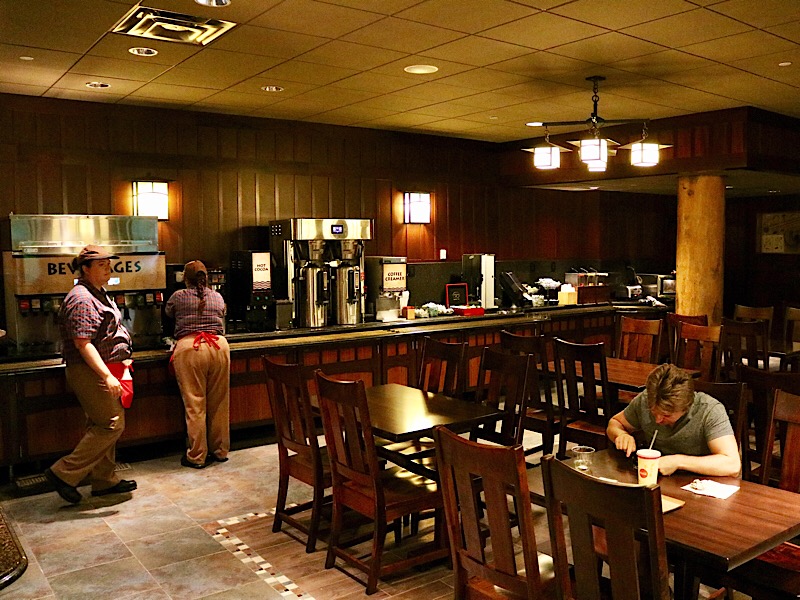 Roaring Fork Beverage Station
As a result, Disney has added additional seating to the outdoor patio to accommodate guests.
The resort also added the waterside Geyer Point Bar & Grill which offers both table service and quick service dining. Interior "open air" seating is offered along with several tables positioned outdoors along the shoreline. See our prior coverage of both Roaring Fork and Geyser Point for details.
Roaring Fork currently serves breakfast, lunch and dinner between the hours of 7am to 11pm (subject to change.)
Thanks to Wil for the tip!