Counting villas at Copper Creek
The documents filed on February 21, 2017 for the Copper Creek Villas & Cabins at Disney's Wilderness Lodge revealed some interesting information about the accommodations that will be offered at the 14th Disney Vacation Club resort. Combined with some educated guesses, the villa layout of Copper Creek is beginning to come into focus.
(Note: This story was originally published February 23, 2017 and updated March 30 to include confirmed room counts.)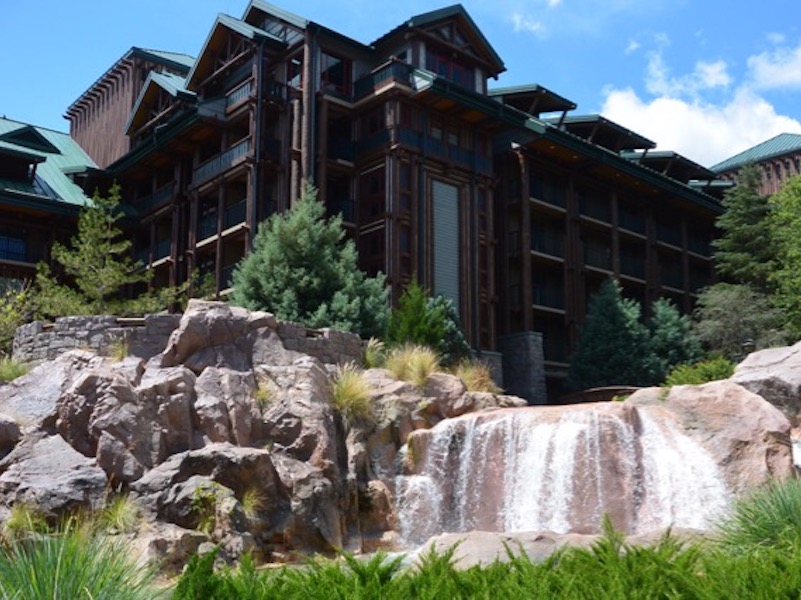 In August 2016, Disney received a license from the State of Florida to sell up to 184 vacation homes at Copper Creek. By definition, a vacation home may be a Dedicated Studio, a Dedicated One Bedroom, Two Bedroom, Grand Villa, or Cabin. A Lockoff Two Bedroom counts as a single vacation home, even though it can be booked as two separate villas (a Studio plus a One Bedroom).
These 184 vacation homes makes Copper Creek larger than the existing Boulder Ridge component at the Wilderness Lodge (136 vacation homes) and the Villas at Disney's Grand Floridian Resort & Spa (100 vacation homes), but smaller than Disney's Beach Club Villas (208 vacation homes) and every other Walt Disney World timeshare development.
DVC is taking over the entire southern half of Wilderness Lodge. As part of Copper Creek's Master Declaration, Disney declared 48 vacation homes, or about one-fourth of the resort's 184 total vacation homes. Included in these 48 vacation homes were the following types:
3 Dedicated Studios
4 Dedicated One Bedroom Villas
10 Lockoff Two Bedroom Villas
17 Dedicated Two Bedroom Villas
2 Grand Villas
12 Cabins
__
48 vacation homes
That leaves 136 units--or roughly 74% of the new resort--yet to be declared.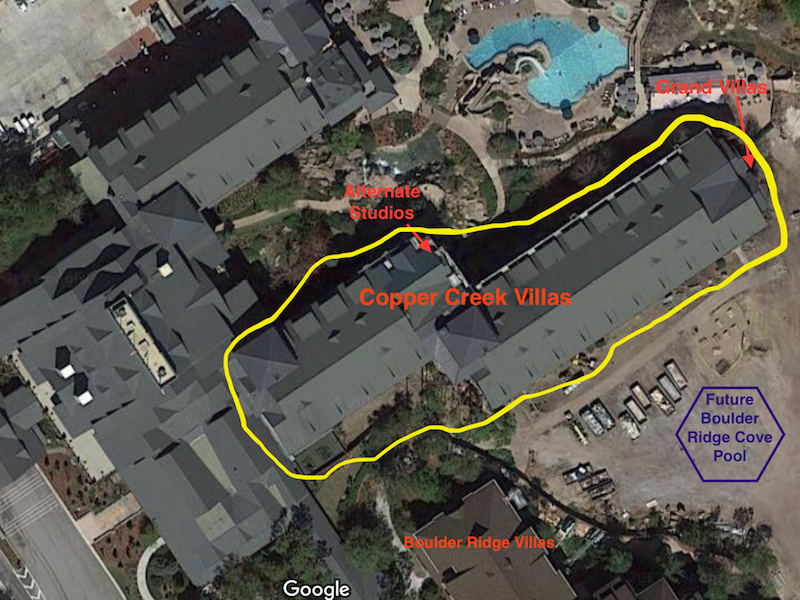 Based upon numbers provided by Disney Vacation Club, here is the breakdown of the entire resort including the 48 rooms in the initial declaration:
42 Dedicated Studios
20 Dedicated One Bedroom Villas
36 Lockoff Two Bedroom Villas
56 Dedicated Two Bedroom Villas
4 Grand Villas
26 Cabins
__
184 vacation homes
It is curious that Disney Vacation Develpment has chosen to declare only 7% of the resort's Dedicated Studio rooms (3 of 42) along with 46% of the resort's Cascade Cabins (12 of 26.) Regardless, all of these rooms will eventually be added to the timeshare program as sales progress over the next couple of years.
All together, the 184 rooms which make up Copper Creek Villas & Cabins at Disney's Wilderness Lodge represents 3,321,966 points within the Disney Vacation Club timeshare program. With an average selling price upward of $165 per point, Disney can expect to see revenues exceeding a half-billion dollars on this project.
---
Wil Lovato is a contributor to DVCNews.com and has been a Disney Vacation Club owner since 2009. His DVC Home Resorts include Bay Lake Tower, Animal Kingdom Villas, and Aulani. He can be found posting on many Disney discussion forums under the username of "wdrl."