Point charts, villa types & sizes and cabin details are just a few of the details contained within this major update for the Copper Creek Villas & Cabins.

Copper Creek cabin
The master declaration for Disney's newest Disney Vacation Club resort, Copper Creek Villas & Cabins at Disney's Wilderness Lodge, was filed on February 21, 2017.
The filings show that Copper Creek will have the full complement of DVC style vacation homes, from Deluxe Studios all the way to Grand Villas. The floor plans indicate these vacation homes will be quite similar to their counterparts at other DVC resorts. Measurements in Disney's filings suggest the following sizes for each villa type:
Dedicated and lockoff Studio: 345 sq ft (Boulder Ridge is 356 sq ft)
Dedicated and lockoff One-bedroom: 761 sq ft (BRV is 727 sq ft)
Dedicated and lockoff Two-bedroom: 1105 sq ft (BRV is 1080 sq ft)
Cabin: With patio and porch included: 1737 sq ft
Grand Villa: Oddly shaped with maximum width of 47 feet by length of 76.4 feet; 3204 sq ft
It appears that Copper Creek Villas will have some odd shaped "alternate" studios on some floors. These "alternate" studios will have a living room as well as a bedroom, making them almost as large as a one bedroom.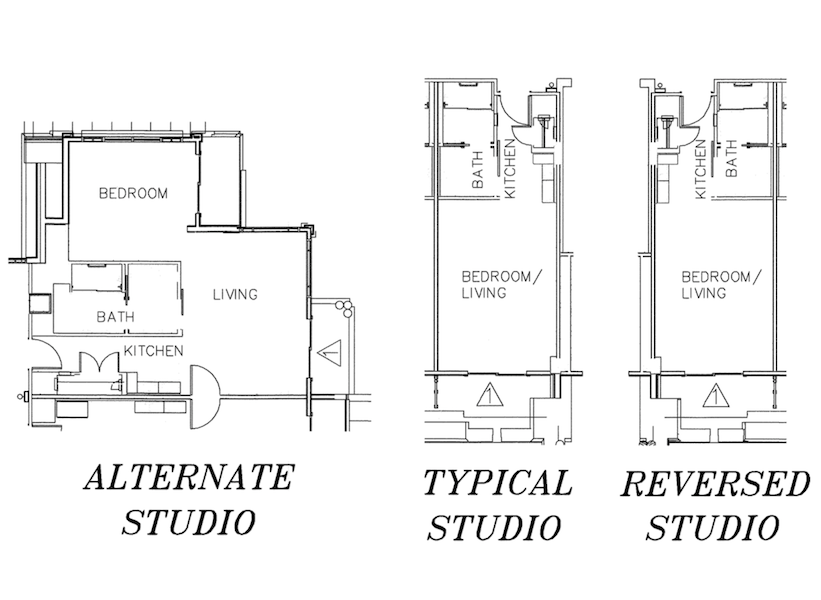 Copper Creek Deluxe Studio configurations
Grand Villas are not offered on every floor. When they are, they appear to be at the end cap of the wing.
It is too early to tell from the documents filed today how many total vacation homes Copper Creek will have.
The cabins are single-story structures, each with two bedrooms and two bathrooms. The layout is very similar to the bungalows at Disney's Polynesian Villas, suggesting the same maximum occupancy of 9 guests. There appears to be a two sided fireplace between the living room and the outdoor patio.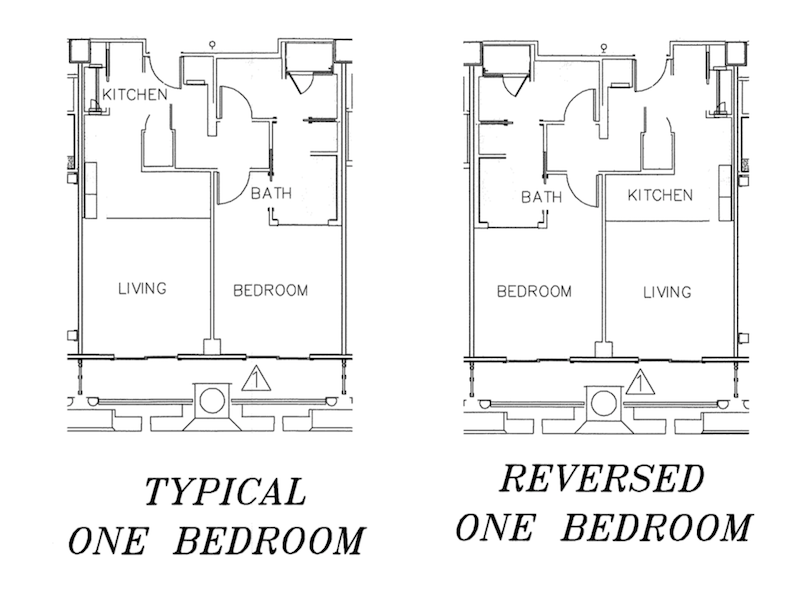 Copper Creek One Bedroom Villa configurations
Detailed point charts are not part of this filing. However, the filings include what is commonly called a "maximum reallocation" value for each room size. This point value is the most that an owner would be required to pay per night if the point charts were reorganized such that every night of the year cost the same number of points.
For Copper Creek, the maximum reallocation values are:
Deluxe Studio: 18 points per night
One Bedroom Villa: 36 points per night
Two Bedroom Villa: 46 points per night
Cabin: 115 points per night
Three Bedroom Grand Villa: 122 points per night
Why are these numbers significant? The Studio, One Bedroom and Two Bedroom numbers are noteworthy because they are identical to nightly figures for the Boulder Ridge Villas at Disney's Wilderness Lodge. This all but guarantees that nightly room costs for Copper Creek will be identical to the exising Boulder Ridge rooms at the Wilderness Lodge.
As for the Cabins and Grand Villas, their maximum reallocation value of 115 and 122 points respectively is lower than the 147 point value for a bungalow at the Polynesian. Expect the nightly cost for a Copper Creek cabin to be about 25% less than a bungalow at the Polynesian.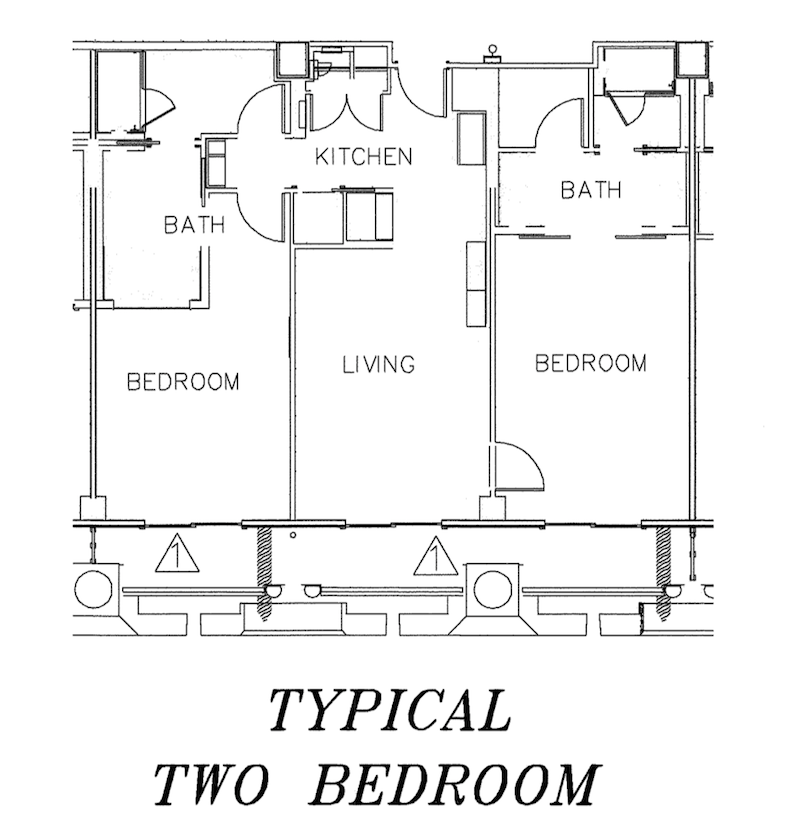 Copper Creek Two Bedroom Villas configuration
There is no mention of concierge category at Copper Creek, nor is there any mention of separate view categories.
There will be a fixed week purchase option, as was the case with the Polynesian, Aulani, Disney Vacation Club Villas and Villas at Disney's Grand Floridian Resort & Spa. The fixed week offering allows buyers to purchase a specific week every year in a certain villa size, guaranteeing an annual reservation unless the owner chooses to opt-out of their week.
Copper Creek Three Bedroom Grand Villa configuration
It will take some time to determine how many villas are initially being declared into the condominium assocation. Villa declarations determine how many villas timeshare owners can book using their points. It is obvious that Disney Vacation Development has declared 12 of the 14 cabins on the south side--the Boulder Ridge Villas side--for the DVC inventory.
When will sales begin for Copper Creek Villas & Cabins at Disney's Wilderness Lodge? Nothing is certain at this time. However, in the case of the Grand Floridian, DVC began selling points about 6 weeks after the master declaration was filed. With the Polynesian Villas & Cabins, only 5 days passed between the initial declaration and start of sales.
---
Wil Lovato is a contributor to DVCNews.com and has been a Disney Vacation Club owner since 2009. His DVC Home Resorts include Bay Lake Tower, Animal Kingdom Villas, and Aulani. He can be found posting on many Disney discussion forums under the username of "wdrl."
BLOG COMMENTS POWERED BY DISQUS