During the 2018 Disney Vacation Club Condominium Association Meeting, executives released early photos of the updated room concept for Disney's Saratoga Springs Resort & Spa featuring a new style sofa bed.
Saratoga Springs is on track for its first "hard goods" refurbishment 14 years after its opening in May 2004. The updated will feature extensive changes to the look and feel of the resort, as illustrated in these images.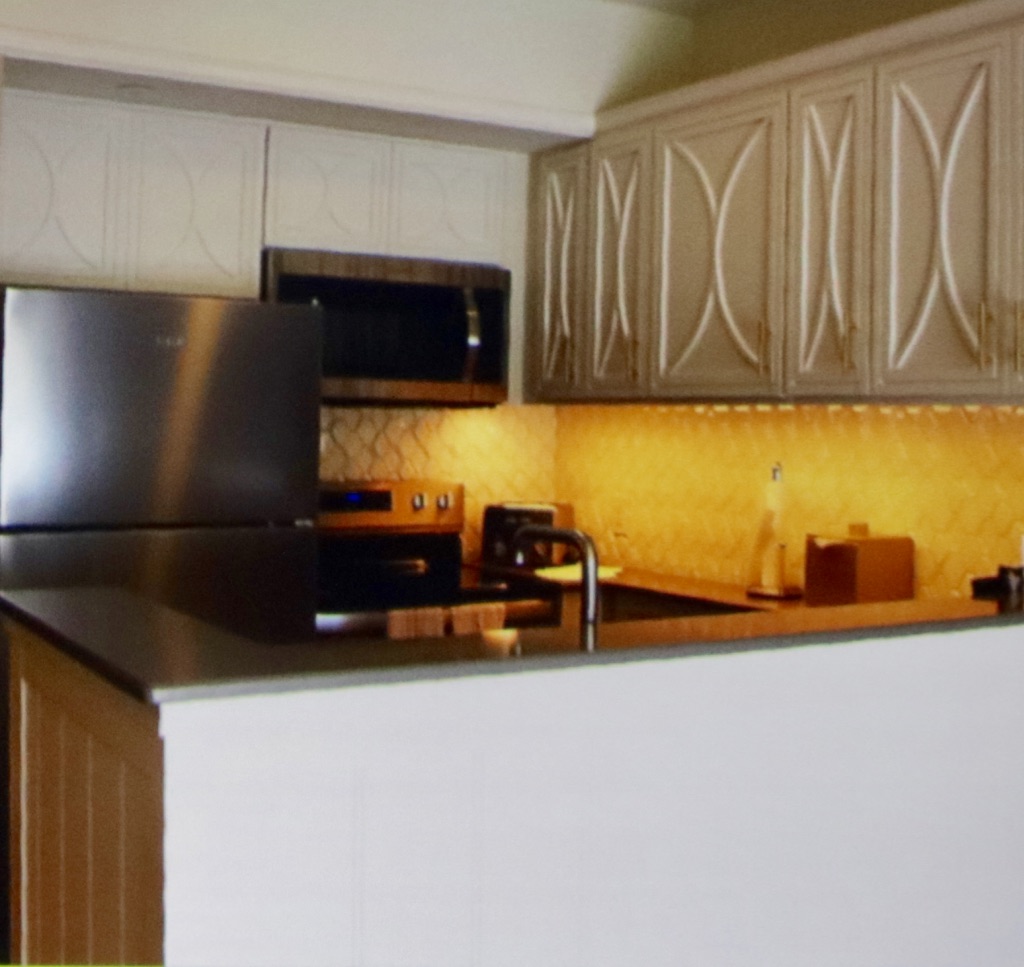 Among the changes are a new sofa bed designed by a company called Inova. The image below from the Inova website illustrates how the full-size mattress is concealed vertically against the wall when the sofa is in use. Sofa cushions are removed and the mattress and platform pulled-down for the sleeping configuration.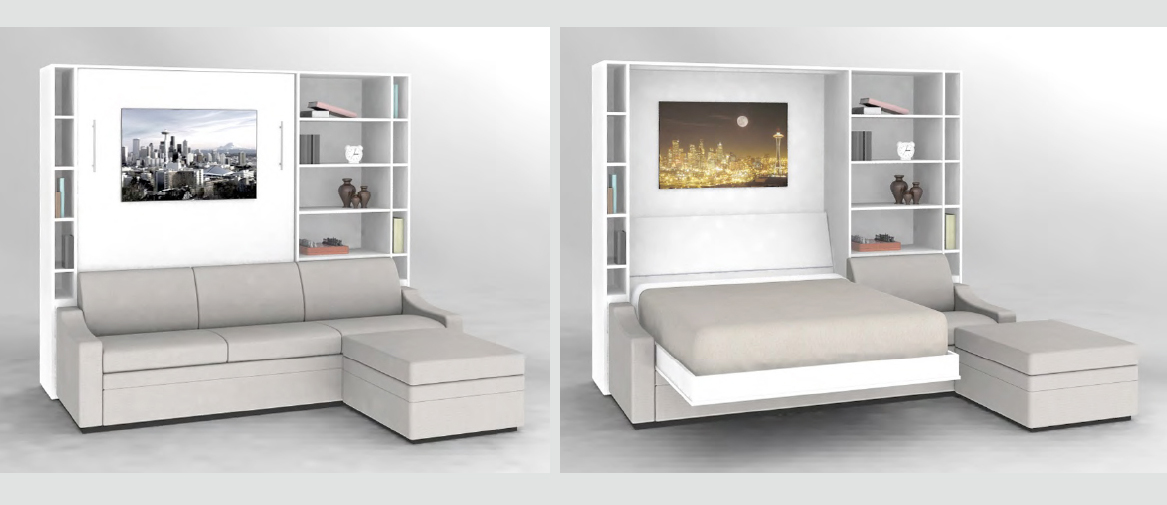 Images released by Disney Vacation Club show how the Inova product is being integrated at Saratoga Springs.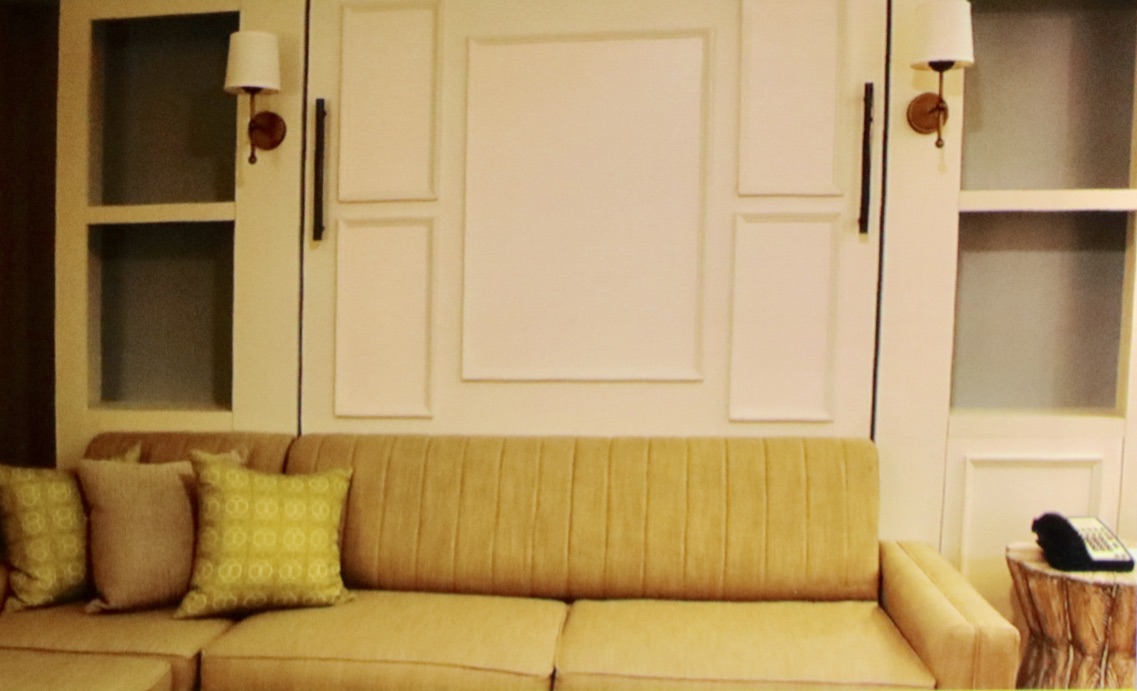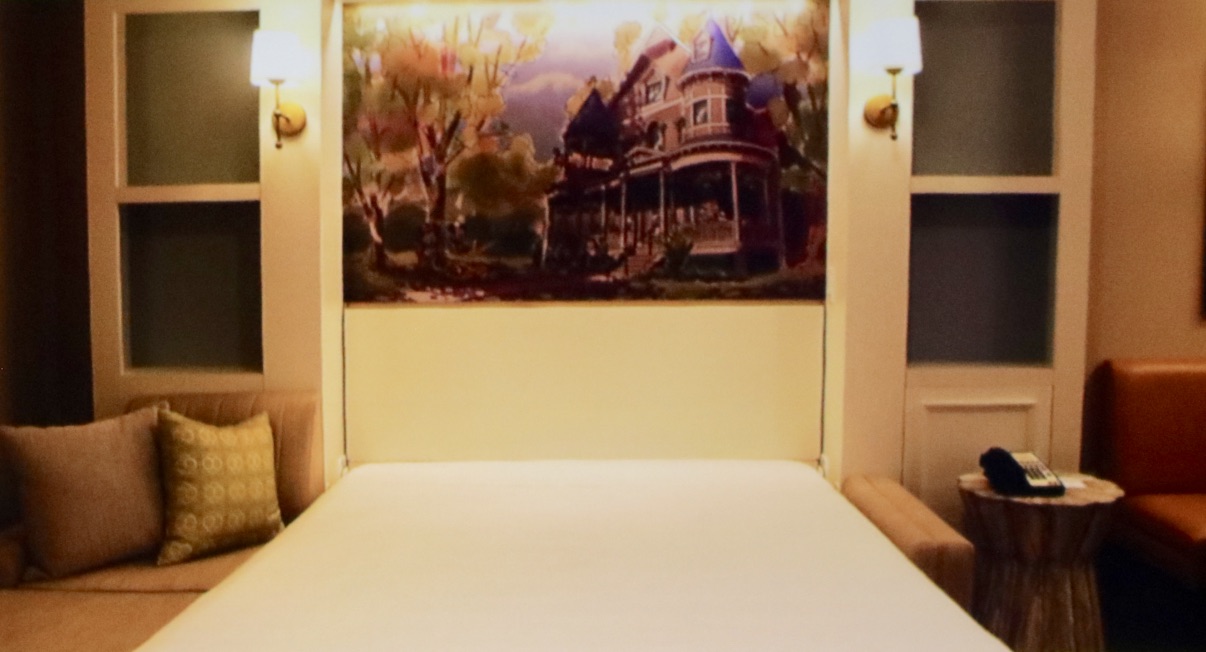 In the images above, the Inova beds are displayed in Deluxe Studio villas as well as One and Two Bedroom units. These sofa beds will eventually make their way to other Disney Vacation Club properties but no timeline has been provided.
Note that the renovated room design for Saratoga Springs is still being finalized and is subject to change. The refurbishment is scheduled to begin in 2019 and will wrap up some time in 2020.
BLOG COMMENTS POWERED BY DISQUS