More Bed Issues Plague Riviera
Guests at Disney's Riviera Resort recieived unpleasant news on Christmas Eve as problems with the wall-mounted beds persist.
Update: Similar issues are also impacting guest use of similar beds at Disney's Saratoga Springs Resort & Spa.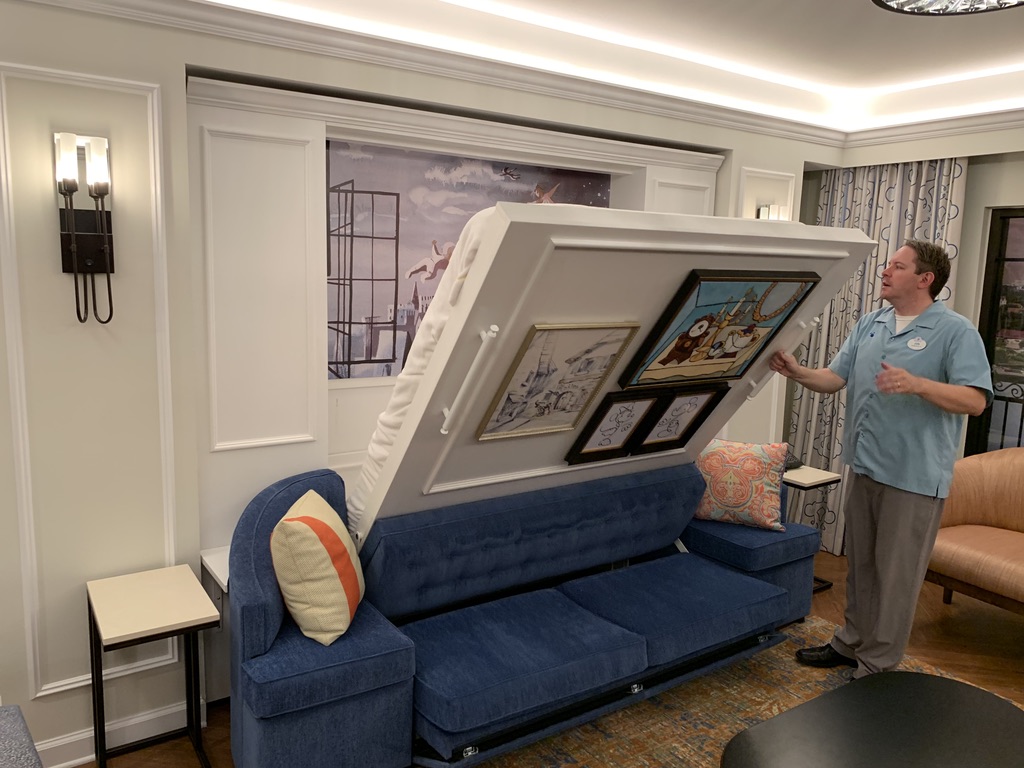 Multiple posters on our Facebook Group for Disney's Riviera Resort are reporting that they were asked not to use the wall-mounted beds in their Disney Vacation Club villas.
Shortly after the resort opening on December 16, issues arose with the trundle beds mounted under the living room TVs in Deluxe Studio, One Bedroom and Two Bedroom villas. That problem was reportedly resolved within 24 hours, with guests cleared to use the trundle beds the following night.
This time guests have been asked not to use the larger pull-down convertible sofa beds. Via signs placed in villas and voice mail messages, guests were asked not to use the larger beds.
Among the rooms impacted are the Tower Studios whose only sleeping accommodation is a queen-size pull down. One guest staying in a Tower Studio reported that they were forced to relocate to a One Bedroom villa around midnight on December 24th.
Other guests were able to remain in their villas, using air mattresses provided by resort staff. Some parties had the mattress from the pull-down placed directly on the villa floor.
Reports have also begun to emerge of similar issues in the newly-renovated villas at Saratoga Springs. Signs affixed to the convertible sofa beds read as follows:
We apologize fo the inconvenience. This bed is out of order and for your safety, it cannot be used at this time. We want to ensure your stay is as comfortable as possible. If you had planned to use this bed, please contact the Front Desk so alternative arrangements can be provided.
A problem of this nature should receive immediate attention from the resort's maintenance staff. Promises of compensation have been made to some guests, along with a commitment to have the issue resolved within 48 hours.