Happy Birthday, Old Key West!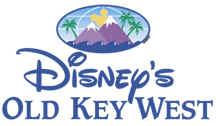 On this day 16 years ago The Disney Vacation Club (Now Old Key West) officially opened its doors.
The resort was a milestone for Disney on several levels: it was Disney's first step into the timeshare industry and it was the first time Disney offered individual property ownership interest at any Company-owned location.
Disney initially underestimated interest in this property and expanded to several other properties at Walt Disney World and along the Atlantic Coast. Now with new offerings on the horizon in California, Florida and Hawaii, the future looks bright for Disney Vacation Club Members. However, it all started with the Key West themed bungalows in a little corner of Walt Disney World.
Happy Birthday Old Key West!