A look at FastPass+ testing
Next week Walt Disney World will continue its testing of the FastPass+ reservation system and we have an in-depth look at the process as it exists today. {multithumb thumb_width=450 thumb_height=450 thumb_proportions=bestfit}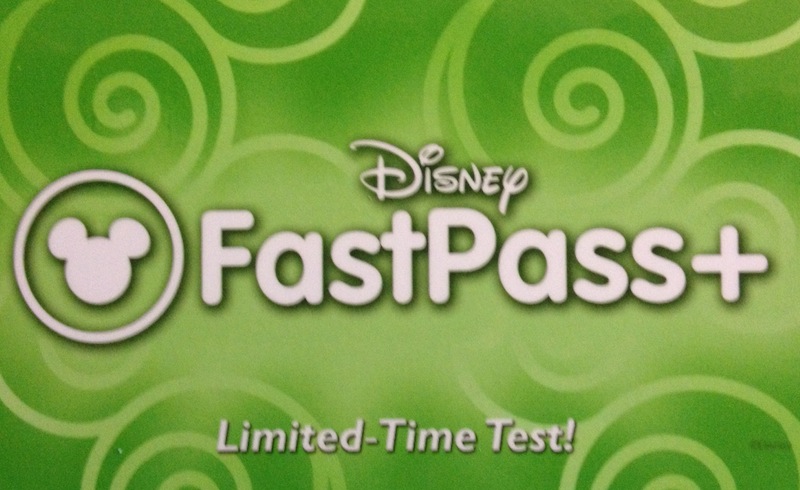 FastPass+ is Disney's moniker for the NextGen attraction reservation system which will allow guests to secure their ride times months or weeks in advance. In September the system was tested in the Magic Kingdom theme park. During this wave the test expands to also include Disney's Hollywood Studios.
The test period runs from Tuesday December 11 through Saturday December 15. Testers were reportedly chosen from guests signed-up to use Disney's Magical Express airport transportation. Those selected to participate will receive an introductory packet which includes a brief overview of the service along with plast FastPass+ cards for each member of their traveling party.
Following is a look at the FastPass+ materials, along with a step-by-step recap of the actual ride reservation process.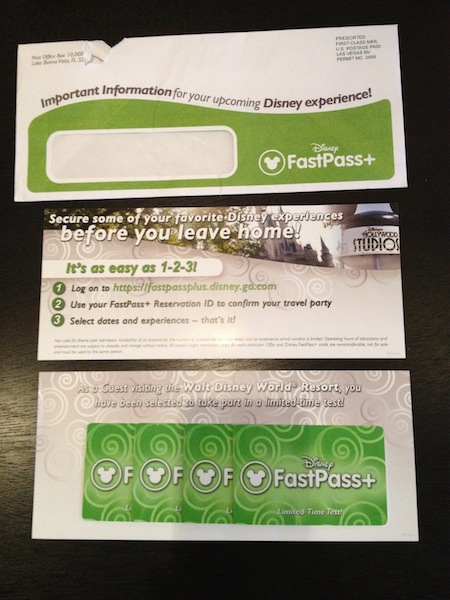 FastPass+ materials include brief description of product and registration website. Not pictured is unique FastPass+ Reservation ID which links to personal information.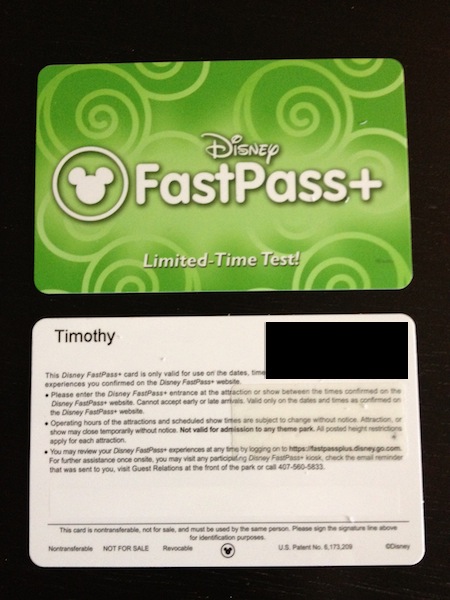 FastPass+ ID card. When system goes live, these separate cards will presumably not be necessary, with all data encoded on Key to the World card (hotel door key.)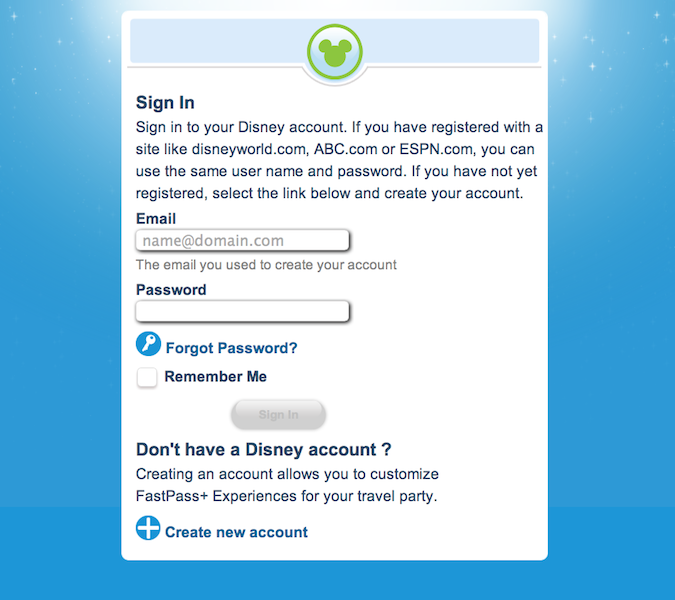 The FastPass+ login page asks for Disney username and password--same credentials used for all Disney / ABC sites. After logging in the unique FastPass+ Reservation ID must also be provided.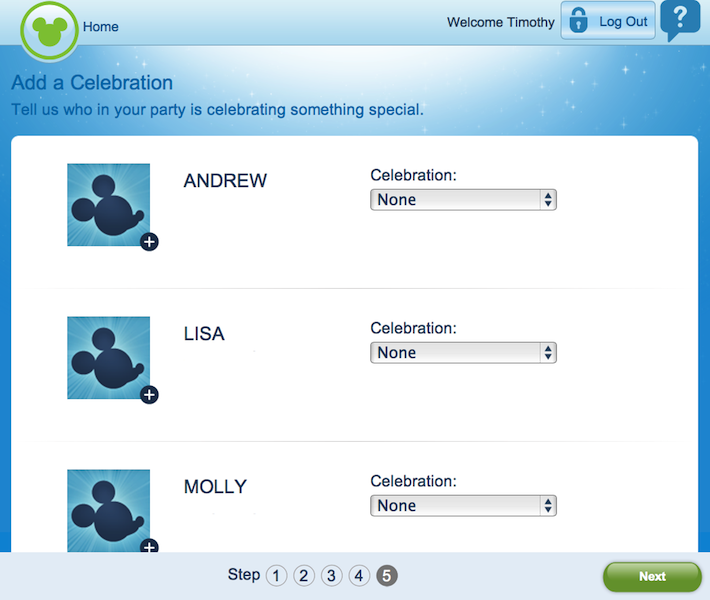 All party members are shown and an opportunity provided to enter celebration information (birthday, anniversary, honeymoon, etc.)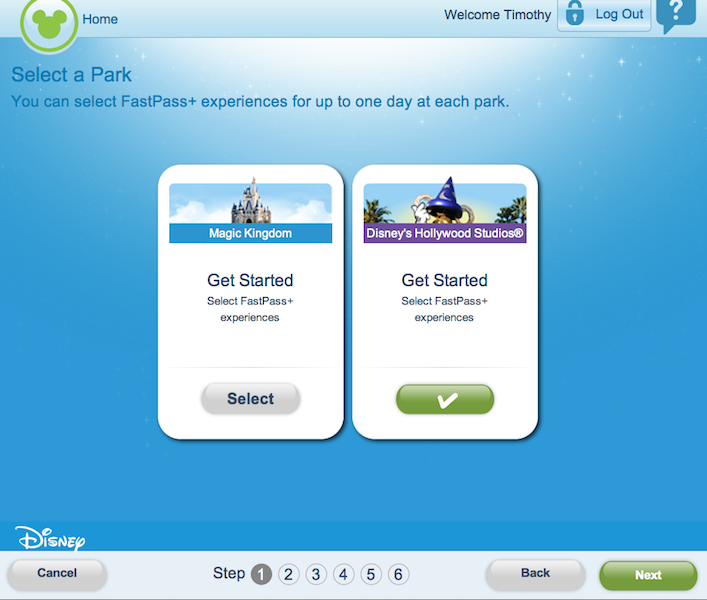 Getting into the actual FastPass+ system, the first step is to choose a theme park. This test is limited to Magic Kingdom and Disney's Hollywood Studios.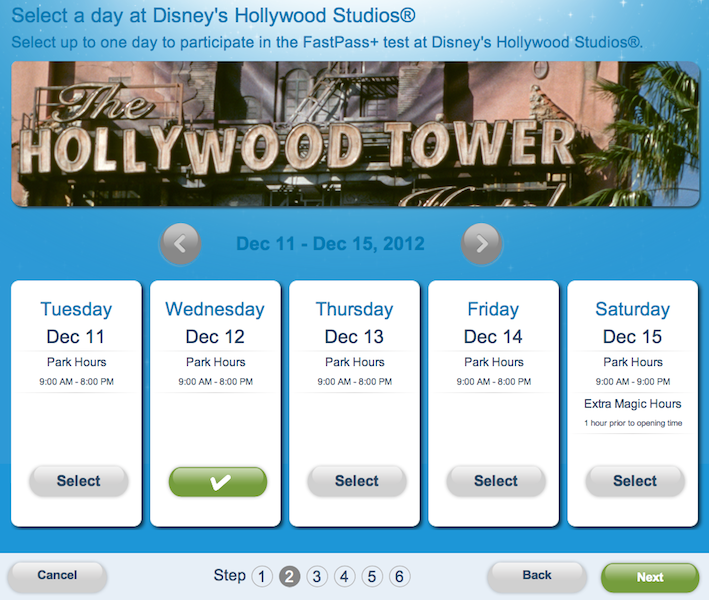 The test runs from 12/11 through 12/15. When live, visitors will presumably see all of their vacation dates listed.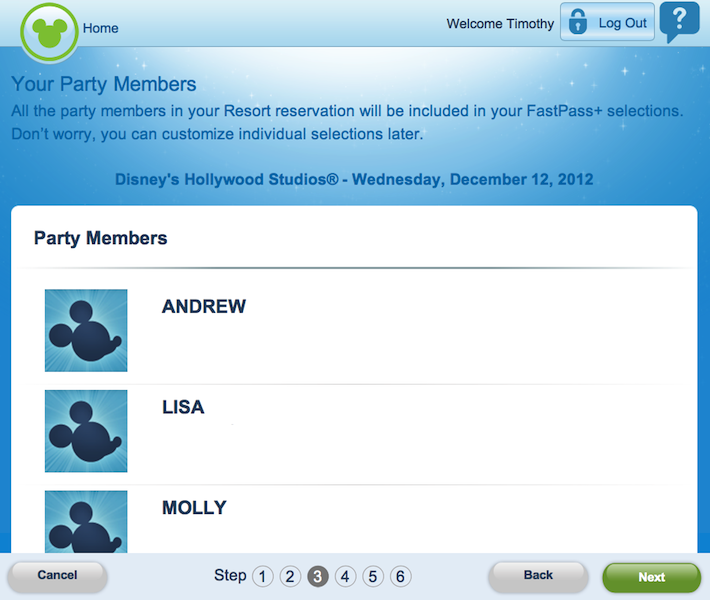 By default, all members of the travel party are included in the inital selection. This can be edited later.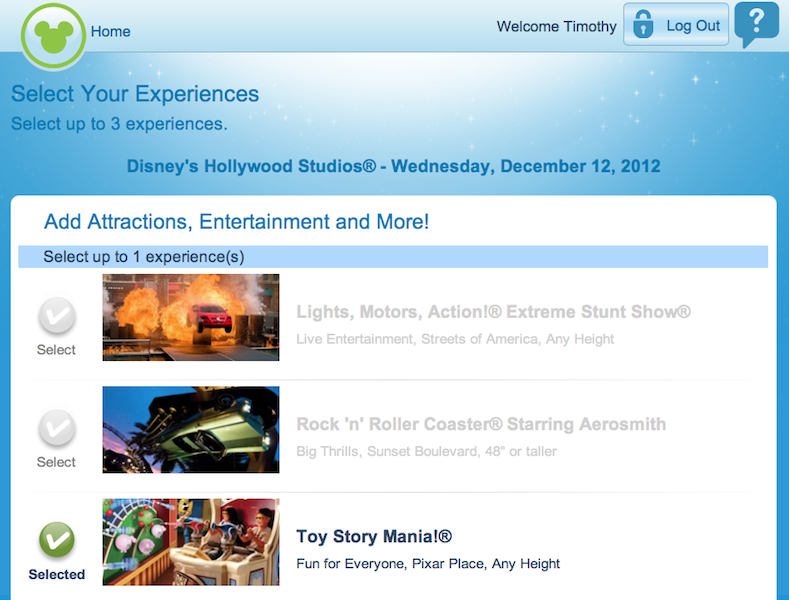 At Hollywood Studios, guests can choose ONE experience from a group which includes:
Lights, Motors, Action
Rock 'n' Rollercoaster
Toy Story Mania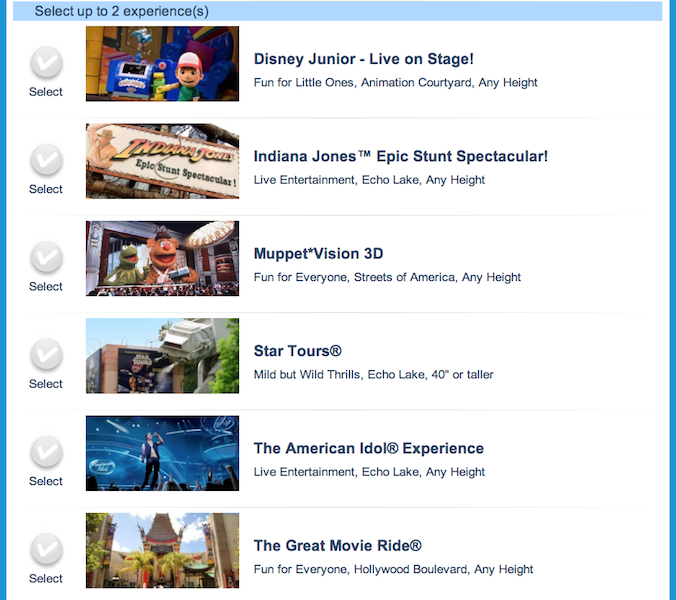 Guests can also choose TWO experiences from a second group which includes:
Disney Junior
Indiana Jones
MuppetVision
Star Tours
American Idol
The Great Movie Ride
Voyage of the Little Mermaid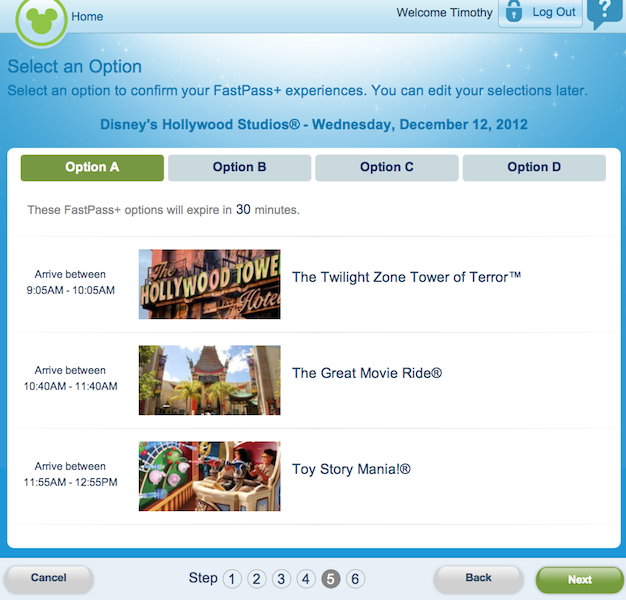 Once all selections are made, guests are presented with four return time Options. The ride times are all sequential with no overlap.
The four Options have varying start times. Generally Option A begins at park opening (note the 9:05 return time above for Tower of Terror) while other options start mid-morning, early afternoon and evening. A guest arriving a Hollywood Studios around dinner time may end up selecting Option D which has later return times.
Note that the exact ride times can be customized later.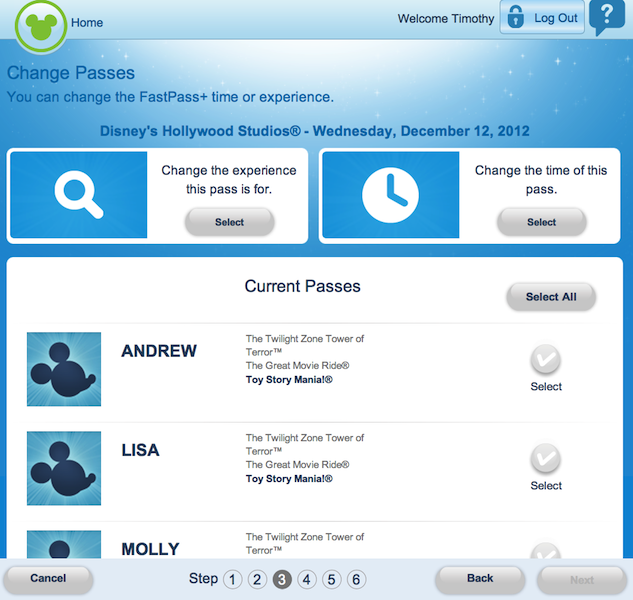 After one of the pre-set Options has been selected, the schedule can still be tweaked. In the example above, Toy Story Mania has been selected for adjustments. Here guests can change the attraction selected, change the return time of the FastPass and even make adjustments for individual members of their party.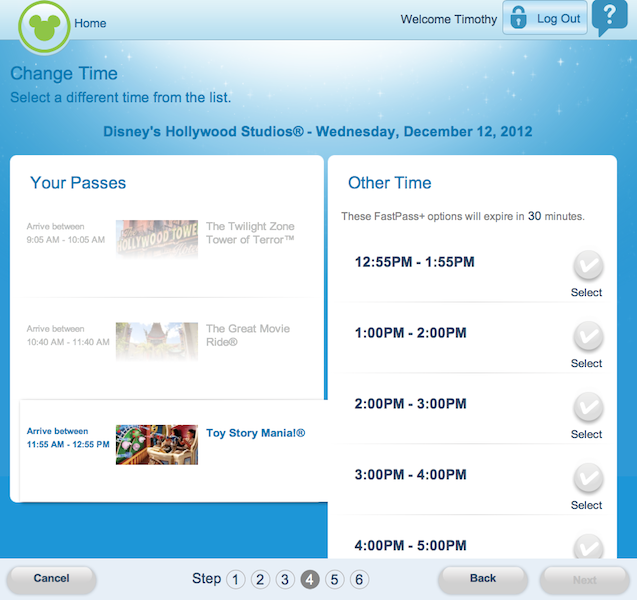 Other ride times available for Toy Story Mania.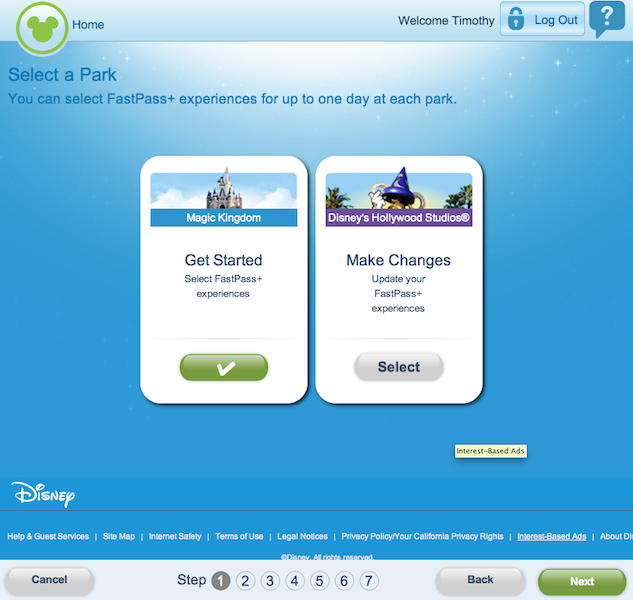 With Hollywood Studios complete, it's time to repeat the process for Magic Kingdom.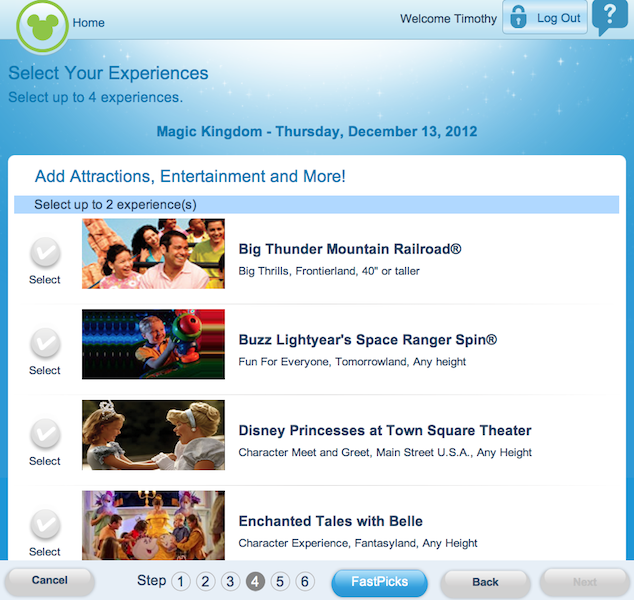 Attractions are again grouped. Guests can choose TWO options from the first list which includes:
Big Thunder Mountain Railroad
Buzz Lightyear
Princess Meet and Greet
Enchanted Tales with Belle
Main Street Electrical Parade
Mickey Mouse Meet & Greet
Peter Pan's Flight
Space Mountain
Splash Mountain
Wishes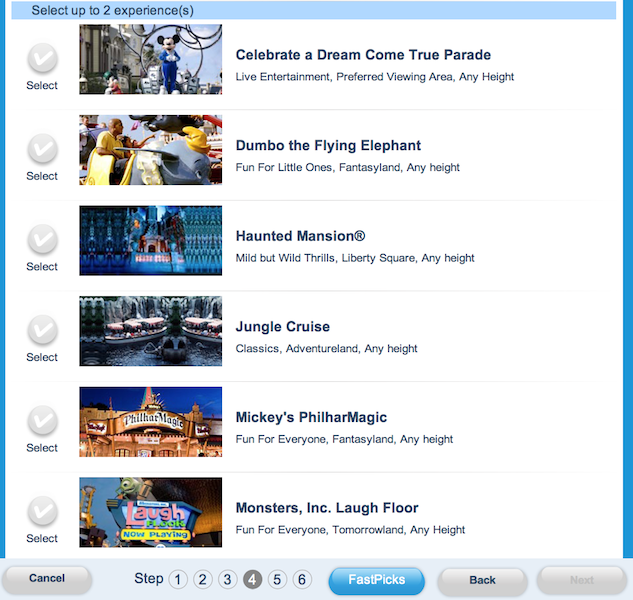 Also available are TWO more experiences from a second list:
Celebrate a Dream Come True Parade
Dumbo
Haunted Mansion
Jungle Cruise
Mickey's Philharmagic
Monster's Inc Laugh Floor
Barnstormer
Magic Carpets of Aladdin
Many Adventures of Winnie the Pooh
Journey of the Little Mermaid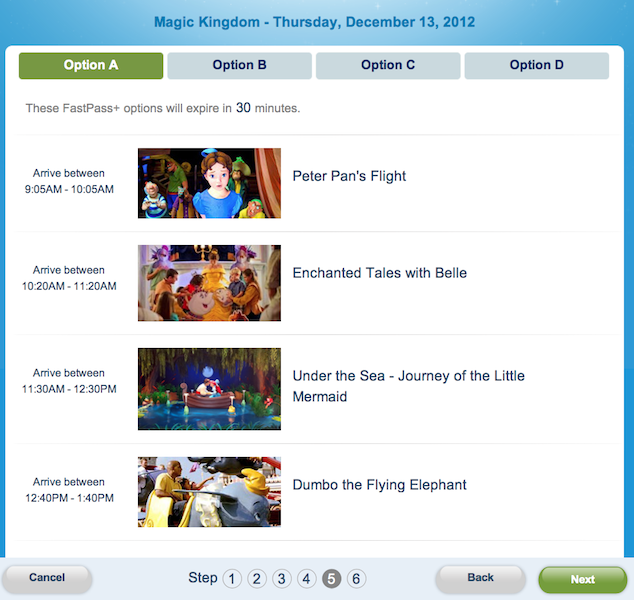 Once attractions are selected, four pre-determined itineraries are presented. As before, the options have different start times to fit park arrival times.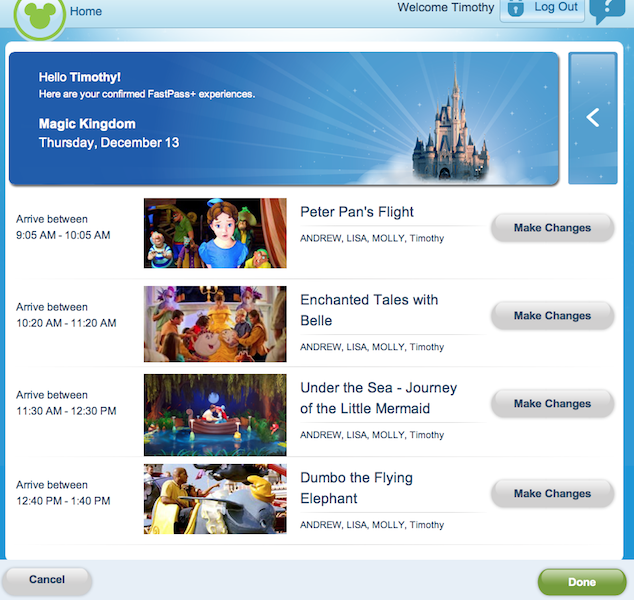 The selected itinerary is displayed with an easy opportunity to make changes.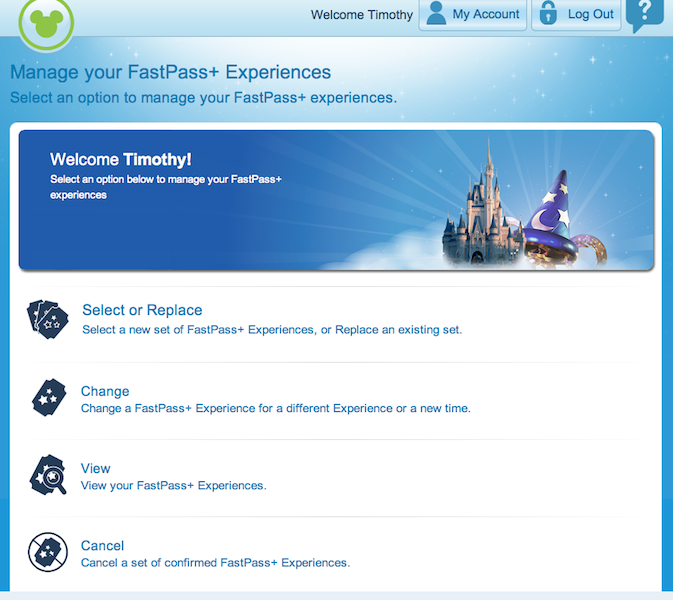 Upon completion, guests can access management tools at any time to adjust all aspects of the FastPass+ registration.
Bear in mind that the FastPass+ system is still in development. All of the above is subject to change before the system is implemented throughout the Walt Disney World Resort. Many questions also remain unanswered including:
Who will be eligible to use FastPass+?
How many passes will be provided?
Will there be an additional cost?
Will the traditional FastPass ticketing system be eliminated altogether?
Missing from the entire process is any means of keeping track of the ride return times. An email confirmation is sent to the user after ride times are scheduled, but that confirmation does not contain any details on the return times. The system will presumably interface with the "My Disney Experience" app available for smartphones and other mobile devices, but that integration does not appear to be live during the test.
Also unknown is how quickly some experiences will fill-up. This registration was completed at approximately 5pm on the same day materials were received. In the screenshots above, note that the Main Street Electrical Parade and Wishes fireworks viewing were not available. The earliest return time for Toy Story Mania was 12:55pm. That may reflect an imbalance of FastPass+ testers to availability of those options. Or it could foreshadow continuing difficulties visiting the most popular attractions.
While schedules can be adjusted at any time (via the web), everything is subject to availability. Could FastPass+ force guests to plan their actual park arrival times months in advance?
What do you think of FastPass+?