Grand Villa Stays Qualify for Extra Fastpasses
Disney Vacation Club members staying in three bedroom Grand Villas are currently eligible to purchase additional FastPass+ entitlements beyond the 3 per day typically allocated to Walt Disney World guests.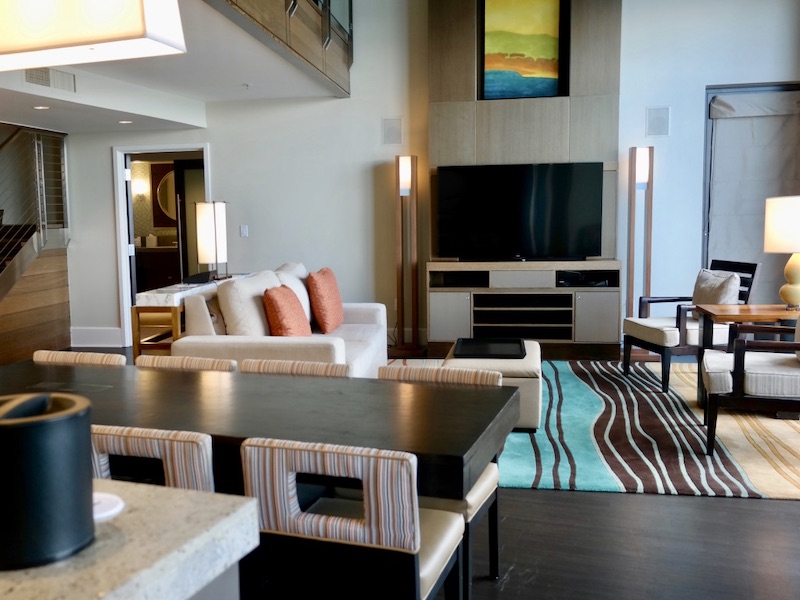 Grand Villa at Bay Lake Tower
Back in January 2018, Walt Disney World quietly launched a test program which allowed select guests to purchase additional FastPasses during their stay. The perk was initially offered to guests staying in Club-level accommodations at Disney resorts--including the handful of DVC Club rooms at Disney's Animal Kingdom Villas--plus the watertop bungalows at Disney's Polynesian Villas & Bungalows and the Cascade Cabins at Disney's Copper Creek Villas & Cabins.
For a fee of $50 per individual, per day, guests staying in eligible accommodations would receive three additional FastPasses booked up to 90 days prior to arrival.
Multiple sources have confirmed that this perk is now being offered to guests staying in Grand Villas throughout Walt Disney World, including DVC Members booking those rooms with points.
The additional FastPasses must be booked directly through Disney Signature Services. Guests wishing to purchase the addtional FastPasses must buy into the program for at least 3 days at a total cost of $150 per person ($50 per day times 3 days.) However there is no length-of-stay requirement and the 3 days do not have to be consecutive. Also, there is no mandate that all registered guests staying in the villa participate in the program.
Most aspects of the FastPass purchase can be modified during the trip, as long as the 3-day minimum is maintained. Guests can adjust their scheduled ride times (pending availability), move the purchase to different days and even drop days entirely. Unlike normal FastPass+ reservations, the purchased FastPasses can be spread across more than one theme park.
Once scheduling has been coordinated through Disney Signature Services, the additional FastPasses will appear in the My Disney Experience app alongside the standard 3 daily entitlements.
More than 1.5 years later, Disney still refers to this option as a "pilot program." Specific rules and guidelines are subject to change at any time. Interested members with confirmed reservations for a Grand Villa should contact Disney Signature Services for additional details. They can be reached at 407-939-7777 or This email address is being protected from spambots. You need JavaScript enabled to view it..