Reminder: Second Animal Kingdom Moonlight Magic Registration Window Opens Wednesday
Wednesday December 4, Disney Vacation Club owners have their second opportunity to book the 2020 late night events at Disney's Animal Kingdom.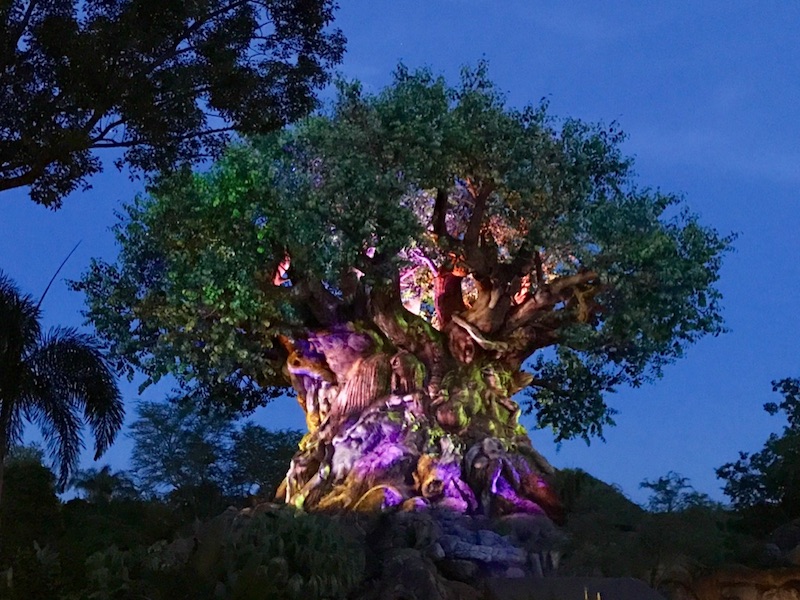 On the nights of Tuesday, January 21, Tuesday, February 11 and Tuesday, February 25, 2020, owners will enjoy exclusive nighttime access to Disney's Animal Kingdom.
Moonlight Magic provides DVC members with complimentary after-hours access to the park, with reduced wait time for most attractions. Also featured in the events are unique character meet-and-greet opportunities, free refreshments, a DJ dance party and more.
Events run from 9:00pm to midnight on all three evenings. Members and their guests will enjoy complimentary parking beginning at 5:30pm and can check-in for the event after 6:00pm. Check-in is available at all Disney Vacation Club resorts, the theme park entrance and within the park at The Ticket Corner located near Discovery Trading Company. See our prior coverage for additional details on the 2017 Moonlight Magic at Disney's Animal Kingdom.
Members with confirmed Disney hotel reservations were permitted to begin booking the morning of Wednesday, November 20. All three nights were quickly filled, but additional capacity is held back for this second booking opportunity.
Reservations re-open at 9:00am Eastern on December 3rd. Members will be able to book a maximum party size of themselves and up to three guests. Those staying at a Disney hotels can still attempt to make Moonlight Magic reservations for the full party size listed on their hotel booking.
All members are limited to one Moonlight Magic event per theme park in 2020. Capacity is limited and registration is required. A DVC member ID card and photo ID must be presented upon arrival.
Click HERE to be redirected to the event sign-up page.
The next events in the Moonlight Magic series are planned for the nights of March 3, April 21 and April 28, 2020 at the Magic Kingdom. Reservations will open on January 8 for hotel guests and January 15 for others.