Disney Vacation Club Golf Membership Program
Golf perks offered to Disney Vacation Club members have varied over the years. The current incarnation of DVC's Golf Membership Program offers some real savings for those who frequent the Florida courses.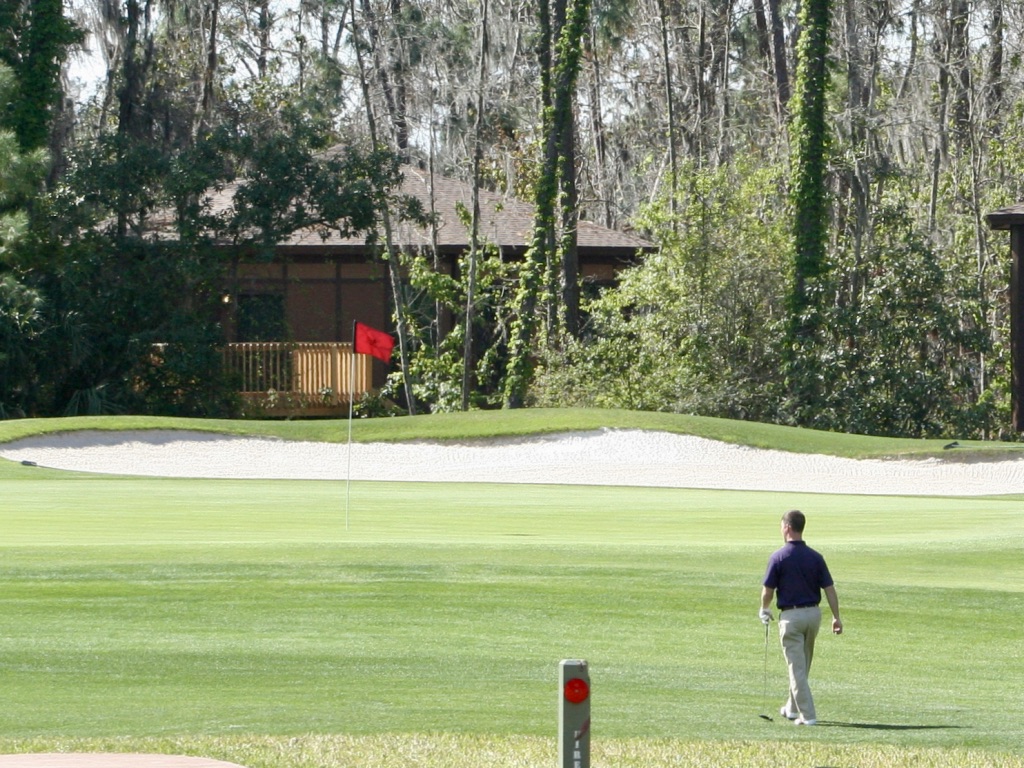 All Disney Vacation Club members who qualify for the Membership Magic programs can save on a variety of golf related products and services. Included are discounts of up to 25% on standard greens fees, $25 rates at the 9-hole Disney's Oak Trail Golf Course, discounted lessons, members-only clinics, FootGolf savings and more.
A separate program dubbed the Disney Vacation Club Golf Membership Program provides added benefits for those willing to pay an annual participation fee. Included in the golf membership program are:
Personalized Disney Vacation Club Golf Member Card
Callaway Disney Vacation Club Golf Member logoed Shirt
Companion pass for 1 Disney Vacation Club clinic / accompany paying clinic
FootGolf pass for 2 players / one round each
Range ball 3 bucket pass
One complimentary Oak Trail greens fee
One guest pass for free 9 holes with purchase of 9 hole round
These items represent a $199 value. But wait, there's more!
Discounts on rounds of golf averaging $15 from standard Disney Vacation Club pricing
Access to Disney Vacation Club Golf Member only golf outings
Access to Disney Vacation Club Golf Member only instructional and coaching programs
Discounted GHIN handicap pricing
Access to golf play dates with golf professional staff
Ability to book into Disney Vacation Club Golf Member only starting times
Opportunity to purchase discounted range passes
The additional savings on rounds of golf would seemingly justify the cost of the Golf Membership program.
We researched the cost of a round of golf at Disney's Magnolia Golf Course with a 7:12am tee time on Thursday, July 19. Following are the various rates available to golfers:
Day Guest: $79 per person
Walt Disney World Resort guest: $75
DVC member or Annual Passholder: $59
DVC Golf Membership Program: $49
Rates are valid for the member and up to 3 guests. Rates will vary by course, season, tee time and a variety of other factors. Visit www.GolfWDW.com for online reservations including rates.
The Disney Vacation Club Golf Membership Program is priced at $99 plus tax, which includes the Callaway golf shirt, member ID card, range balls and other perks listed above, in addition to some of the lowest greens fees offered at the four Walt Disney World courses.
Program application can be found HERE.