Direct Sales Strong in January 2020
In the weeks following its grand opening, Disney's Riviera Resort posted its best-ever sales numbers in January 2020.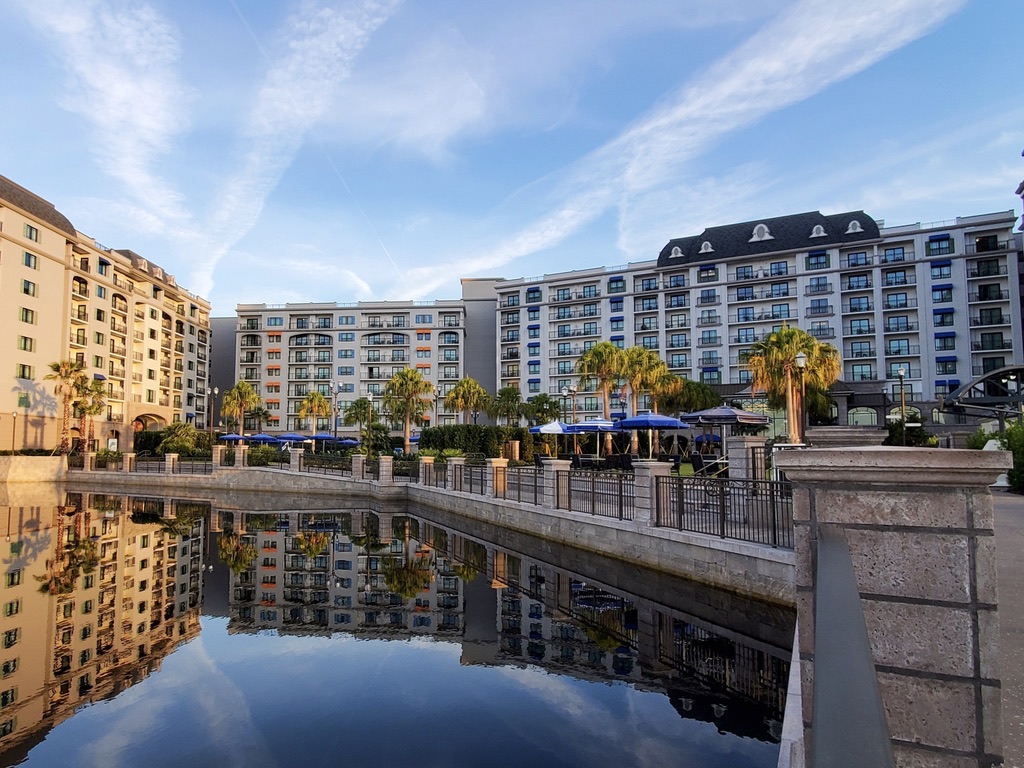 Over the last 10 years, April and January have proven to be the best calendar months for direct sales with each averaging over 200,000 Disney Vacation Club points. January 2020 was no exception as Disney sold 222,185 points for the 11 DVC resorts at Walt Disney World.
Although January 2020 sales were 12.9% less than the 254,977 points sold in January 2019 and 6.6% less than the 236,957 points from January 2018, it is only the third time in the last 12 months that sales exceeded the 200,000 point mark.
The 181,289 points sold for the Riviera marks only the fifth time in the last 10 years that one resort sold over 180,000 points in a single month. The four previous months were January 2019 (Copper Creek Villas & Cabins; 218,382 points); July 2013 (Villas at Disney's Grand Floridian Resort & Spa; 226,439 points); May 2012 (Disney's Animal Kingdom Villas; 197,087 points); and December 2010 (Bay Lake Tower at Disney's Contemporary Resort; 206,483).
Disney's Riviera Resort — In January 2020, Riviera posted its best month for sales. It sold 181,289 DVC points, easily outpacing its previous high of 121,869 points that were sold in December 2019.

Boosted by its strong sales in January, Riviera has now sold 1,080,166 points, about 16% of the resort's 6.7 million total points. Its average during its first 10 months of sales of 108,017 points is more than the initial 10-month averages for the Grand Floridian (106,570-point average), Disney's Polynesian Villas & Bungalows (76,909-point average), and Copper Creek Villas & Cabins (62,267-point average).
In January 2020, two more Fixed Week deeds were sold for Riviera Resort, bringing to 27 the number of Fixed Week deeds sold for the resort. The 27 deeds account for only 0.64% of Riviera's points sold so far.
Disney has declared 99 of Riviera's 341 vacation homes for the DVC inventory. The declared inventory consists of 1,952,582 points, which is about 29.0% of the resort's total points. This means that DVC members can book about 29.0% of the resort using points while the remainder is under the control of Disney.
The sales data includes all 11 DVC resorts at Walt Disney World, as well as Disney's Vero Beach Resort, Disney's Hilton Head Island Resort, and Aulani, Disney Vacation Club Villas. Point sales data is not available for the Villas at Disney's Grand Californian Hotel. The data is compiled from deeds filed by Disney Vacation Development and recorded with the Orange County (FL) Comptroller, the Indian River County (FL) Clerk of Court, and the Beaufort County (SC) Register of Deeds.
---
Wil Lovato is a contributor to DVCNews.com and has been a Disney Vacation Club owner since 2009. His DVC Home Resorts include Copper Creek Villas, Bay Lake Tower, Animal Kingdom Villas, and Aulani. He can be found posting on many Disney discussion forums under the username of "wdrl."