Direct Sales Report for August 2019
Direct sales of Disney Vacation Club points in August 2019 could not match the prior month's numbers but they still managed to eke out a modest improvement over the same period in 2018.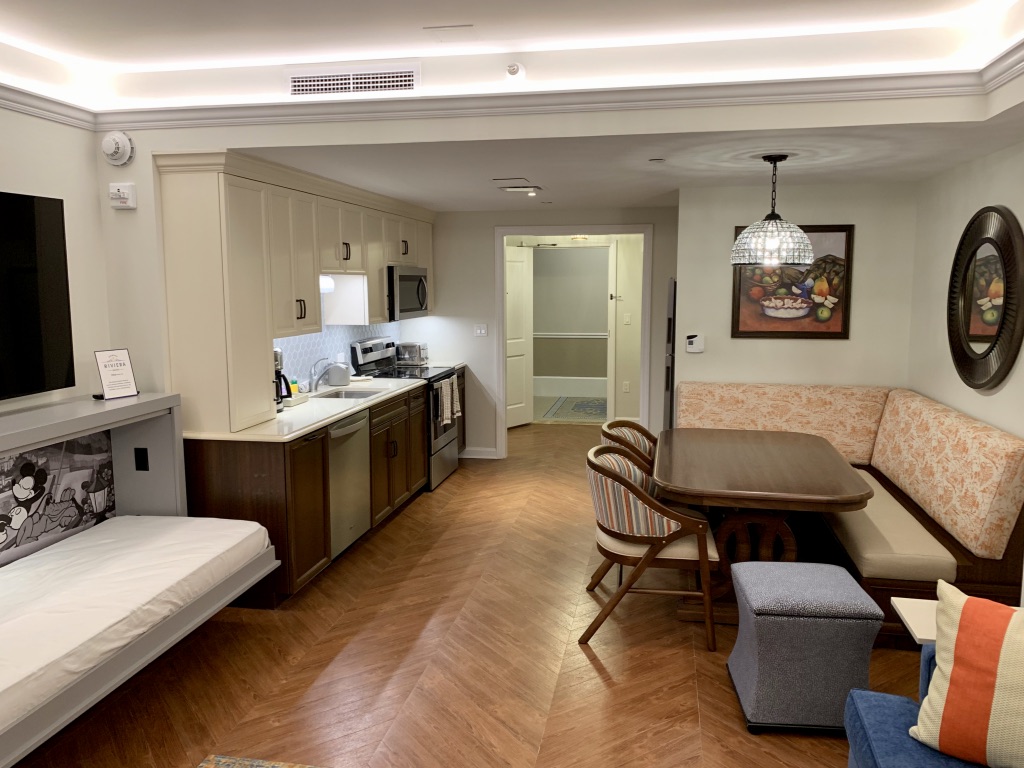 Disney's Riviera Resort
Throughout 2019, direct sales of Disney Vacation Club points have averaged 212,870 points a month. In August, however, sales dipped to 172,579 points, the second fewest number of points sold in a month this year. Nevertheless, this represents a 2.7% increase over the 168,027 points sold in August 2018.
The drop in sales in August is not unexpected. Copper Creek Villas & Cabins at Disney's Wilderness Lodge is no longer being actively marketed and contributing large numbers of points to the sales monthly total. Copper Creek sold only 28,288 points in August, the fewest number of points sold for the resort in its 29-month sales history.

Historically, starting with August, direct sales tend to slow down the latter half of the year. In the last 10 years, August is the seventh slowest month for DVC point sales, and September, October, November, and December rank 10th, 9th, 12th, and 11th, respectively, in monthly sales.
Disney's Riviera Resort — In August 2019, Disney sold 104,759 points for Riviera, which is scheduled to open on December 16, 2019. This is a drop of 3.6% compared to the previous month.
Riviera has sold 484,759 points, about 7.2% of its 6.7 million total points, and about 36.9% of the 1.3 million points that have been declared for the Disney Vacation Club inventory.
Disney recently changed its policy and is now offering sales incentives for Fixed Week deeds. The policy change, however, has not resulted in any Fixed Week deeds being sold for Riviera. Of the 3,050 deeds sold so far for Riviera, only 12 have been Fixed Week deeds. These deeds only account for 3,625 points, about three-quarters of one percent of the points sold.
Disney's Old Key West Resort
Old Key West may be the oldest DVC resort, but Disney continues to sell several thousand points each month for the resort. So far In 2019, Disney has sold 69,030 points for Old Key West, including 15,181 points in August. The August sales total is the most number of points recorded for the resort since we started tracking sales in July 2010.
The sales data includes all 11 DVC resorts at Walt Disney World, as well as Disney's Vero Beach Resort, Disney's Hilton Head Island Resort, and Aulani, Disney Vacation Club Villas. Point sales data is not available for the Villas at Disney's Grand Californian Hotel. The data is compiled from deeds filed by Disney Vacation Development and recorded with the Orange County (FL) Comptroller, the Indian River County (FL) Clerk of Court, and the Beaufort County (SC) Register of Deeds.
---
Wil Lovato is a contributor to DVCNews.com and has been a Disney Vacation Club owner since 2009. His DVC Home Resorts include Bay Lake Tower, Animal Kingdom Villas, and Aulani. He can be found posting on many Disney discussion forums under the username of "wdrl."