In the interest of security, logging onto the Disney Vacation Club members-only website will get a little more complicated later this month.
Effective November 16, 2022, Disney Vacation Club will utilize two-factor verification before allowing an individual to log into the member webiste. Two-factor authentication requires the user to enter a second piece of information sent to them by the server before completing the log in. Disney plans to utilize either text or email alerts in order to double-verify the member's identity.
After entering the username and password on the DVC site, the web server will respond with a text or email message containing a code which must be entered to complete the log-in. This confirms that the individual attempting to log-in has access to the phone number or email inbox of the account holder, rather than simply their username and password.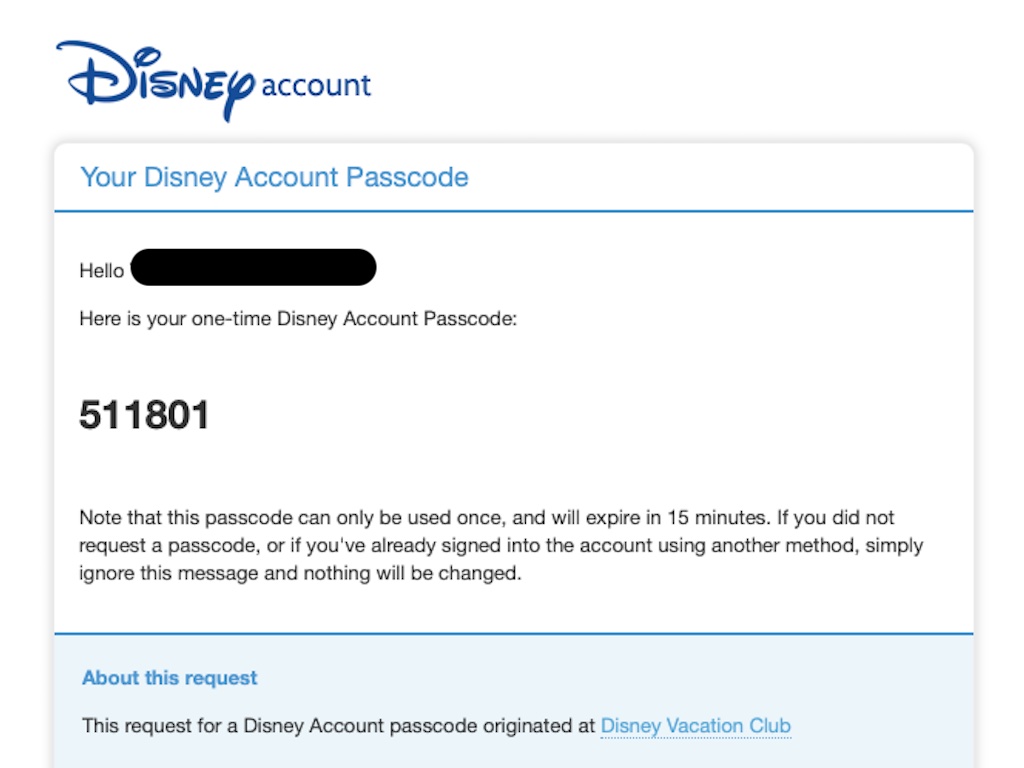 Disney has experimented with two-factor authentication in the past. Requests for an email verification code have randomly appeared as far back as February 2021. However, this is Disney's first attempt to mandate use of the codes system-wide.
A FAQ posted to the Disney Vacation Club website explains the steps necessary to confirm that a member's email address and mobile phone number are accurately stored.
Note that this new procedure may delay the process of logging into the site. Members looking to make time-sensitive changes to their accounts should plan accordingly.
BLOG COMMENTS POWERED BY DISQUS