Disney Vacation Club and Interval International have released details on their new trading partnership including the number of points required to trade into each type of accommodation.
Effective January 1, 2022, Interval International replaces RCI as the new exclusive timeshare trading partner for Disney Vacation Club. Interval represents a variety of other timeshare programs including Marriott, Hilton, Worldmark and Four Seasons. Interval acts as a middleman to facilitate trades between those systems. Disney Vacation Club owners can attempt to use their DVC points to trade into a resort that is part of another timeshare program.
It will cost DVC members as little as 50 points to secure a week in a Studio villa through Interval International. One Bedroom rates begin at 70 points for a week, Two Bedroom 140 points and Three Bedroom 170 points. Rates vary by season and resort tier, rising to weekly rates of 130, 150, 260 and 340 points respectively for each of the four villa types.
Following are the complete charts for 2022: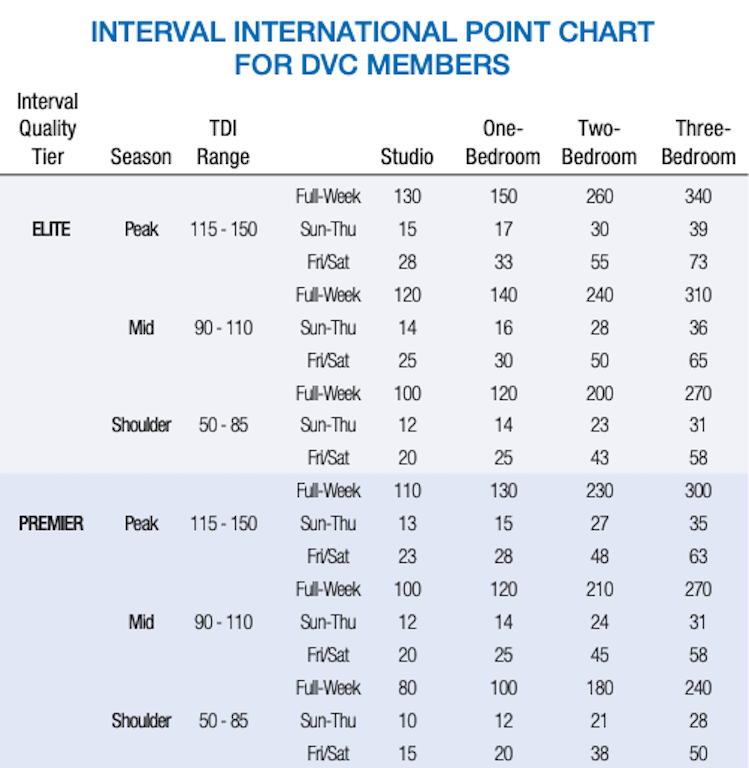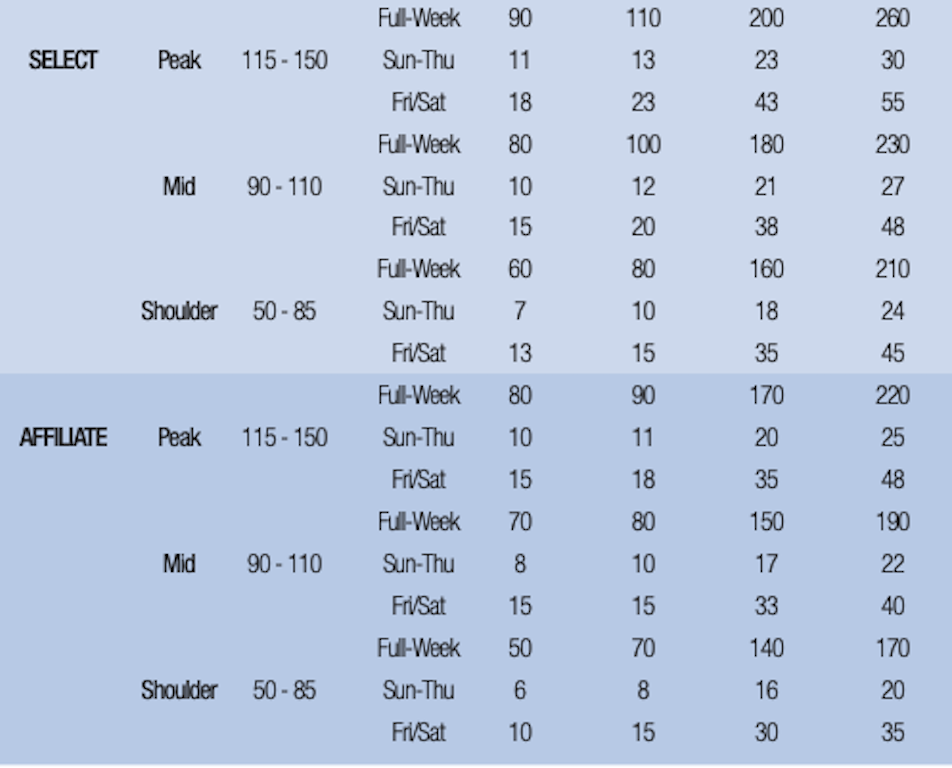 The ability to secure accommodations still relies heavily upon other owners wishing to trade to another system. For example, a Disney Vacation Club owner cannot trade into Marriot Aruba Ocean Club unless an owner of that resort similarly trades to another destination via Interval International. Success of the match also depends upon the exact dates deposted with II and competition for the destination. Resorts are internally assigned a certain trading power. High demand destinations will be most readily available to owners of locations with high trading power.
The complete Interval International Buyers' Guide for DVC owners can be found HERE in PDF format. It includes a variety of information regarding the trading program, along with a complete list of all participating resorts.
BLOG COMMENTS POWERED BY DISQUS