Galactic Starcruiser Points Revealed
Disney Vacation Club members can now use their points to book early 2022 stays at Star Wars: Galactic Skyliner with rates that start at 295 per adult.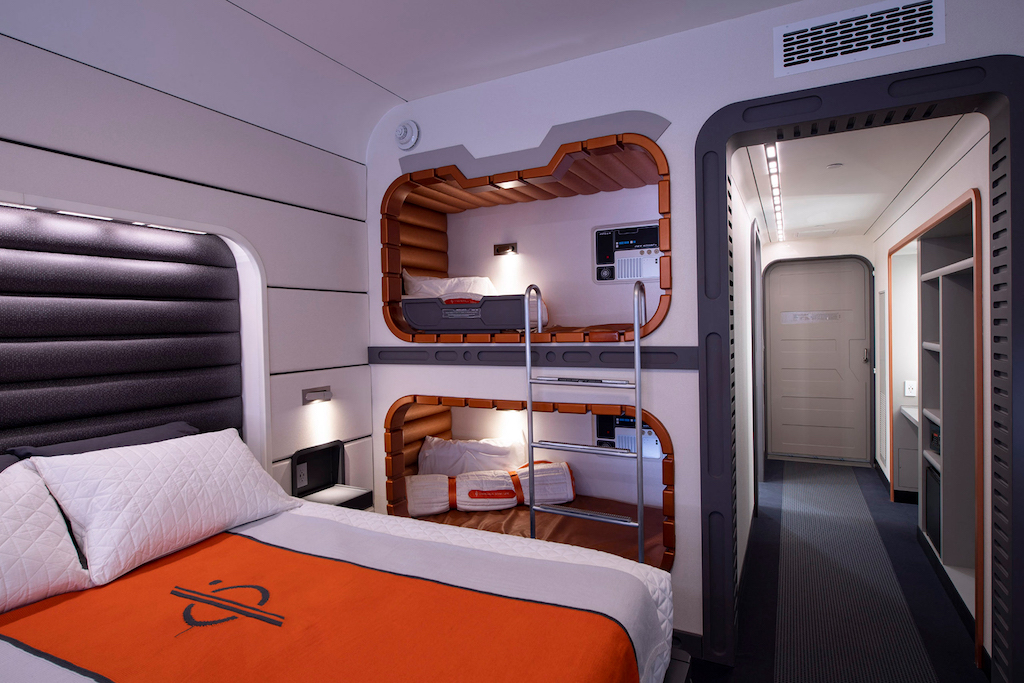 Beginning October 7, Disney Vacation Club members, Annual Passholders and Club 33 members are able to book a "voyage" on the Galactic Starcruiser. Similar to Disney Cruise Line, each 3-day, 2-night experience departs on a set day with all guests arriving and departing at the same time. Nightly point costs vary depending upon season, weekday vs weekend, Federal Holidays and other factors.
Currently released dates run from the resort's opening in March up through September 2022.

DVC point costs begin at 295 points per adult and 269 for a child (with one adult in the cabin.) Double occupancy is required in each room. Rates for the third, fourth and fifth passengers run 86 points per adult and 60 points per child.
Points must qualify for Membership Extras in order to be used for a Galactic Starcruiser booking. A $95 booking fee applies. Reservations using DVC points must be made prior to the last 4 months of the Use Year. Other cancellation and modification penalties apply.
A portion of the points chart for the Standard Cabin is displayed above. The full charts--with additional costs for the Galaxy Suite and Grand Captain's Suite--can be found HERE (link). Contact DVC Member Services to make reservations.