DVC Comments on Rationale Behind Point Chart Adjustments
The spring 2021 issue of Disney Files Magazine devotes a page to addressing recent changes to the Disney Vacation Club resort point charts.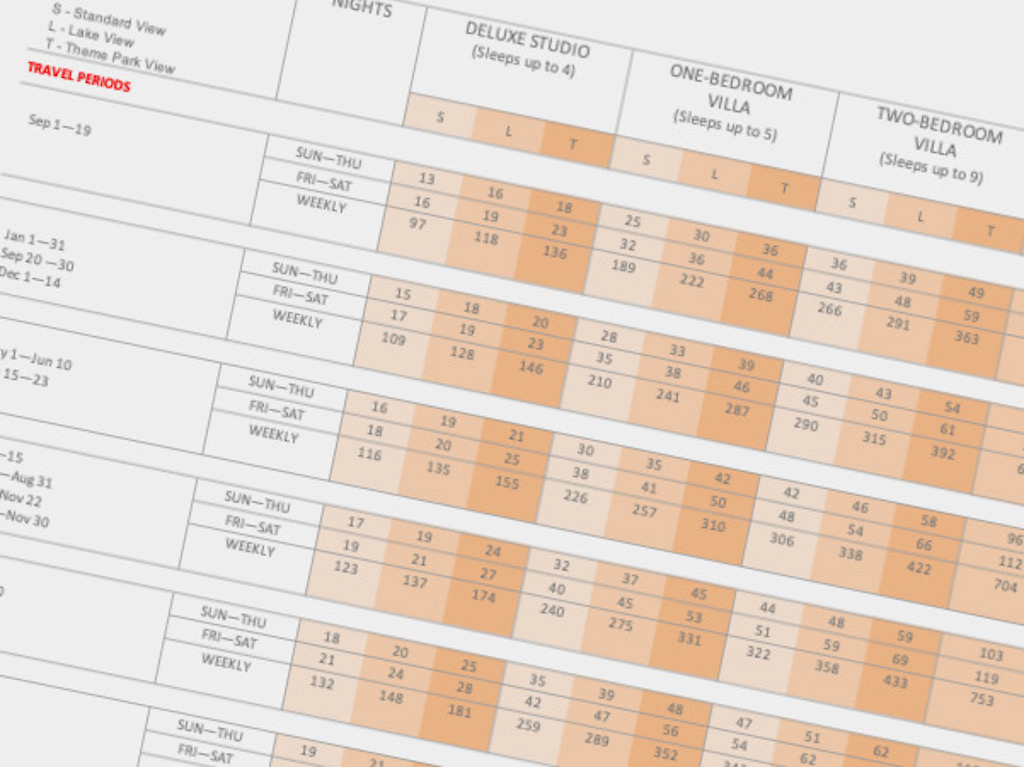 Over the last 2 years, Disney Vacation Club has made a series of changes to the points charts, specifically for Walt Disney World-based properties. Most notably, the charts were increased from 5 to 7 unique seasons, with many fall dates seeing an increase in costs while spring and summer rates decline.
In a segment titled "Listening Post", Sajjad Naqvi, Manager, Club Strategy & Development has issued a lengthy statement addressing the reasons behind these changes.
Each year, Disney Vacation Club Management, LLC analyzes nightly demand for villas at all Disney Vacation Club Resorts, identifying times of the year in which Members are having challenges securing the accommodations they desire. We do this each year because travel patterns change over time. A new or increasingly popular annual festival at EPCOT, for example, may drive demand during a prviously off peak period at Walt Disney World Resort.
One of the ways we can spread demand away from those periods of high demand is by making adjustments to points charts to encourage travel during other times of the year. Adjusted points charts for 2022, for instance, aim to ease the challenge of booking fall Walt Disney World vacations--a period of high demand driven in part by increasing popularity of the EPCOT International Food & Wine Festival--by increasing vacation point requirements for some fall dates and offsetting those increases by lowering requirements for some summer dates.
These annual reviews and strategic, periodic adjustments are part of our ongoing, multifaceted effort to help Members book the best possible vacation. Other efforts range from helping Members book multi-resort stays (even transporting Members' luggage from one resort to the next) to making accommodations available for online booking each day at 8 a.m. Eastern (an hour before Member Services begins taking calls) to curating a broad range of exchange opportunities at Disney destinations and beyond.
These are not the first modifications to the points charts. A little over 10 years ago, DVC began a multi-year process of leveling the weekday and weekend costs of its villas. Previously, Friday and Saturday nights were priced at nearly twice the rate of Sunday - Thursday night stays. While this unbalanced approach was designed to discourage members from using points exclusively on weekends, the opposite occurred with many owners gravitating to heavy weekday point use.
DVC invites members to offer feedback by visiting disneyvacationclub.com/feedback or attending the annual Condominium Association Meeting in December.