Housekeeping Waiver Presented During Online Check-In
One of the recent changes you may discover on your next Disney Vacation Club stay involves in-room housekeeping services.
Disney's Polynesian Villas & Bungalows
Disney is now giving resort guests--including DVC members--the opportunity to waive housekeeping during their visit.
An option added to the online check-in process now gives guests the option of either accepting or declining cleaning services. The option for retaining housekeeping notes that a "light cleaning" will be provided every other day for paid hotel guests, while DVC retains its long-standing schedule with services on the 4th and 8th days.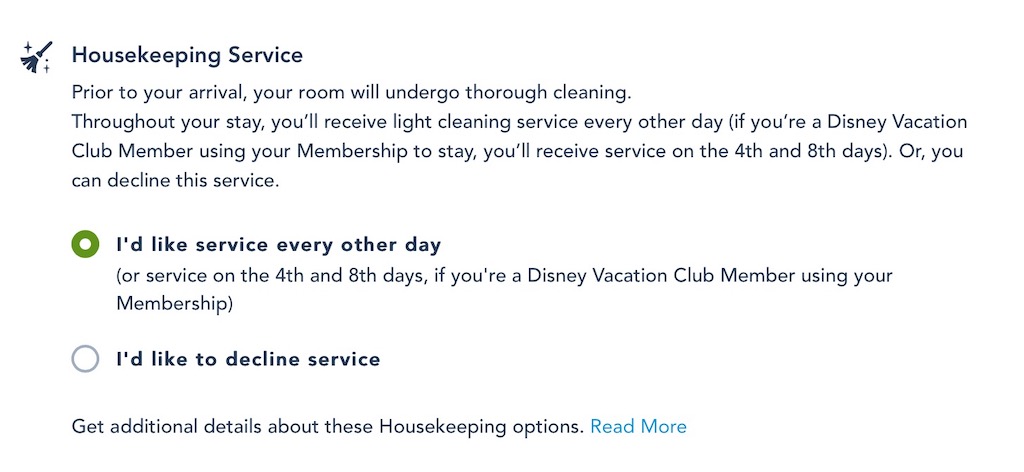 DVC members and hotel guests can also opt-out of all housekeeping services.
For Disney Vacation Club stays of 7 nights or less, housekeeping will empty trash and replace towels on day 4. For longer stays, villas receive a full cleaning on day 4 and the trash and towel service on day 8.
Services are being presented as "optional" in the wake of the COVID-19 pandemic. All Disney hotel rooms will recieve a deep cleaning between parties. Mid-stay services have been made less intrusive to minimize interactions between guests and housekeeping staff.