Website Offers Simple Yet Effective Point Usage Comparison
There are a variety of Disney Vacation Club point tracking websites and applications but one new option drills right down to the information many members are trying to reach.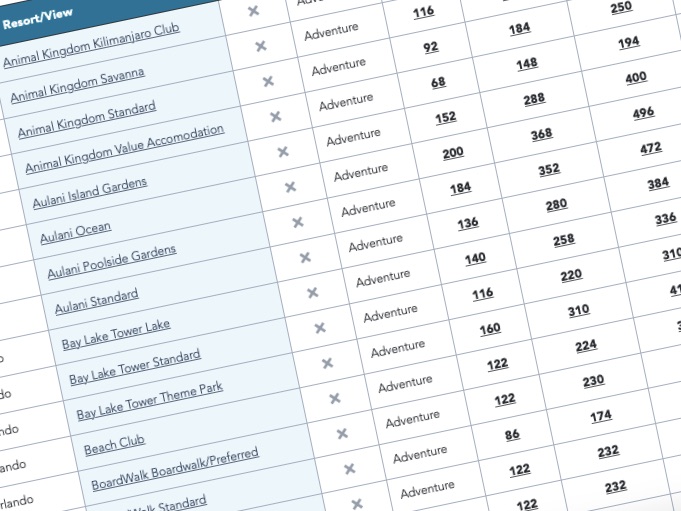 Website DVCTripPlanner.com provides one of the most straightforward point comparisons we have ever seen. Users simply click on their desired arrival and departure dates, and the site displays the total point costs for every single resort, view and villa combination available.
Let me repeat that: it displays the cost for EVERY SINGLE DVC Villa available.
In one snapshot, you can compare the costs of a Deluxe Studio at Disney's Old Key West Resort up to a Bungalow at Disney's Polynesian Village Resort and everything in between.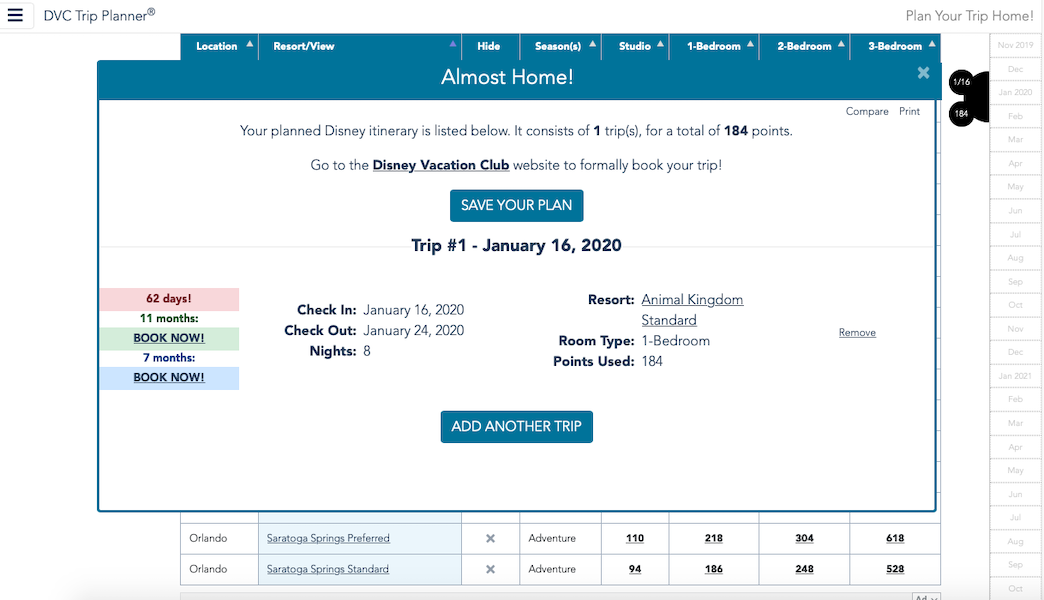 There are simple links to limit the results to just Orlando-based resorts, compare multiple trips and view or hide certain options. Clicking on an option provides additional detail including the booking dates.
Villa availability is not tracked so you will still have to refer to the official Disney Vacation Club website to confirm vacancies and book the reservation. However this tool should be useful to those who are in the planning stages, weighing the cost vs benefit of numerous resorts, views and room sizes.
Check it out at DVCTripPlanner.com.