DVC Presents Beautiful Tomorrows Sweepstakes
Disney Vacation Club's latest promotional effort features a grand prize of a trip for four to Disney's Riviera Resort and a special promotional gift for those who purchase points.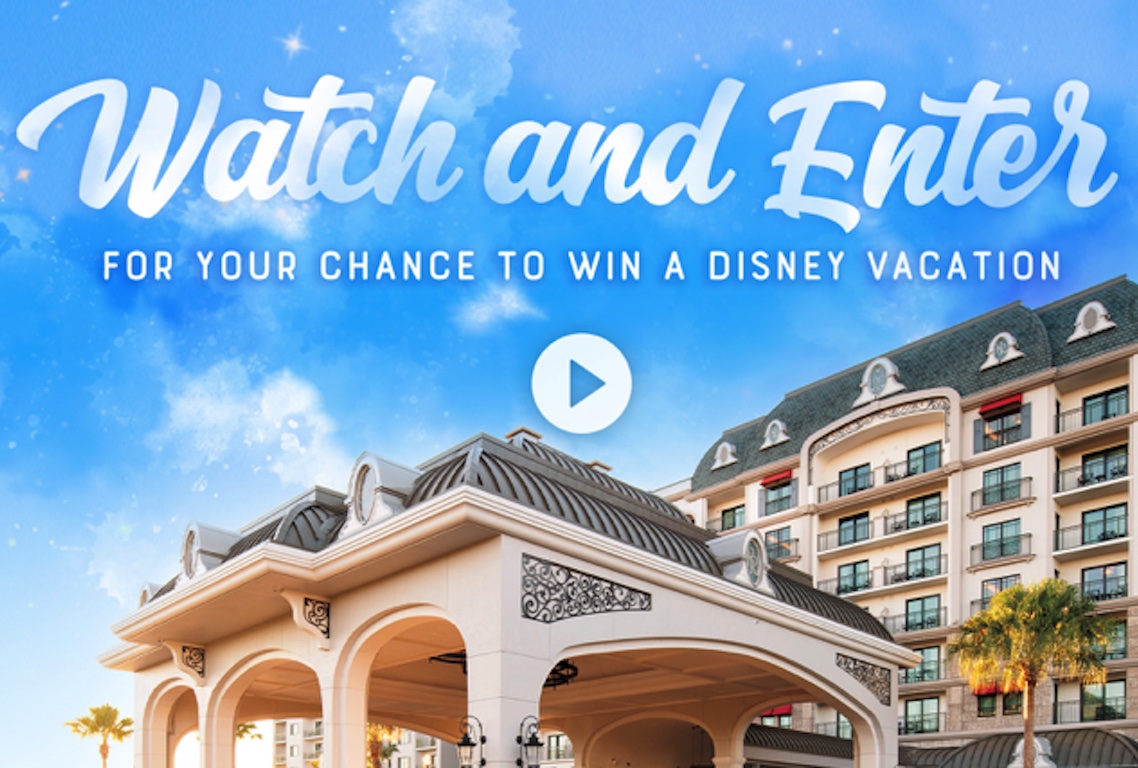 "Beautiful Tomorrows" is a short film featuring the stories of two Disney Vacation Club families. It is also the theme of DVC's latest promotional sweepstakes.
Both members and non-members are invited to learn more about the Disney timeshare program, while earning entries to win a Disney Vacation Club resort stay. Supplying DVC with basic contact information yields one entry in the contest. However, participants can also watch a 30 minute short film to earn 10 additional contest entries.
The grand prize is a 6-day, 5-night stay at Disney's Riviera Resort for the winner and three guests. The prize includes air transportation and 4-day park hopper tickets, and has an approximate retail value of $10,000.
The contest runs until January 26, 2022 with one grand prize winner chosen on-or-around January 27. The grand prize trip must be booked no later than July 31, 2022, with travel occurring between Febuary 1 and September 30, 2022.
The contest is open to both current and prospective members. Limitations and exclusions apply. Complete details and entry rules can be found at www.beautifultomorrowsweeps.com.
Additionally, viewers who purchase Disney Vacation Club points will receive a special commemorative Mickey Mouse statue valued at $150. In order to qualify, new buyers must purchase at least 150 points at Disney's Riviera Resort or Aulani, Disney Vacation Club Villas. Current members qualify by adding a minimum of 125 points at either location.
The statue offer ends January 26, 2022.