2021 Condo Association Meeting Date
Disney Vacation Club has revealed the time, date and location for this year's owners meeting.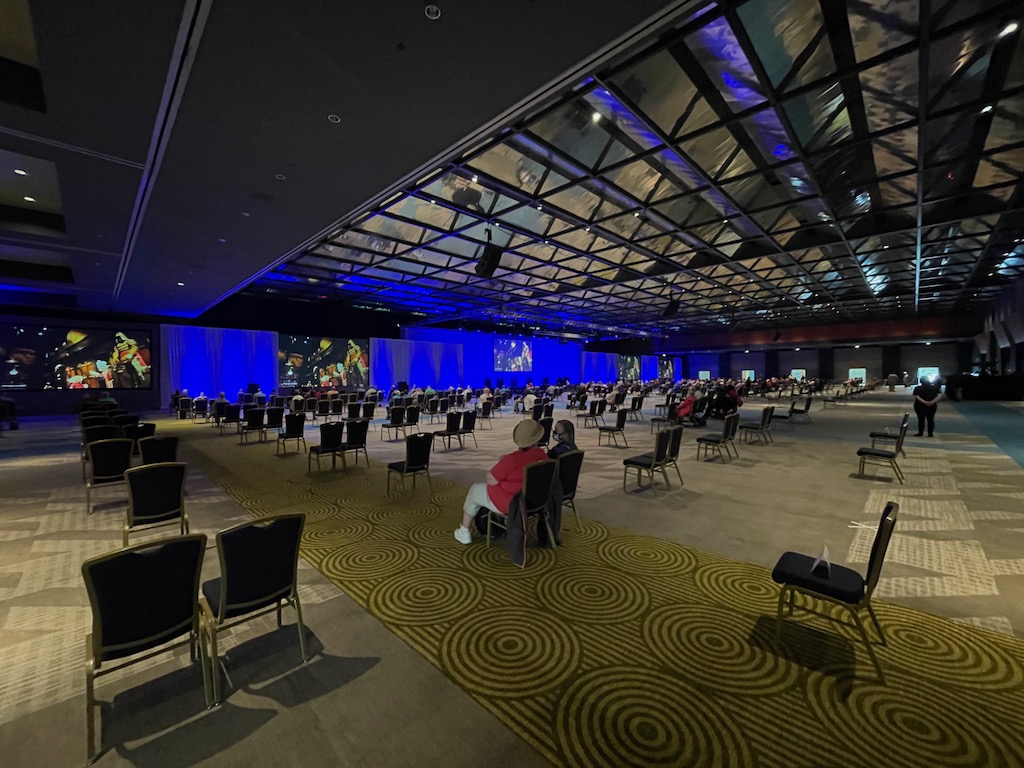 The 2021 Disney Vacation Club Condominium Association Meeting is scheduled to take place at 2:00pm Eastern on Thursday, December 9, 2021. As is often the case, the meeting will be hosted in the convention center at Disney's Contemporary Resort.
The date was originally announced at the conclusion of the December 2020 meeting.
Hopefully health and safety protocols will permit a more interactive meeting than 2020. In years past, the member meetings featured complimentary refreshments, one-on-one interaction with Disney Vacation Club and resort executives and even a sneak preview of a new resort just days before its debut.
The socially distanced 2020 meeting adopted a minimalistic approach, eliminating all member interaction and largely relying on pre-made video clips to recap the COVID-19 influenced year.
The meeting typically features a look back at the prior year, news regarding the year to come and an assortment of offical business including election of board members and adoption of resort budgets for the forthcoming year. Members will be asked to register to attend several weeks before the scheduled meeting date. Attendance is free to all current DVC owners.