Disney Vacation Club owners have two custom design MagicBands to choose from when ordering in advance of their Walt Disney World visit.
Two new DVC MagicBand designs have recently joined the pre-arrival order options for those with upcoming resort stays. The bands both feature Mickey Mouse artwork in the style DVC has favored in recent months, along with lettering which reads "Disney Vacation Club Member." Light blue and pink options are available, both priced at $15.00.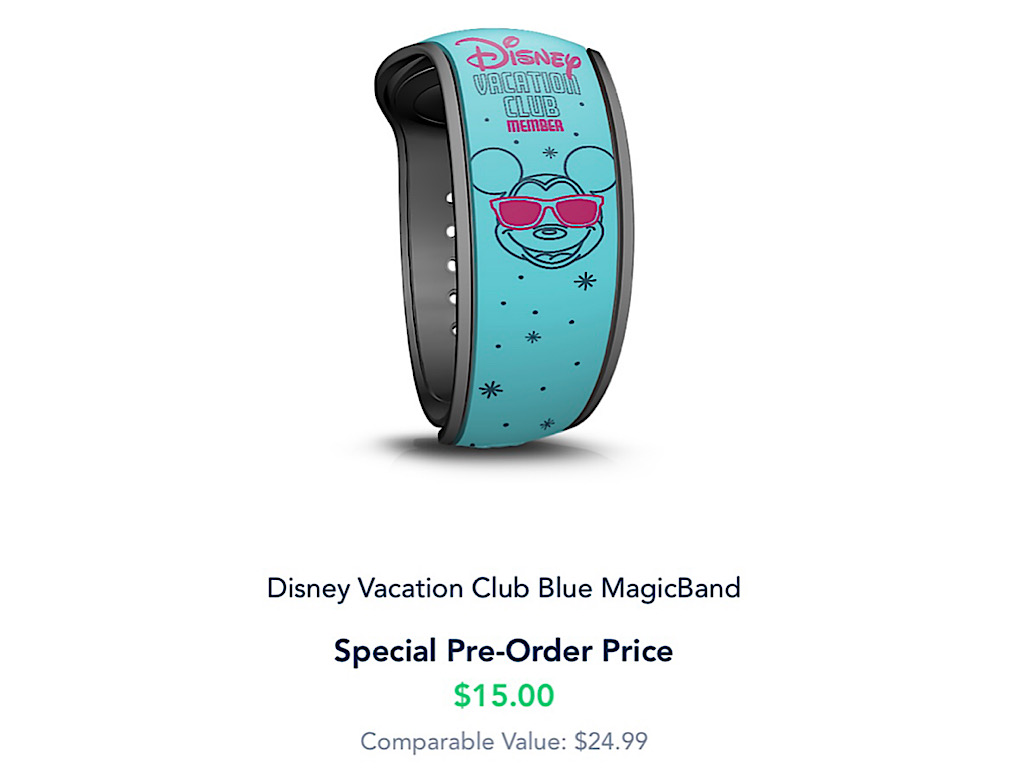 At the start of 2021, Disney eliminated free MagicBands as a resort perk, instead offering several low-priced purchase options. Most of the solid color bands which were previously available at no charge have seemingly been discontinued, with the exception of the yellow MagicBand. The bright red, blue, green, orange and gray options are all currently absent from the online order selections.
However, an assortment of newer solid color bands are now offered at the price of just $5.00 each. Among the solid color choices are black, white, light navy, soft yellow, blush pink and more. A variety of custom designs are also available at prices of $15-20 each, including custom bands for Disney's Riviera Resort and Disney's Grand Floridian Resort & Spa.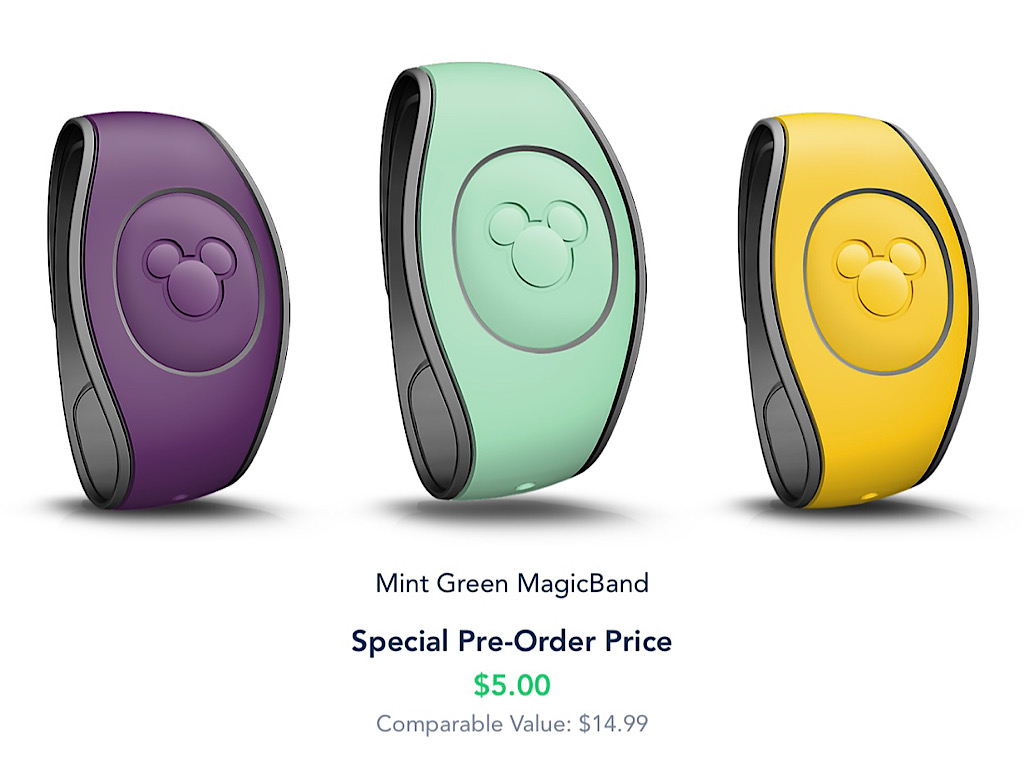 In addition to the discounted price, pre-order MagicBands can still be customized with each guests name (or nickname) and will be shipped to individuals' homes prior to arrival at Walt Disney World. MagicBands are also available for purchase throughout theme park and resort gift shops, and can be easily added to guests' Disney account.
Purchasing new MagicBands is not required. Guests may opt for a free Key to the World card for hotel room and theme park entry, or they can continue to use older MagicBands which were previously added to their Disney online account.
BLOG COMMENTS POWERED BY DISQUS