Central Florida equipment provider Buena Vista Rentals is offering free personal protective equipment and a mister fan with most 2021 rentals.
For rentals booked online through September 2021, Buena Vista will include a free PPE pack featuring hand sanitizer, antibacterial wipes and theme park approved face coverings, along with a complimentary misting fan. This bonus offer can be combined with their 20% discount for a warehouse pick-up. Other offers are available to readers of DVCNews.com including a free accessory with a scooter rental.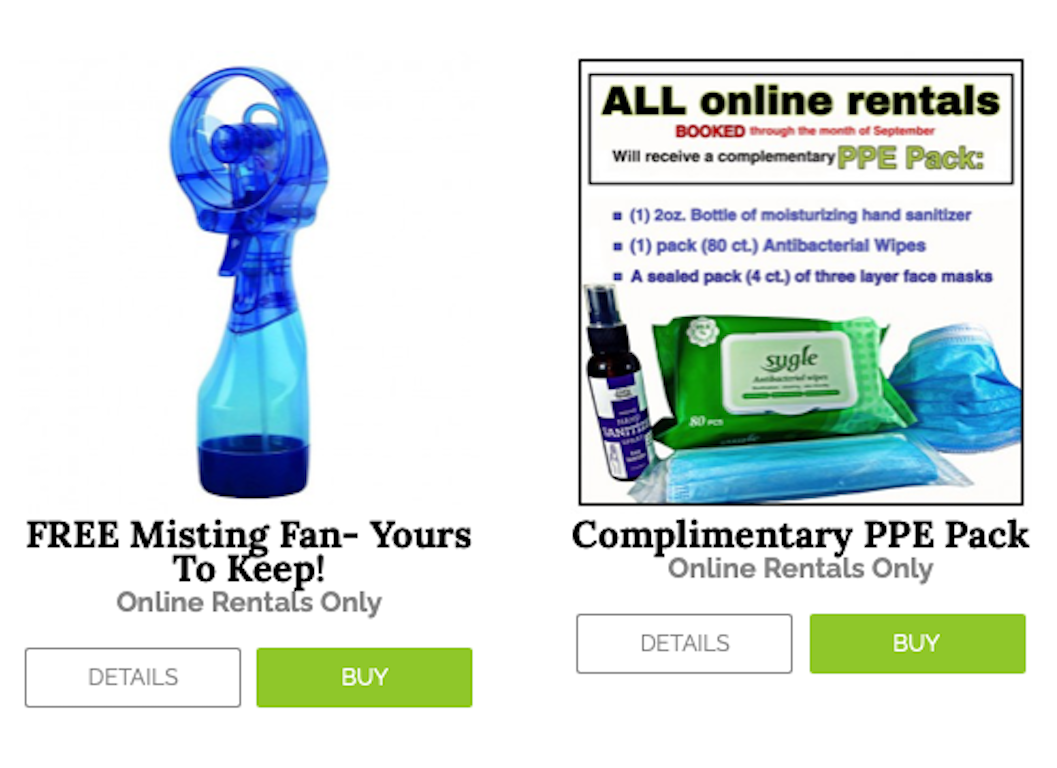 Buena Vista Rentals offers pick-up and delivery services at the Walt Disney World resorts. Rentals are available for as little as one day.
Used scooters are also available for purchase by frequent guests. And Buena Vista Rentals offers scooter storage services with delivery to destinations in the central Florida area.
For details visit BuenaVistaRentals.com.
BLOG COMMENTS POWERED BY DISQUS