Coronavirus and the Possible Impact on DVC Owners
As the Coronavirus continues to impact citizens around the world--including the closure of four Disney theme parks--now is a good time to brush up on Disney Vacation Club point usage rules and consider how 2020 travel plans may be impacted.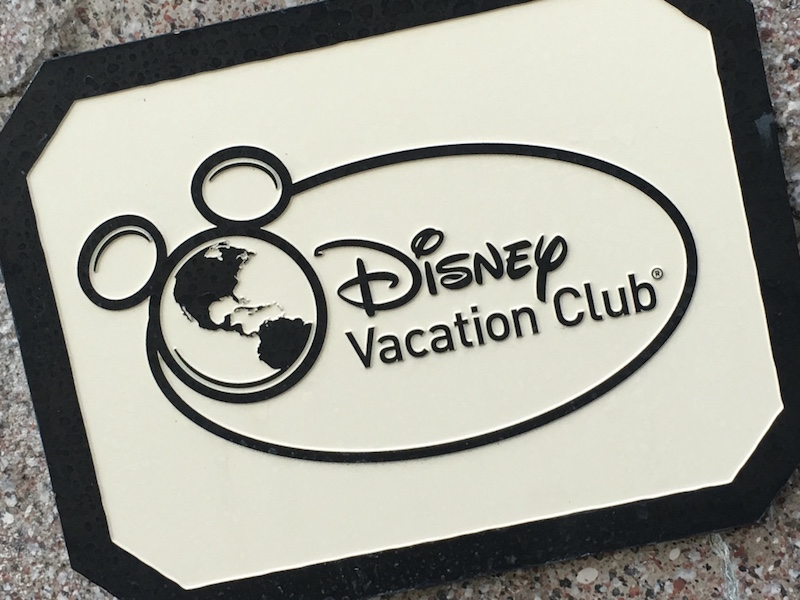 News about COVID-19 or Coronavirus dominates the news as the illness spreads across the globe. According to the March 2, 2020 update from the World Health Organization, there are 88,948 confirmed cases globally, leading to 3,043 deaths.
With a mortality rate of just 2-3%, the odds of surviving the infection are extremely high. Many health officials believe that rate will only rise as testing expands, identifying more who have contracted the virus and survied.
Nevertheless, many countries are taking aggressive steps to limit its spread in the short term. Shanghai Disneyland has remained closed since January 25 and Hong Kong Disneyland since January 26, in an attempt to curb the spread of the disease in China. The two parks of Tokyo Disneyland closed on February 29, with executives optimistically hoping to reopen in 2 weeks.
While the Disneyland and Walt Disney World theme parks continue to operate normally, fear and uncertainty has lead some to question future vacation plans. Cash guests at Disney's resort hotels often have a great deal of flexibility to reschedule or even cancel their trips. Disney Vacation Club owners are a bit more limited due to rules surrounding point usage.
The Rules
Stays at the 15 Disney Vacation Club properties can be cancelled more than 30 days before arrival with no pentalty. Owners' points are returned to their account to be used for any booking before the end of the Use Year. These points may also be banked, however banking must occur within the first 8 months of the Use Year.
If a trip is cancelled 30 to 1 days before arrival, the points placed in what is called a "Holding Account." These points can only be used to secure a reservation 60 days before arrival. To illustrate, if a member wishes to use Holding points to book an arrival on June 1, the reservation cannot be made before April 2 which is 60 days prior.
Because the original trip was cancelled on short notice, the makeup vacation must also be scheduled on short notice. Expect resort availability to be correspondingly sparse. Holding points expire at the end of the Use Year and cannot be banked, severely limiting their usefulness.
If an owner does not cancel at least 1 day in advance, the points are forfeit.
Members who are currently reconsidering their plans for spring or summer 2020 likely have a great deal of flexibility today. For example, those with a scheduled June 1st arrival can wait as late as May 1st to cancel and receive a full refund of their points. The points can be used to toward accommodations for any other date prior to the end of the Use Year, and current year points may be eligible for banking.
Travel Insurance
DVC offers travel insurance through Travelex, and there are a variety of other independent insurers willing to cover DVC trips. That said, if you haven't already purchased travel insurance, it's probably too late to cover any Coronavirus-related events.
A special notice from Travelex indicates that coverage would have had to be purchased prior to January 21, 2020 in order to cover any Coronavirus related impact. And even then, insured individuals are only eligble for reimbursement if "the insured traveler or traveling companion [are] physically quarantined themselves." Closure of the Disney theme parks or resorts, travel difficulties or fear of travel would not be reimbursable events.
For insurance purchased after January 21 through Travelex, insured individuals are eligible for emergency evacuation services if they contract the illness on their trip, but all other Coronoavirus-related losses are excluded.
Uncertainty
Beyond that, we have to start wading into the realm of speculation.
DVC Member Services has made adjustments to point management rules from time to time, most frequently due to the impact of hurricanes on Walt Disney World, Disney's Vero Beach Resort and Disney's Hilton Head Island Resort. Those adjustments are practical for small scale events--say a 1 to 4 week closure of a single resort.
In its 29-year history, DVC has never encountered a massive event which impacted the entire system.
There are about 60 million Disney Vacation Club in the 11 resorts at Walt Disney World. With 60 million points in circulation and about 60 million points' worth of villas available to book, every owner has an equal opportunity to use their points. However, if Walt Disney World were forced to close for an extended period--say 3 months--1/4 of all villa availability could be lost for the year. There would be 60 million points in the hands of owners, but only about 45 million points' worth of villas available.
In such an extreme case, DVC could make extra accommodations for owners. Banking rules could be expanded with owners given additional months or years to use the points. Use of points for non-DVC destinations could be re-emphasized or even discounted. But until such an event occurs and DVC formulates a response, there is an element of uncertainty.
DVC could opt to enforce the standard rules for cancellations and banking, and make all future reservations available on a first-come, first-served basis. Millions of DVC points would potentially be unusable due to lack of resort capacity, leaving members to consider alternative locations like RCI trades or non-DVC destinations (Walt Disney World moderate hotels, Disney Cruise Line, etc.)
Financial Concerns
In the event of a temporary resort closure, operating expenses should be lower than what was budgeted for the year. However, members should not expect any refund on their annual dues. When annual dues contributions exceed actual expenses, the DVC Board of Directors typically opts to roll the dollars into the capital improvements fund. Depending upon the amounts involved, this may result in a modest reduction in capital reserves billed to owners in the coming years.
The DVC Public Offering Statement contains a provision for Business Interruption insurance. It states that the Board "may obtain business interruption or loss of use insurance" on DVC resorts. If this coverage is in place, and any COVID-19 related closure is considered a covered loss, each condominium assocation may be able to recoup insurance dollars in the event of a closure. It would be up to the DVC board to decide how to best use those funds to compensate owners who had their trips interrupted or were unable to utilize their DVC points due to lack of villa availability.
We reached out to a Disney Vacation Club representative to inquire about the existence of business interrpution insurance, and will update this story if necessary.
What to do now?
For those with scheduled trips in 2020 and early 2021, the options are simple: cancel and reschedule or bank the points, or sit tight and wait. Those who are in a higher risk group of contracting the virus may wish to give extra consideration to rescheduling while they have the greatest flexibility.
Others who have invested in plane tickets, theme park tickets and scheduled vacation time may wish to play the waiting game.
Note that we believe it unlikely DVC will make any special accommodations for fear-based travel adjustments. As long as the resorts remain open, air travel continues and individual guests are not diagnosed with Coronavirus-related illness, there is little justification for making special exceptions to the standard rules.
Cessation of airline travel in the U.S. or closure of the Disney parks will not be undertaken lightly. If circumstances demand such extreme measures, we can hope that Disney Vacation Club will find a way to reasonably accommodate its members. However, this is part of the risk assumed by any timeshare owner.