Register Now to Attend 2019 Condo Association Meeting
Owners planning to attend the annual Disney Vacation Club owners assocation meeting can do so now via the members-only website.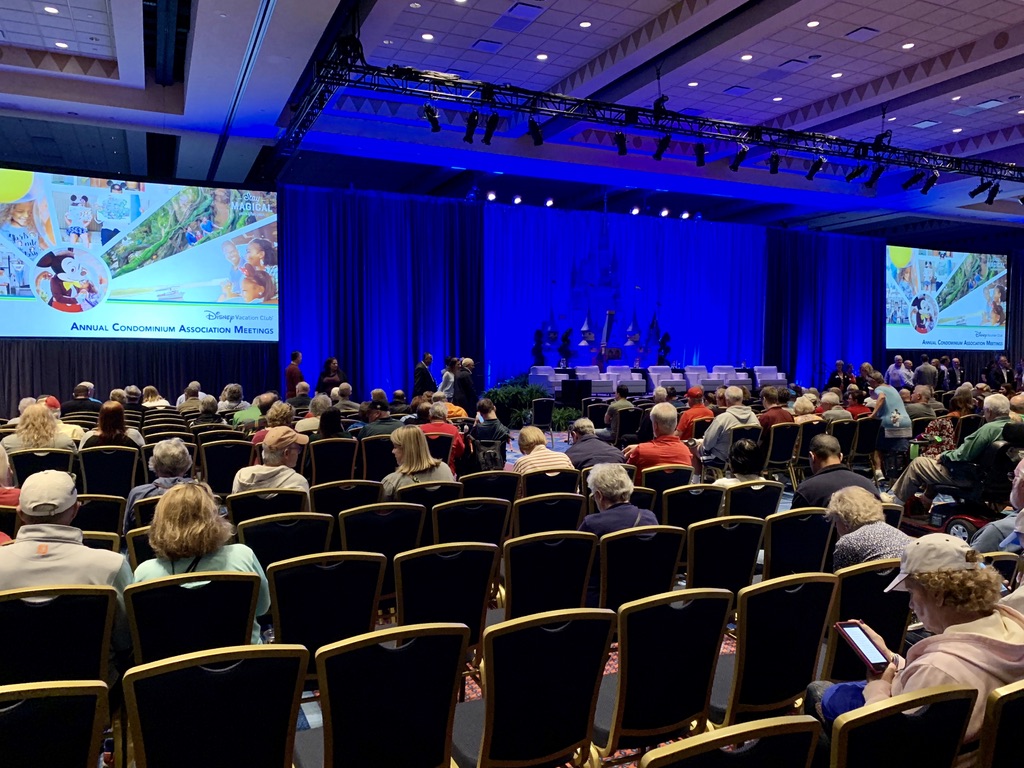 2018 Condominium Association Meeting at Coronado Springs
The Annual Meeting for the Disney Vacation Club Condominium Association will take place December 12, 2019 at Walt Disney World. Members who wish to attend can RSVP for the meeting by signing on to DVCmember.com and completing a brief electronic form.
To reach the RSVP form, click on "My DVC" in the top menu bar and go to "Condo Association News."
The 2019 Annual Condominium Association Meeting will be held in the convention center at Disney's Contemporary Resort. The Board of Directors meeting is scheduled to commence at 2:00pm with the Members Meeting to follow at approximately 2:10pm. The formal meetings last about an hour, and are typically followed by a reception with complimentary refreshments and a DVC executive Meet and Greet.
Members planning to attend are encouraged to utilize Disney transportation.
Owners of the Villas at Disney's Grand Californian Hotel can also attend a small session at their home resort, listening to the full session at the Contemporary via teleconference.
DVCNews.com will again be in attendance with live reports from the event. Among the noteworthy announcements during the 2018 meeting was a first look at the refurbished room design for Disney's Saratoga Springs Resort & Spa.