DVC Winner of Several ARDA Awards for 2019
Disney Vacation Club received several accolades from the timeshare trade group including 2019 Employer of Choice.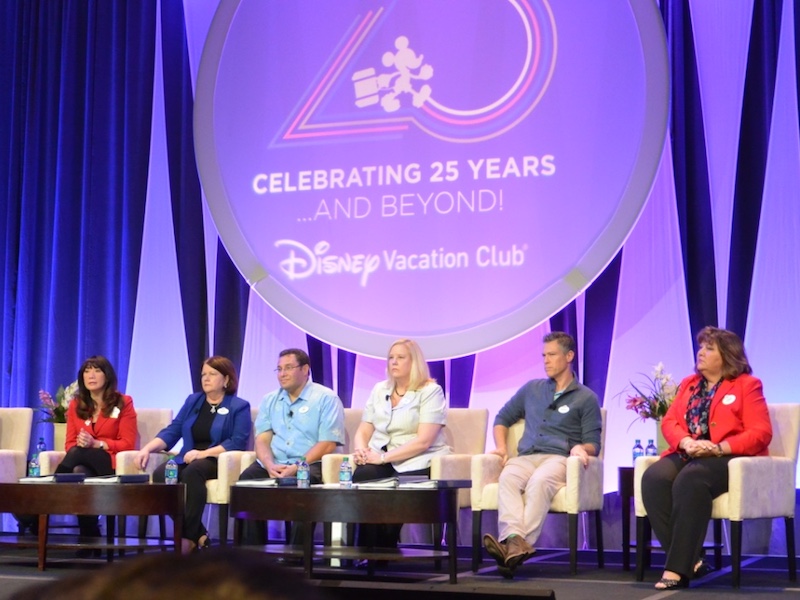 DVC Board members circa 2015 including former VP/GM Ken Potrock and current leader Terri Schultz (center)
During a recent awards ceremony in Orlando, Florida, the American Resort Development Association (ARDA) issued its annual awards in a variety of categories. Disney Vacation Club came awary with three trophies including the pretigous ACE Employer of the Year Award. The Employer of the Year Award recongizes excellence throughout the organization, in particularly its commitment to staff members through training programs, advancement opportunity, flexibility and more.
In a post on the Disney Parks Blog, DVC highlighted other factors which contribute to the "Disney Difference" including its Disney Aspire education investment program, broad range of employee benefits and the "diverse and inclusive work environment."
Disney Vacation Club also took home awards for Disney Files Magazine as the best print publication and best Marketing Program for its "Incredible Summer" promotional tie-in with the release of Disney/Pixar's The Incredibles 2.
The complete list of 2019 ARDA award winners can be found HERE.
The ARDA is a timeshare trade group consisting of nearly 600 corporate members and over 5,000 active associates. Among its goals are monitoring and dissemination of timeshare regulatory issues at the local, state and national level and to foster networking opportunities and business relationships between various organizations working within the industry.