With a second Disney Vacation Club members-only lounge planned for Disneyland, the original location at EPCOT received a few updates.
In the years since its debut in 2016, the Disney Vacation Club lounge in EPCOT has become one of the program's signature perks. Located on the second floor of the Imagination Pavilion, the lounge represents an exclusive space that is unavailable to most theme park guests. Qualifying members can stop in for free soft drinks and snacks, recharge their cell phone and take photos from a unique perspective overlooking the park.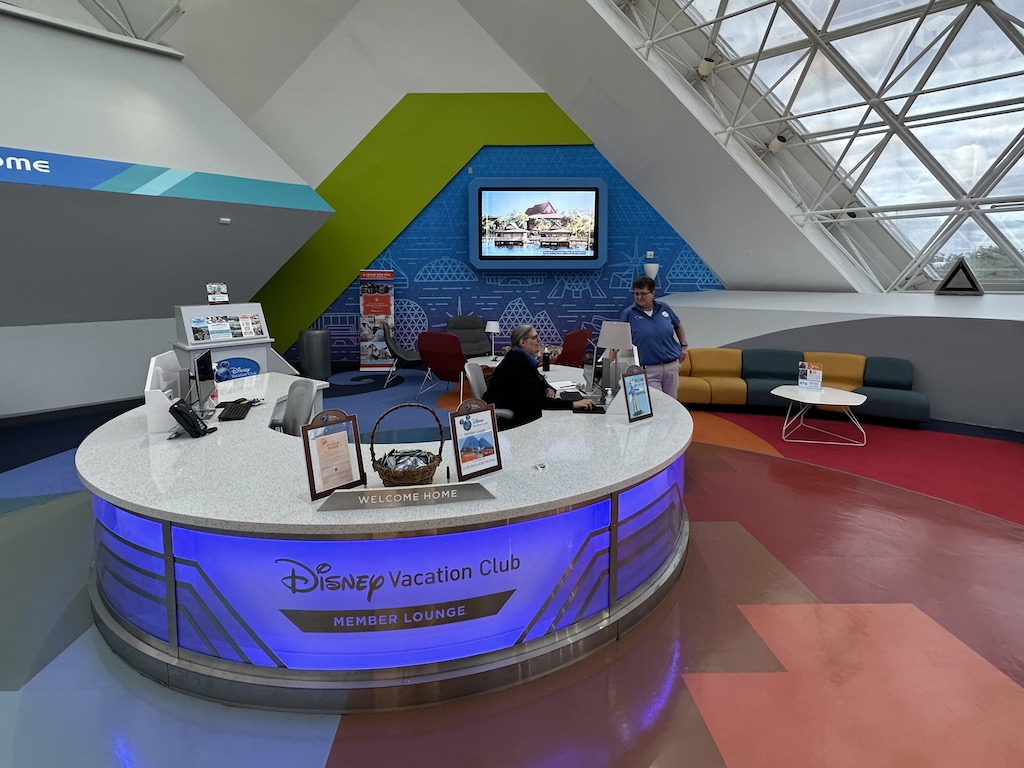 One holdover from COVID-19 social distancing: upon arrival inside the lounge, Cast Members continue to assign seating to each party.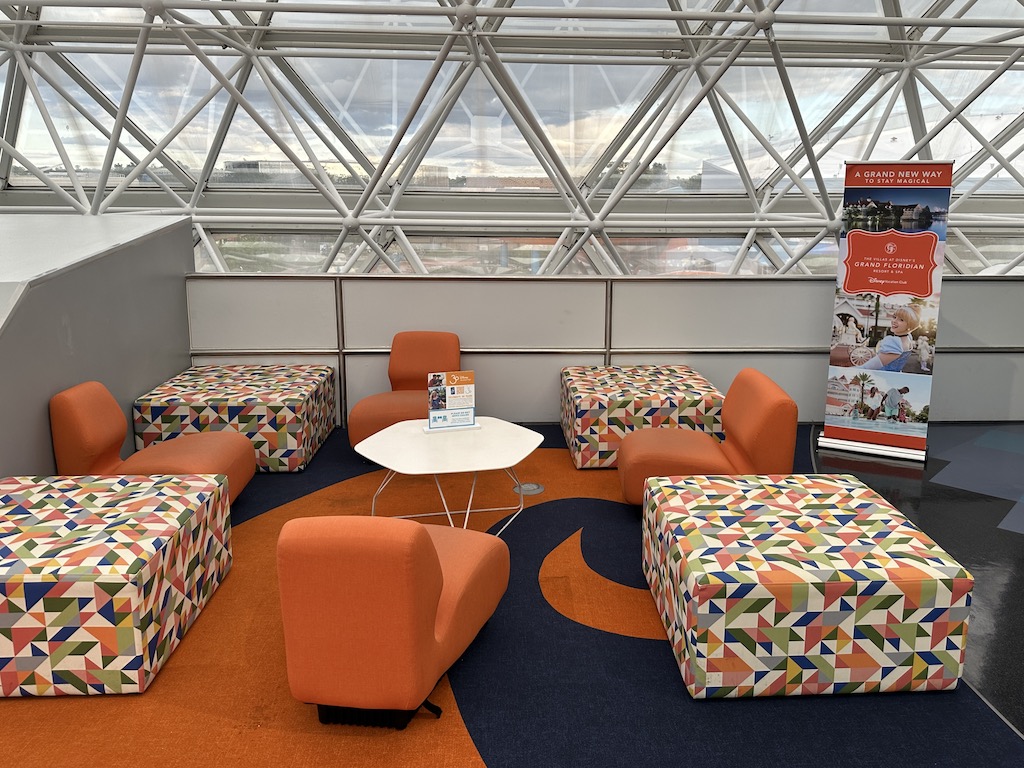 Several new seating configurations have recently been created, some with new pieces of furniture and others reporposing older items.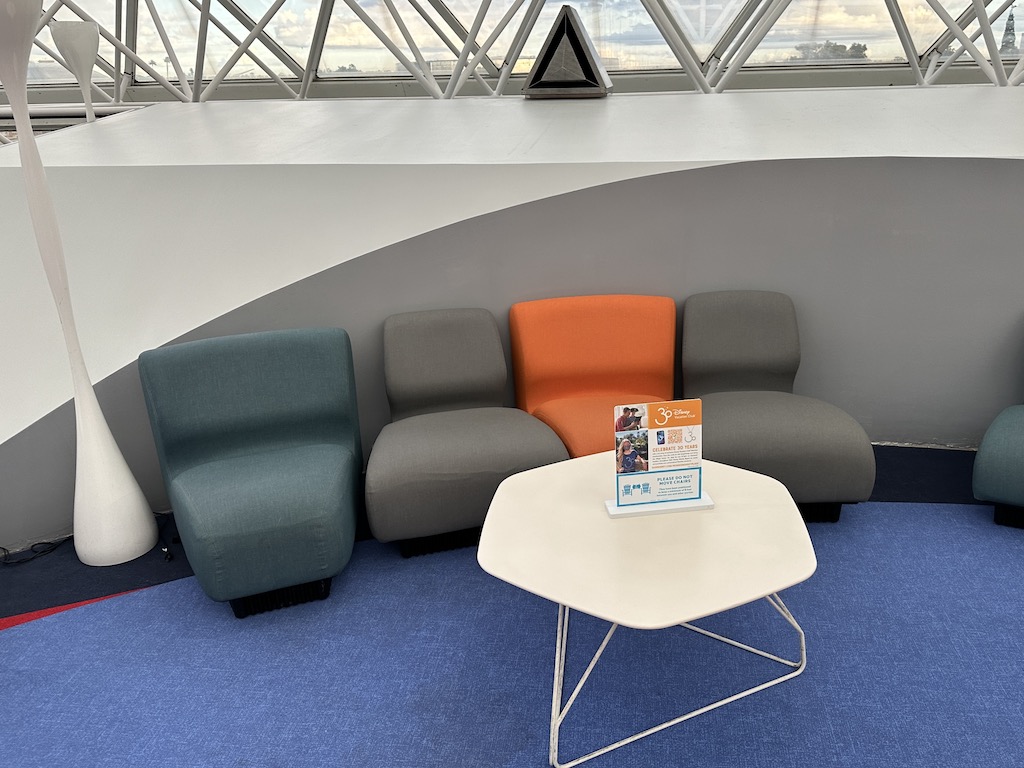 The Coca-Cola Freestyle machines remain available with guests able to select their own free beverages. Single-serving snacks are typically offered from a selection that includes potato chips, pretzels, granola bars and Rice Krispie treats.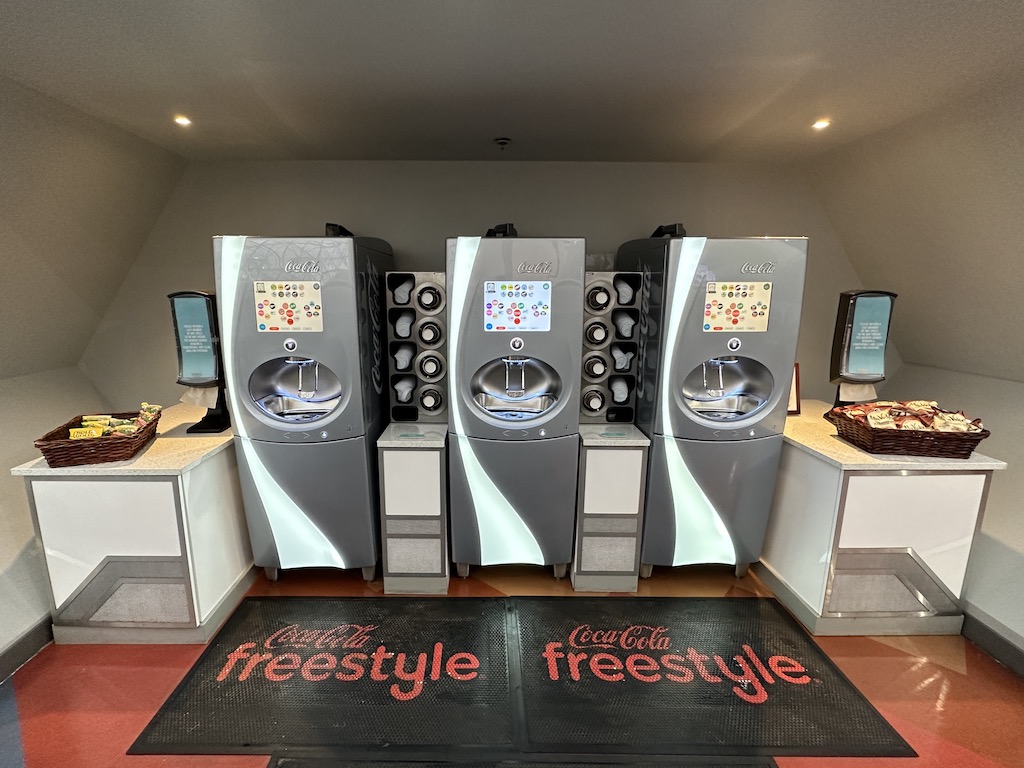 A new photo spot was created for group pictures or selfies.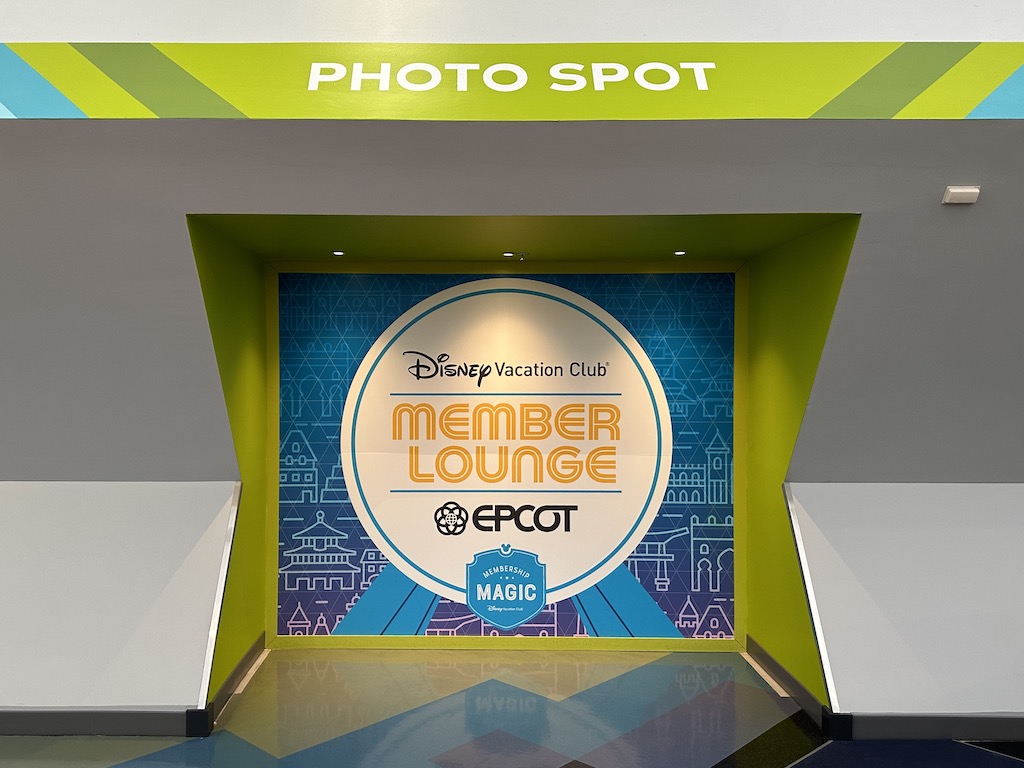 The kids corner remains, featuring a gaming table and Disney videos playing on a nearby TV.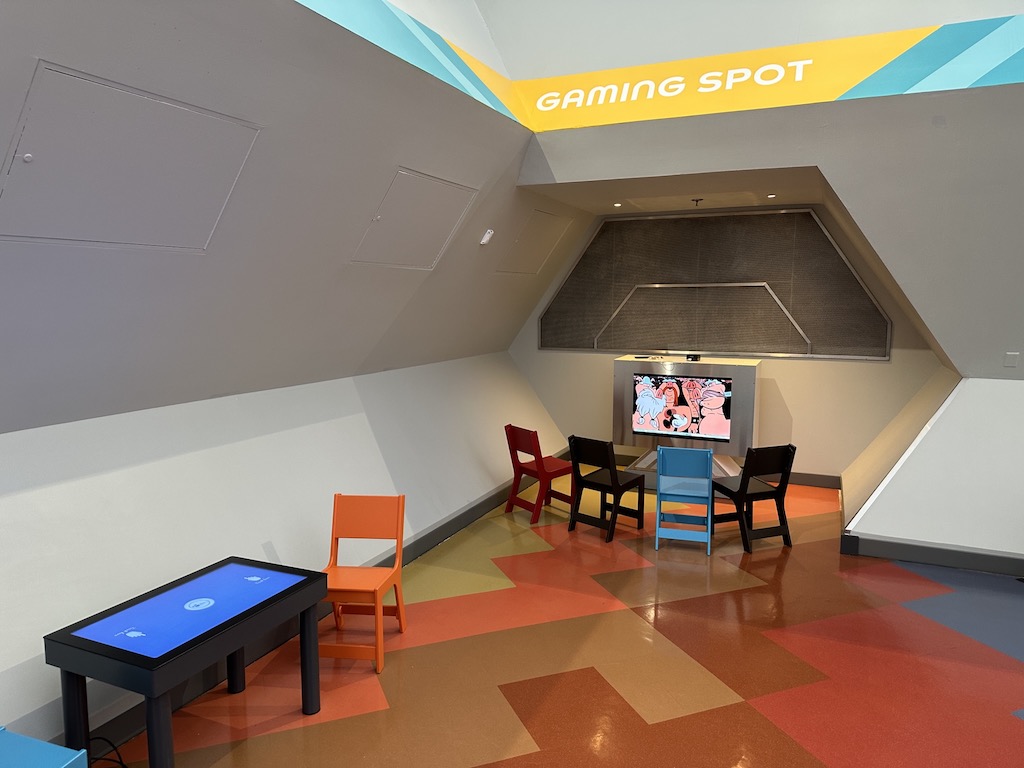 The lounge can be accessed via a podium in the gift shop of the Imagination Pavilion. It is available to DVC members who qualify for Membership Magic and their accompanying guests.
BLOG COMMENTS POWERED BY DISQUS