Early Booking for 2023 Galactic Starcruiser Voyages
Disney Vacation Club owners will soon have an early opportunity to make reservations for travel on the Galactic Starcruiser through September 2023.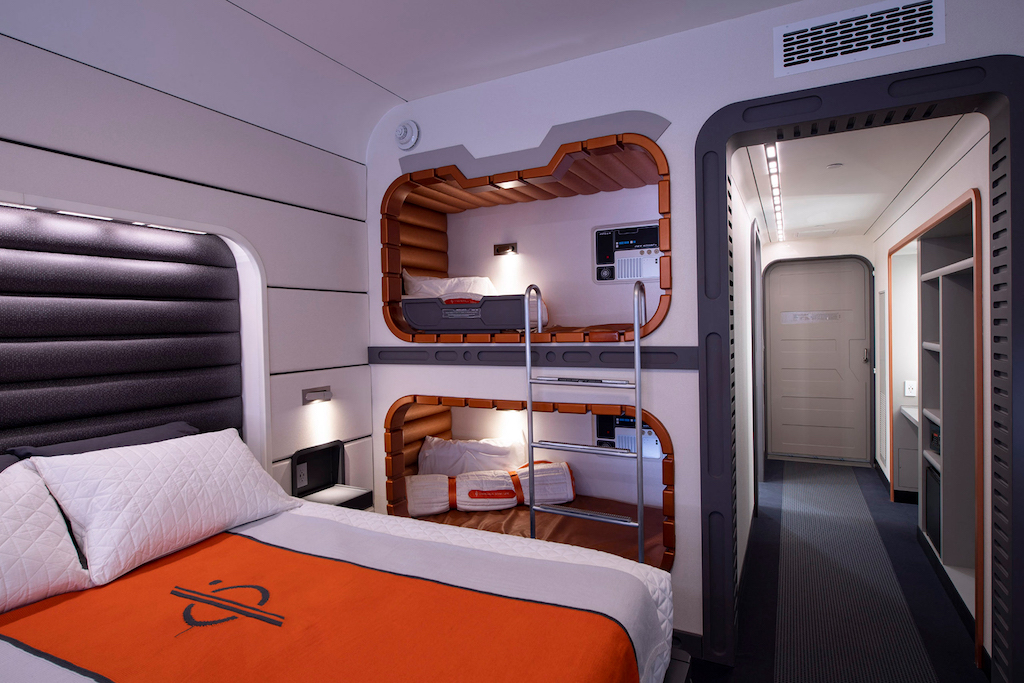 Beginning August 30, 2022 DVC members are among the first to secure reservations on the Galactic Starcruiser for travel dates of January 1 through September 30, 2023. Reservations expand to Annual Passholders on August 31 and the general public on September 1.
Galactic Starcruiser is a 2 night / 3 day interactive adventure which allows guests to participate in a simulated space flight within Walt Disney World's newest hotel. Guest rooms and public spaces are designed to look like a starship from the Star Wars universe. Live performers reflect characters and alien races from the Star Wars world, helping bring the story to life.
Rates start at $4809 for a 2-night voyage, based upon double occupancy. The fee includes a cabin, meals and "excursions" (theme park admission) to Disney's Hollywood Studios.
Disney Vacation Club members can also use points to book a stay in the Galactic Starcruiser.