Moonlight Magic Keeps Coming in 2022 with Another Date at Typhoon Lagoon
On the eve of tomorrow's general registration for the three August Moonlight Magic dates, Disney Vacation Club announces another opportunity to visit Disney's Typhoon Lagoon in September 2022.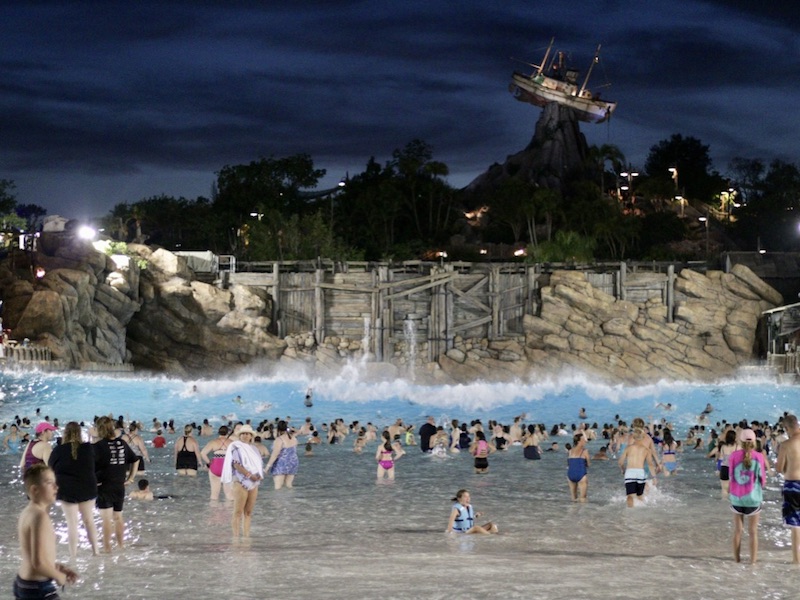 Just weeks after the late addition of three Moonlight Magic nights at Disney's Typhoon Lagoon, another event is announced. On September 8, 2022, qualifying DVC members have the opportunity to enjoy exclusive late night hours at the Disney waterpark. Moonlight Magic features complimentary admission to the park along with free snacks, unique character meets, dance parties and more.
Registration for the September 8 session opens at 11:00 am eastern on August 11, 2022 for members with a qualifying hotel reservation. In order to register, members must have a Walt Disney World hotel reservation on the night of an event. Party size is limited to the number of guests listed on the hotel reservation.
General registration opens at 11:00 am eastern on August 16, 2022.
Moonlight Magic uses a virtual queue system to process registrations. All individuals in the virtual waiting room will be randomly assigned a number to process their registration. Moonlight Magic events are known for reaching capacity during both the early and general registration windows. Members are limited to one event per theme park in 2022. Individuals must qualify for Membership Magic in order to attend.
The virtual queue link will be posted to Disney Vacation Club's Moonlight Magic page on the day that registration opens.
The other Moonlight Magic events at Typhoon Lagoon are set to take place on August 9, 15 and 23. General registration for these nights begins at 11:00 am eastern on August 3.