Register for DVC Preview for Guardians of the Galaxy on April 14
With less than one day's notice, Disney Vacation Club has revealed that registration for a member preview of the new EPCOT attraction will take place on April 14, 2022.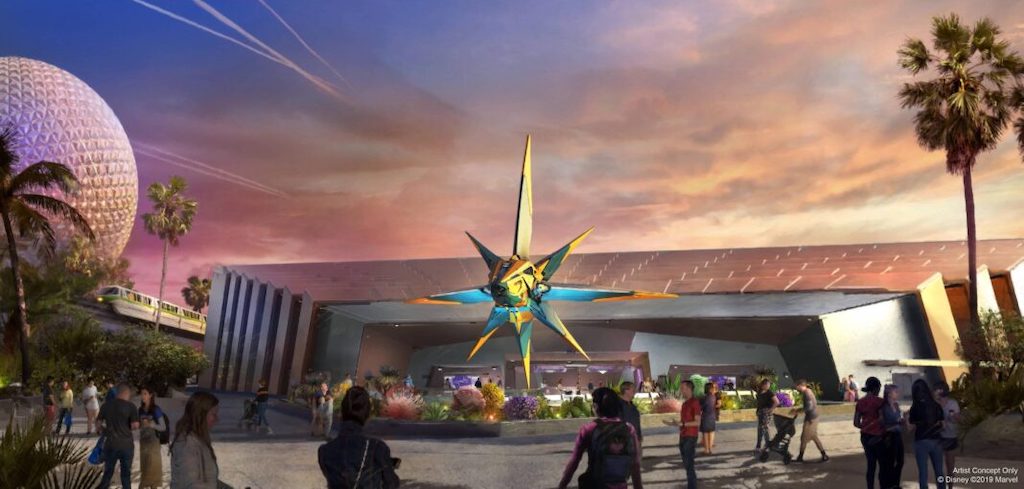 Disney has launched a virtual queue to register for the DVC member preview of Guardians of the Galaxy: Cosmic Rewind, opening this spring at EPCOT. Registration begins at 9:00am Eastern on Thursday, April 14.
Members can visit THIS WEB PAGE to join the virtual queue. Those looking to register are encouraged to be in the waiting room before 9:00am. At precisely 9am, the site will assign random queue numbers to all waiting individuals. Registration will then progress on a first-come, first-served basis.
Those looking to register should have their DVC membership number handy. The event will presumably be open only to those who qualify for Membership Magic, which currently requires ownership of at least 150 points purchased directly from DVC. Older members may be grandfathered at lower purchase levels.
What currently remains unknown are the exact dates & times of the attraction preview. Availability may not be revealed until members register to participate.
The attaction's grand opening is scheduled for May 27, 2022.
h/t: WDWMagic