H2O Glow Returns in 2022 with DVC Member Discount
The late night event at Disney's Typhoon Lagoon waterpark is back for the summer with noteworthy ticket discounts for Disney Vacation Club members and Annual Passholders.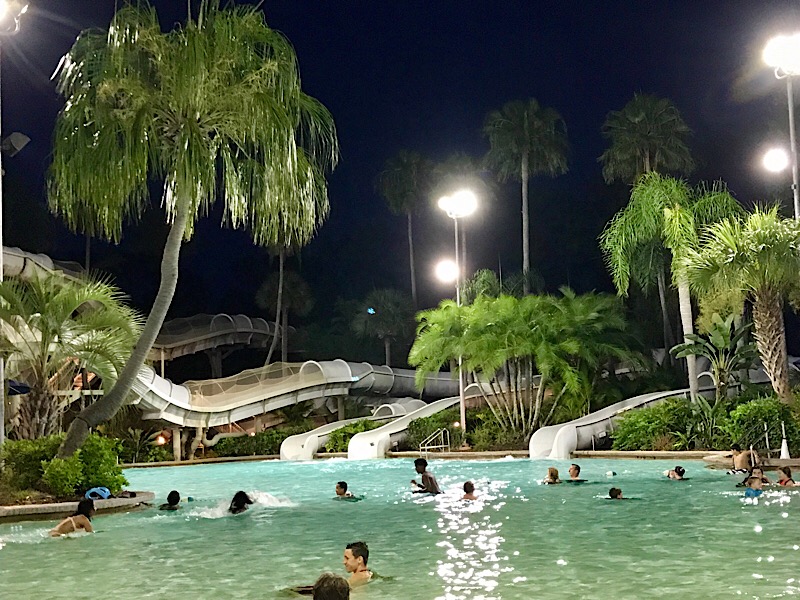 Disney H2O Glow After Hours is back after a 2 year hiatus. The ticketed party brings a thrilling light show, DJ dance party and complimentary refreshments to Typhoon Lagoon during the evening hours. The event runs from 8:00pm to 11:00pm, with attendees eligible to enter the park as early as 6:00pm with their party tickets.
Most park attractions will be open including Miss Adventure Falls, Crush 'N Gusher and the popular Surf Pool. Attraction and event availability is subject to change due to inclement weather. Appropriate swim attire is required.
The event is scheduled for Saturday nights from May 28 through August 27, 2022. Tickets are priced at $75 per adult and $70 per child age 3-9. Disney Vacation Club members and Annual Passholders are eligible for a discount of $16 per ticket, for a net price of $59 per adult and $54 per child, plus tax.
Guests with Disney hotel reservations on event nights can purchase tickets now. Admission opens to the general public on April 1, 2022. Nightly capacity is limited. For additional details or to purchase tickets, visit the Disney H2O Glow event page.