2018 Animal Kingdom Moonlight Magic Registration Open
Disney Vacation Club members can now begin booking one of the three Moonlight Magic nights in March, April and May.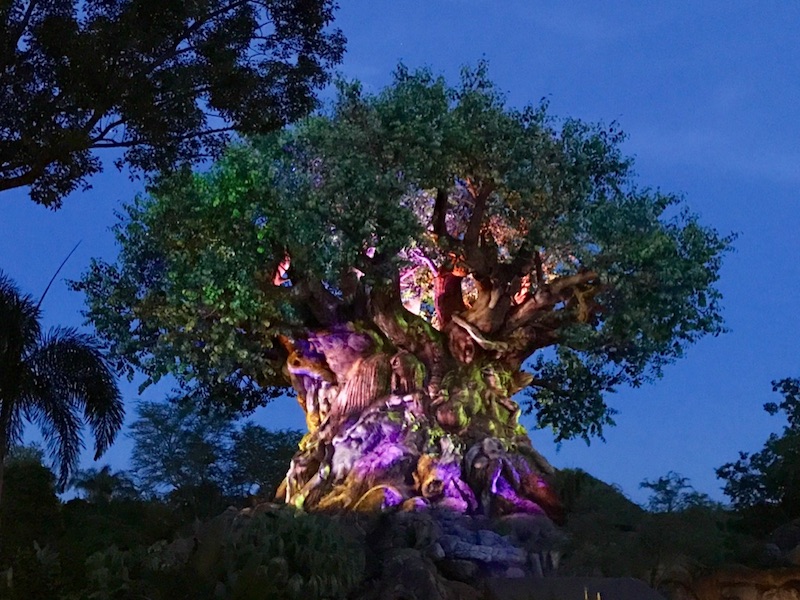 On the nights of Wednesday, March 21, Tuesday, April 17 and Wednesday, May 16, 2018, owners will take over Disney's Animal Kingdom in DVC's latest theme park exclusive.
Moonlight Magic provides DVC members with complimentary after-hours access to the park, with reduced wait time for most attractions. Also featured in the events are unique character meet-and-greet opportunities, free refreshments, a DJ dance party and more.
Members with confirmed Disney hotel reservations on the night of an event can now begin securing reservations. Click HERE to be redirected to the event sign-up page, or visit DVCMember.com and look for the "Moonlight Magic at Disney's Animal Kingdom" page under "Member Benefits & More."
Event timing has not yet been disclosed. In 2017, members were permitted to enter the park as early as 7:00pm using their Moonlight Magic credentials. The event officially began at 9:30pm and ran until 1:00am. See our prior coverage for details on the 2017 Moonlight Magic at Disney's Animal Kingdom.
Members with a hotel reservation can book Moonlight Magic for the party size listed on their reservation. Members can attend one Moonlight Magic event per theme park in 2018. Capacity is limited and registration is required. A DVC member ID card and photo ID must be presented upon arrival.
Registration will open to those without hotel reservations on Thursday, February 22. At that time, members will be able to book a maximum party size of themselves and up to five guests.
The next events in the Moonlight Magic series are planned for the nights of May 30 and June 11, 2018 at Disney's Typhoon Lagoon water park. Reservations will open on April 19 for hotel guests and May 3 for others.