Direct Sales Rebound (a Bit) in December 2021
For the first time since August 2021, direct sales in December for the 11 Disney Vacation Club resorts at Walt Disney World topped the 100,000 point mark.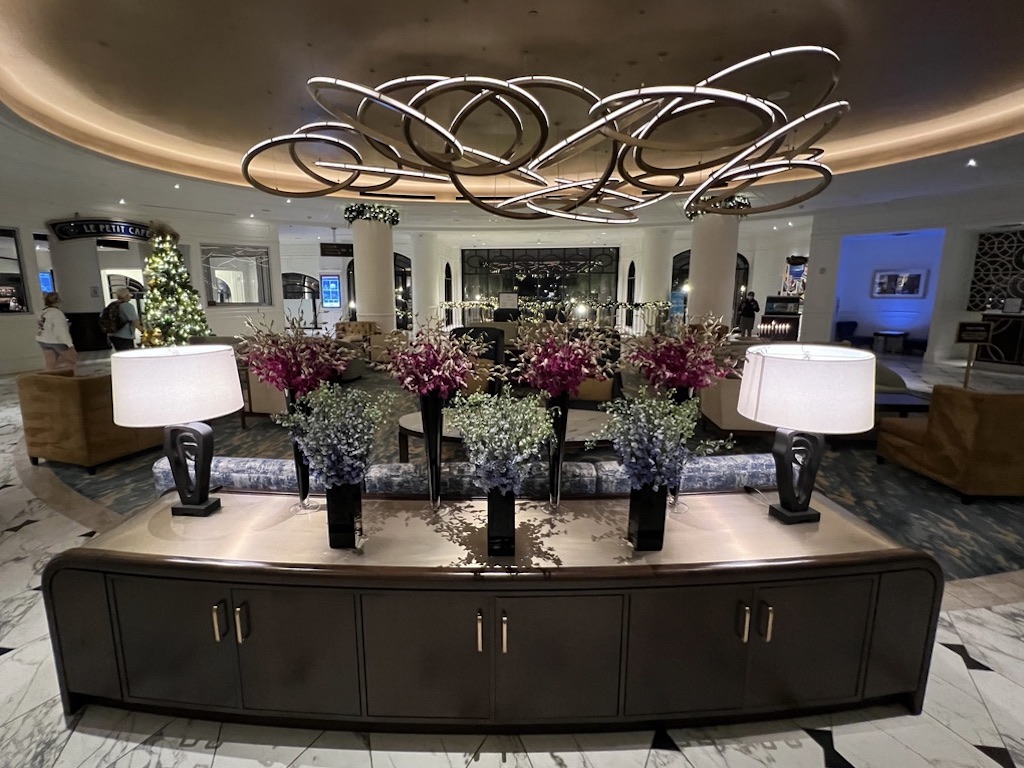 Disney's Riviera Resort
In December 2021, 110,841 DVC points were sold, the most since 138,124 points were sold in August. Disney's Riviera Resort accounted for two-thirds of the points sold with 74,846 points. In second place was Disney's Animal Kingdom Villas with 8,530 points, followed by Copper Creek Villas & Cabins at Disney's Wilderness Lodge (6,493 points) and Disney's Boardwalk Villas (6,302 points).

For the year, 1,410,855 points were sold for the 11 Walt Disney World DVC resorts. Sales were strongest in the Spring and Summer, averaging 133,835 points a month from March to August 2021. Sales weakened over the last for months and 2021 ended the year with a monthly average of 117,571 points.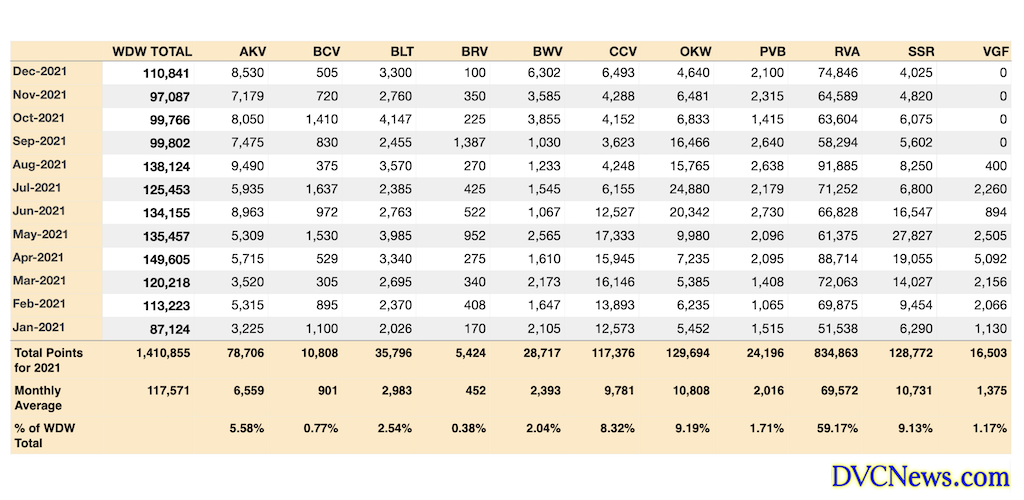 To no one's surprise, DVC sales have not fully recovered from the global COVID-19 pandemic. The 1,410,855 points sold in 2021 was a 23.8% improvement over the 1,139,695 points sold in 2020. But in the nine years from 2011 to 2019 direct sales averaged 2,058,624 points a year and never dipped below 1.6 million points.
In comparison to prior Decembers, 2021 sales exceeded the 2020 total of 98.126 points sold. However the total lags far behind the 156,000 points sold in December 2019 as Riviera made its debut.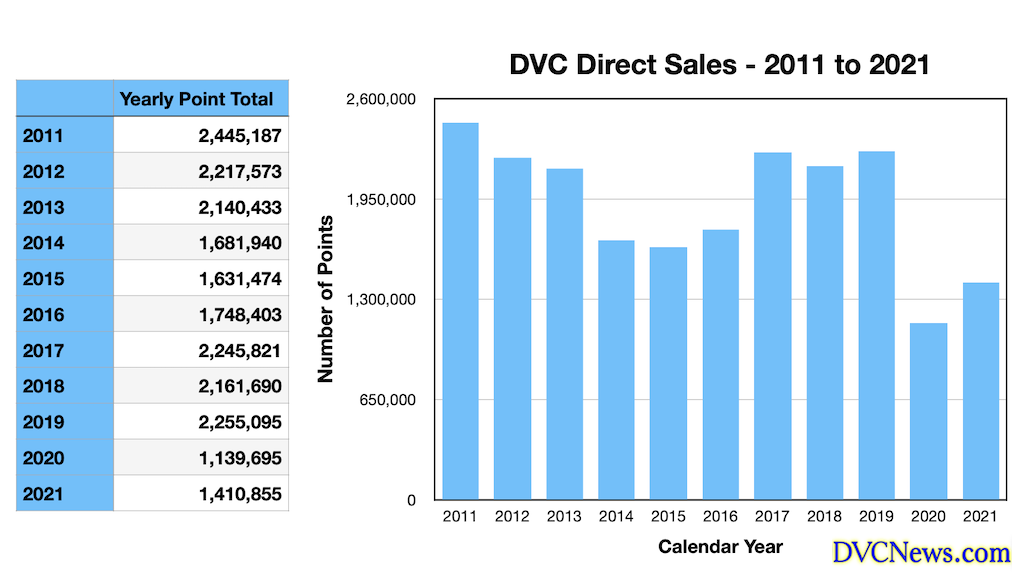 Disney's Riviera Resort — As noted above, 74,846 points were sold for Riviera in December 2021. It was the resort's third best month in 2021, trailing only its sales in August (91,885 points) and April (88,714 points).
Disney has sold 2,544,410, or 37.8%, of the Riviera's 6.7 million points. This is slightly more than the total number of points that Disney has allotted to the first phase of the Villas at Disney's Grand Floridian Resort & Spa.
Disney has declared 167 of the Riviera's 341 vacation homes. In terms of points, the declared inventory accounts for about 3,327,263 points, or 49.4% of the resort's total points.
A small number of Fixed Week deeds continue to be sold for Riviera. In December, three more Fixed week deeds were sold, bringing to 90 the number such deeds sold. One Fixed Week deed for a Grand Villa was reacquired in December by Disney but another Grand Villa Fixed Week deed was subsequently sold in early January 2022.
The sales data includes all 11 DVC resorts at Walt Disney World, as well as Disney's Vero Beach Resort, and Disney's Hilton Head Island Resort. Point sales data is not available for the Villas at Disney's Grand Californian Hotel. The data is compiled from deeds filed by Disney Vacation Development and recorded with the Orange County (FL) Comptroller, the Indian River County (FL) Clerk of Court, and the Beaufort County (SC) Register of Deeds. Thanks to Chris for assisting in the compilation of the sales data.
---
Wil Lovato is a contributor to DVCNews.com and has been a Disney Vacation Club owner since 2009. His DVC Home Resorts include Copper Creek Villas, Bay Lake Tower, Animal Kingdom Villas, and Aulani. He can be found posting on many Disney discussion forums under the username of "wdrl."