Disney Records Strong Direct Sales in August 2021
August 2021 saw Disney's newest resort record its best month for sales since the start of the COVID-19 pandemic.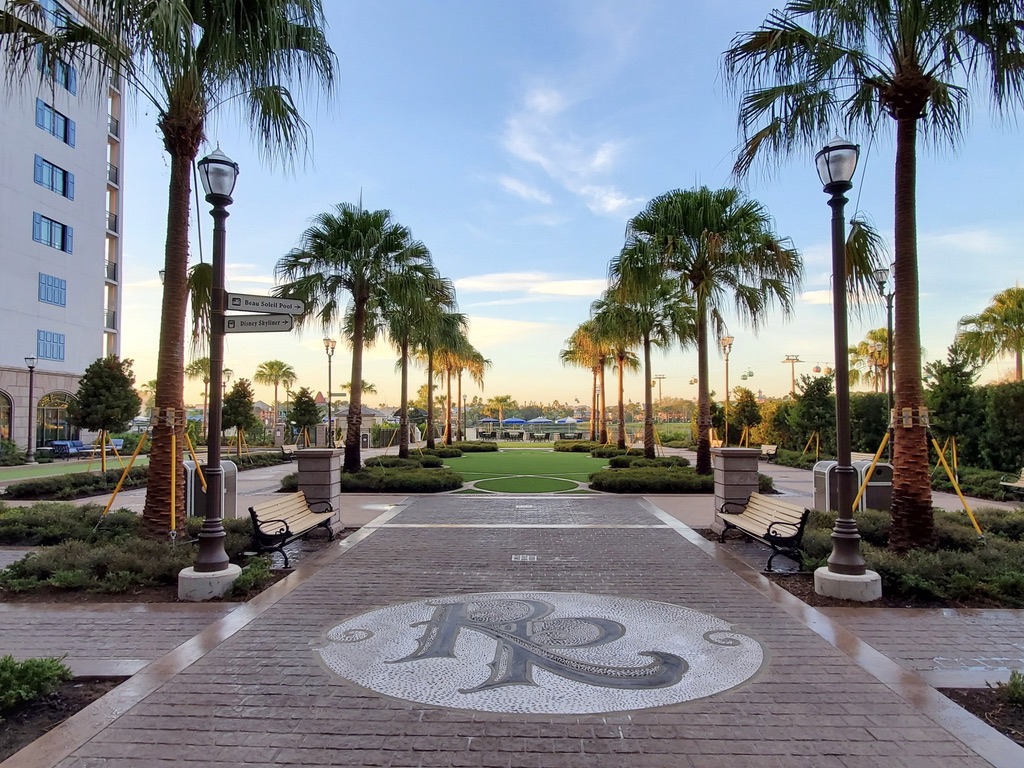 Disney's Riviera Resort
Disney's Riveria Resort--which opened sales back in January 2019--had a very good month in August 2021. With 91,885 points sold, Riviera recorded its best single month since March 2020.
Total direct sales for the month reflected a noteworth increase over recent pandmic numbers. 138,124 Disney Vacation Club points were sold for the 11 DVC resorts located at Walt Disney World, making it the second best month for sales dating back to March 2020. August's sales represent an 11.7% increase over the 123,605 points a month DVC direct sales had been averaging throughout 2021.

For the third consecutive month, Disney's Old Key West Resort finished second to Riviera in sales with 15,765 points. Moving up to the third spot in sales was Disney's Animal Kingdom Villas with 9,590 points sold in August 2021. This is the highest number of points sold for Animal Kingdom Villas since 12,160 points in the month of January 2017. It also represents almost a 75% increase over what it had been averaging in 2021.
Disney's Riviera Resort — The 91,885 points sold for Riviera in August brings to 2,284,467 the number of points sold for the resort since sales began in March 2019. Disney has now sold 33.9% of Riviera's total points.
Disney has declared 147 of Riviera's 341 vacation homes for the DVC inventory. The last declaration was made on January 15, 2021, and Disney has about 628,000 points it has declared but not yet sold to the general public. If sales continue to improve, Disney may make another declaration for Riviera in the next month or so. As more vacation homes are declared, more villas will become available for DVC members to book using points.
In July 2021, Riviera set a record when eight Fixed Week deeds were sold. That record didn't last long as nine Fixed Week deeds were sold in August. So far, Disney has sold 84 Fixed Week deeds for the resort: 44 standard view studios; 30 preferred view studios; two standard view one-bedroom villas; two preferred view one-bedroom villas; one standard view two-bedroom villa; four preferred view two-bedroom villas; and one grand villa.
The sales data includes all 11 DVC resorts at Walt Disney World, as well as Disney's Vero Beach Resort, and Disney's Hilton Head Island Resort. Point sales data is not available for the Villas at Disney's Grand Californian Hotel. The data is compiled from deeds filed by Disney Vacation Development and recorded with the Orange County (FL) Comptroller, the Indian River County (FL) Clerk of Court, and the Beaufort County (SC) Register of Deeds. Thanks to Chris for assisting in the compilation of the sales data.
---
Wil Lovato is a contributor to DVCNews.com and has been a Disney Vacation Club owner since 2009. His DVC Home Resorts include Bay Lake Tower, Animal Kingdom Villas, and Aulani. He can be found posting on many Disney discussion forums under the username of "wdrl."