Direct Sales Continue Steady Improvement in March 2021
As Walt Disney World rebounds from the COVID-19 pandemic and reopens more resorts, restaurants, and shops, direct sales of Disney Vacation Club points continue to improve, albeit at gradual pace.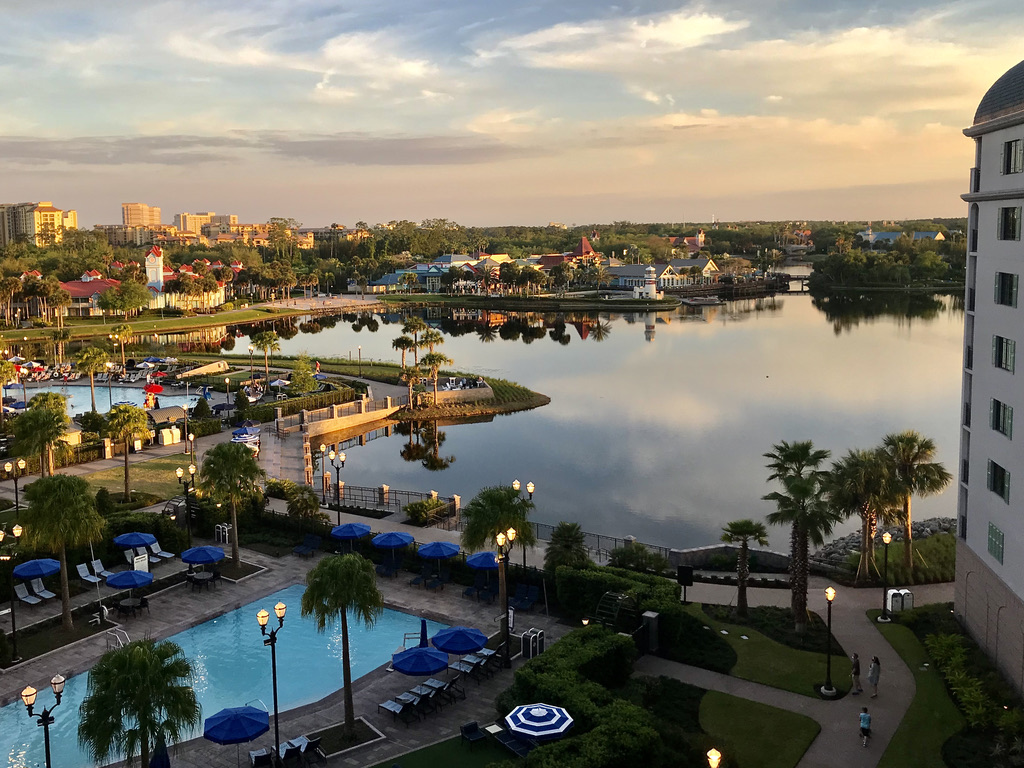 Disney's Riviera Resort
In March 2021, Disney sold 120,218 DVC points for the resorts located at Walt Disney World, its best month for sales since the start of the pandemic. Not only is March's point total 6.2% better than February 2021, it represents a 23.2% increase over the average sales for the prior six month period. However, sales are still nowhere near their pre-pandemic levels. In March 2020, Disney recorded 190,027 points in sales, 58.1% more than this month's sales.

Disney's Riviera Resort and Copper Creek Villas & Cabins at Disney's Wilderness Lodge accounted for 88,209 points, or 73.4% of sales in March. Next up was Disney's Saratoga Springs Resort & Spa with 14,027 points (11.7%). This is the most number of points sold for Saratoga Springs in almost seven years since 17,434 points were sold in July 2014. Its popularity with direct buyers may be attributable to price; both Saratoga Springs and Disney's Old Key West Resort are selling for $165 per point, a significant discount compared to the other Walt Disney World properties.
Disney's Riviera Resort — In March, Riviera sold 72,063 points, the second time it exceeded the 70,000 point mark in the pandemic era. The resort has now sold 1,915,058 points, or about 28.4% of its 6.7 million points.
Before the pandemic, Riviera was averaging 114,399 points a month in sales. Had that pace continued, it would have lead to the resort being completely sold out by December 2024. Once the pandemic began Riviera sales plummeted to as low as 7,910 points before beginning to rebound in fall 2020. The resort is now averaging 79,938 points a month, which has extended its projected sold-out date to by more than two years.
Three new Fixed Week deeds were sold in March, bringing to 55 the number of Fixed Week deeds sold for the resort. Although it appears there is some interest in Fixed Week deeds at Riviera, the number sold so far is well below the 279 deeds that were sold for the Villas at Disney's Grand Floridian Resort & Spa.
Disney has declared 147 of Riviera's 341 vacation homes for the DVC inventory. This accounts for about 43.2% of the resort's 6,7 million total points. At the end of February 2021, Disney still had about 1 million declared but unsold points at its disposal. Given the current rate of Riviera sales, it may be several months before Disney will need to declare more inventory for the resort.
The sales data includes all 11 DVC resorts at Walt Disney World, as well as Disney's Vero Beach Resort, and Disney's Hilton Head Island Resort. Point sales data is not available for the Villas at Disney's Grand Californian Hotel. The data is compiled from deeds filed by Disney Vacation Development and recorded with the Orange County (FL) Comptroller, the Indian River County (FL) Clerk of Court, and the Beaufort County (SC) Register of Deeds. Thanks to Chris for assisting in the compilation of the sales data.
---
Wil Lovato is a contributor to DVCNews.com and has been a Disney Vacation Club owner since 2009. His DVC Home Resorts include Copper Creek Villas, Bay Lake Tower, Animal Kingdom Villas, and Aulani. He can be found posting on many Disney discussion forums under the username of "wdrl."