Direct Sales Continue to Move Upward in September 2020
Since hitting an all-time low of 9,540 points in June 2020, direct sales of Disney Vacation Club points have continued to improve each subsequent month.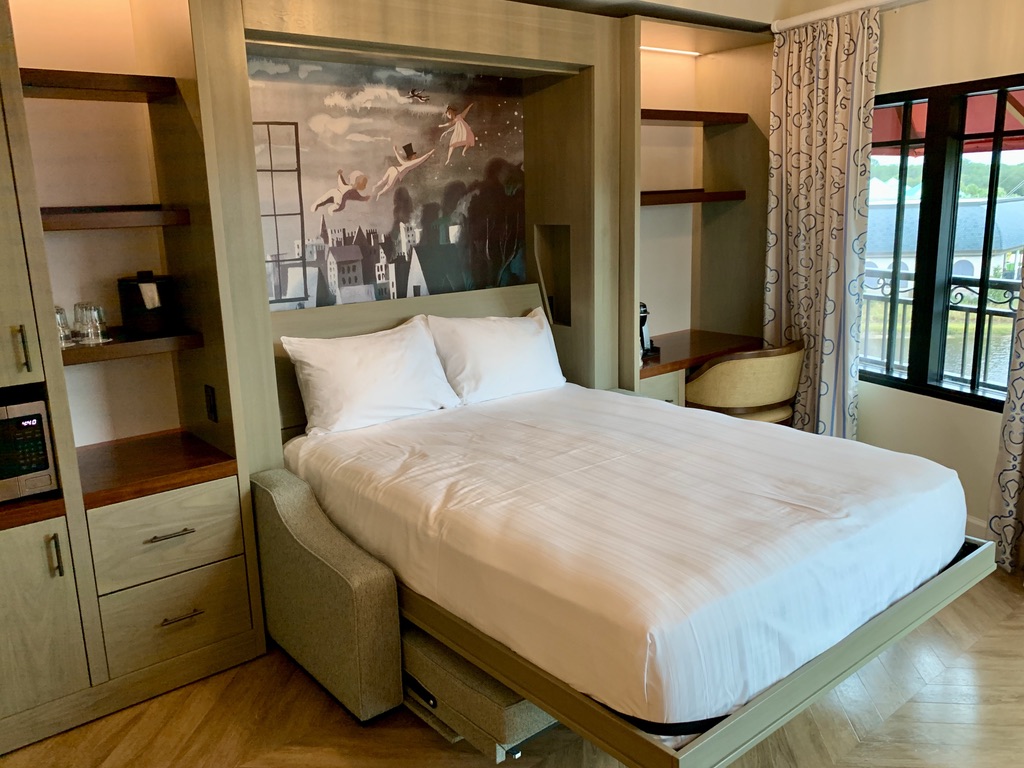 In September 2020, 109,916 points were sold for the 11 Disney Vacation Club resorts at Walt Disney World, marking the first time since the COVID-19 pandemic started in March that monthly sales exceeded the 100,000 point mark. Almost as many points were sold in September then in the previous three months combined.

Although DVC sales are improving, they are still a far cry from the sales figures in the pre-pandemic era. We have been tracking sales since July 2010 and monthly sales before the pandemic averaged 173,215 points. September's sales total of 109,916 points places it only 110th out of the last 123 months.
Disney's Riviera Resort — In September 2020, 66,013 points were sold for Disney's Riviera Resort. It has sold 1,546,075 points, about 22.9% of the resort's 6.7 million total points.
Three Fixed Week deeds were sold for Riviera in September, bringing to 37 the total number of such deeds sold to date. These deeds only account for about 0.6% of the points sold for Riviera.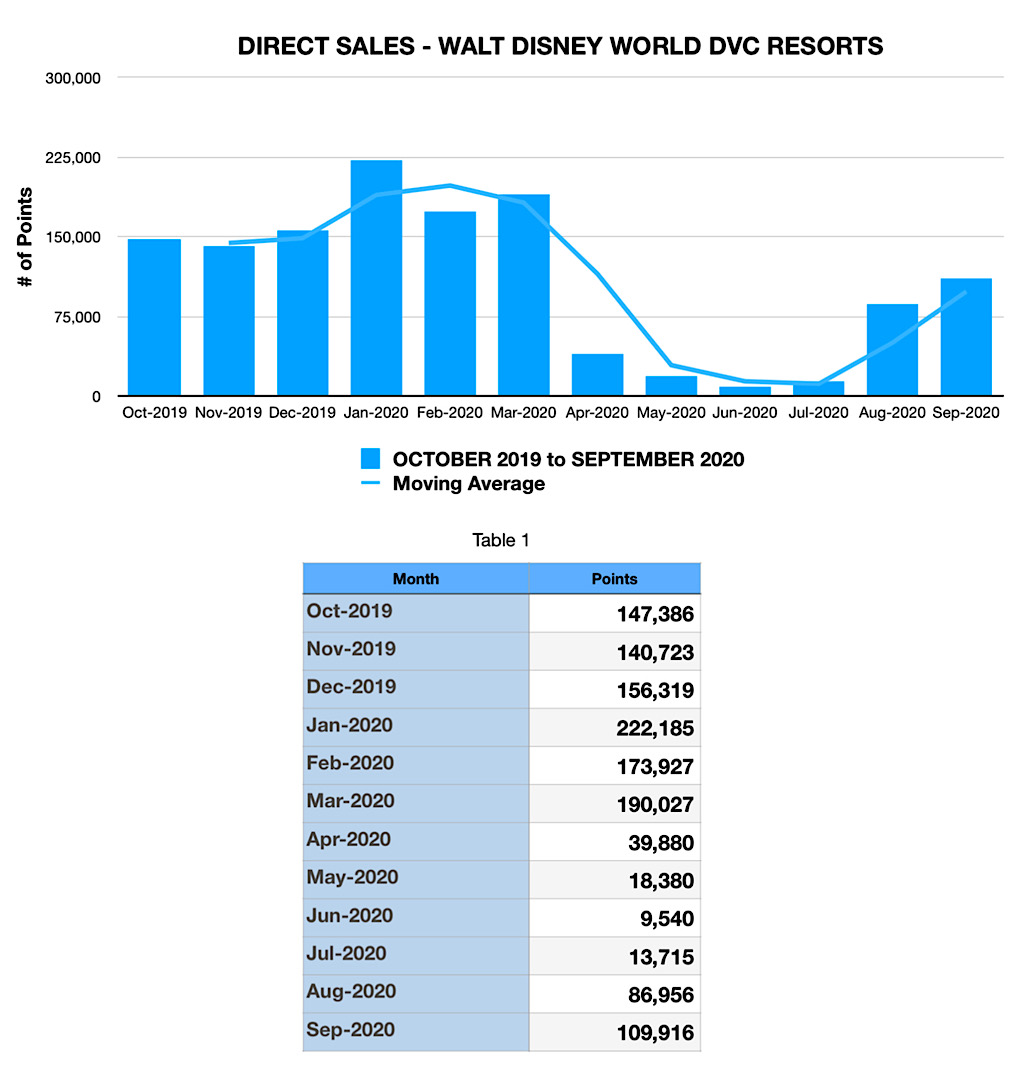 It is nearly impossible to project when Riviera may sell out. Since sales began, the resort has averaged 85,967 points in monthly sales. At that rate, it would take Riviera about 59 months, or until Summer 2025, before it sells out. However, it is difficult to guess what DVC sales will be like over the near term, much less five years from now.
Disney has declared 123 of Riviera's 341 vacation homes for the DVC inventory. The 123 vacation homes account for 2,448,318, or 36.3%, of the resort's total points. Disney still has about 4.3 million undeclared Riviera points at its disposal. In addition, there are about 902,000 Riviera points that are declared for members to use but have not yet been sold to the public.
The sales data includes all 11 DVC resorts at Walt Disney World, as well as Disney's Vero Beach Resort, and Disney's Hilton Head Island Resort. Point sales data is not available for the Villas at Disney's Grand Californian Hotel. The data is compiled from deeds filed by Disney Vacation Development and recorded with the Orange County (FL) Comptroller, the Indian River County (FL) Clerk of Court, and the Beaufort County (SC) Register of Deeds.
---
Wil Lovato is a contributor to DVCNews.com and has been a Disney Vacation Club owner since 2009. His DVC Home Resorts include Copper Creek Villas, Bay Lake Tower, Animal Kingdom Villas, and Aulani. He can be found posting on many Disney discussion forums under the username of "wdrl."