March 2020: The Beginning of a New Era in Direct Sales
Disney's Riviera Resort was poised to deliver its best single-month sales since being added to the Disney Vacation Club program. Then things went sideways.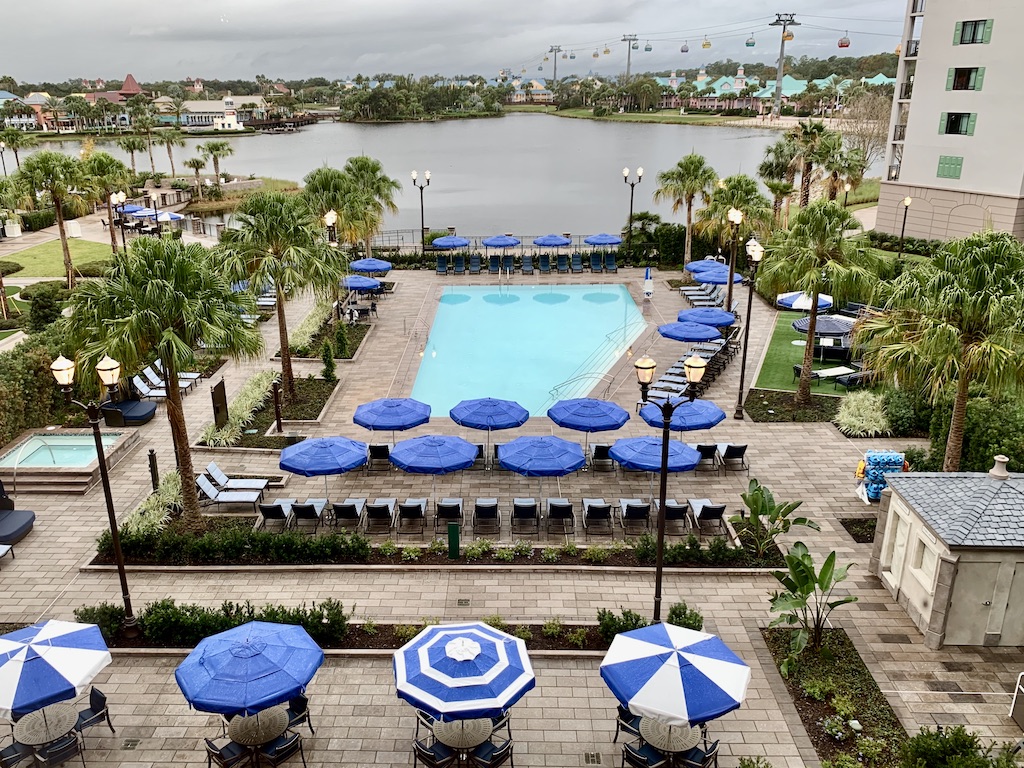 March 2020 started out like any other month. Walt Disney World and Disneyland were open and the Disney Vacation Club resorts were filled with guests. Disney was recording some very strong DVC point sales. Through March 11, Disney's Riviera Resort was on pace to sell over 185,000 points for the month, which would have been its best month ever.
Then, everything changed. By the third week of March, the Disney Parks were closed and the resorts were shuttered. Much of the United States was advised to shelter in place, many nonessential businesses were on hold. Since there were deeds in the pipeline that had been purchased several weeks before, DVC sales did not stop completely. However, the pipeline is beginning to clear of deeds. By the last four days of March, Riviera's sales slowed considerably. Based on sales recorded over those last four days, the pace of sales for the Riviera had slowed from 185,000 points a month to only 78,000 points in a normal month's time.

Because of its very strong start, March 2020 sales ended up being better than average. For the month, 190,027 points were sold for the 11 DVC resorts at Walt Disney World, which was 15.0% higher than March 2019. It was also 5.2% higher than what Disney has averaged in the calendar month of March over the last 10 years.
Disney's Riviera Resort — March 2020 saw 153,416 points sold for Riviera, DVC's newest resort. It was the second best month in sales in its brief 12-month history and the fifth consecutive month that Riviera's sales topped the 100,000-point mark.
Riviera has sold 1,372,002 points, about 20.4% of the resort's 6.7 million total points. If it were to maintain its current sales average of 114,399 points a month, it would take about 48 months before it would be completely sold out.
In March 2020, Disney reacquired another Riviera deed, bring to two the number of Riviera deeds it has reacquired. As with the first deed it reacquired, the exact reason why it took back the 600-point deed cannot be discerned from the documents filed with the Orange County Comptroller, but it does not appear to be part of a foreclosure action. Based on the amount of the Deed Document Tax, Disney reacquired the deed for $100.
Three more Fixed Week deeds were sold for Disney's Riviera Resort in February, bringing to 32 the number of Fixed Week deeds sold for the resort. The 32 deeds account for only 8,449 points, about 0.6% of the points sold so far for Riviera.
Disney has declared 97 of Riviera's 341 vacation homes for the DVC inventory. The declared inventory consists of 1,930,114 points, which is about 29.0% of the resort's total points. At the end of March Disney had about 558,000 Riviera points that were declared but not yet sold to the general public. In addition, Disney has about 4.8 million Riviera points that it has not declared.
The sales data includes all 11 DVC resorts at Walt Disney World, as well as Disney's Vero Beach Resort, Disney's Hilton Head Island Resort, and Aulani, Disney Vacation Club Villas. Point sales data is not available for the Villas at Disney's Grand Californian Hotel. The data is compiled from deeds filed by Disney Vacation Development and recorded with the Orange County (FL) Comptroller, the Indian River County (FL) Clerk of Court, and the Beaufort County (SC) Register of Deeds.
---
Wil Lovato is a contributor to DVCNews.com and has been a Disney Vacation Club owner since 2009. His DVC Home Resorts include Copper Creek Villas, Bay Lake Tower, Animal Kingdom Villas, and Aulani. He can be found posting on many Disney discussion forums under the username of "wdrl."