Direct Sales Data for February 2020
Disney Vacation Club direct sales are sure to plunge in March 2020 due to the impact of COVID-19. But February numbers stacked-up very favorably compared to the year prior.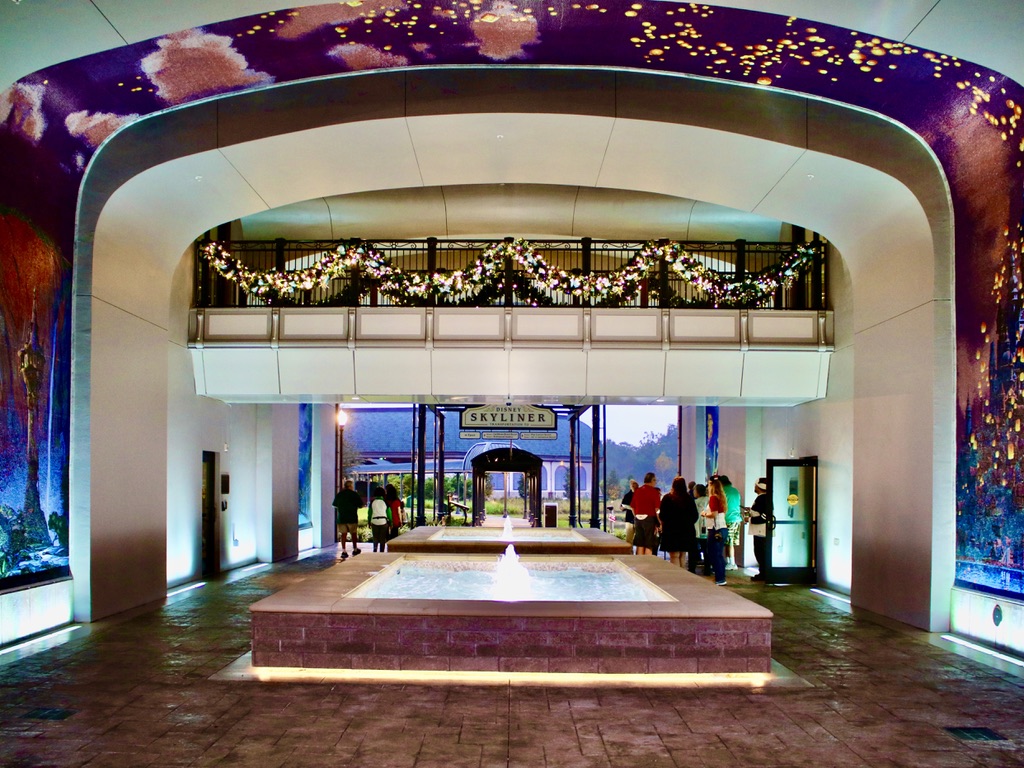 Disney's Riviera Resort
Not surprisingly, direct sales of Disney Vacation Club points in February 2020 took a step back from the strong numbers posted in January. The 11 DVC resorts at Walt Disney World recorded 173,927 points sold in February, 21.7% less than the previous month.

Although the number of points sold declined in February 2020, sales for the month were only 534 points (0.3%) less than what was sold in February 2019. In addition, February 2020's 174,927 points is about 5.4% higher than the 165,059 points that sales have averaged in February over the last 10 years.
Disney's Riviera Resort — With 139,205 points sold In February 2020, Disney's Riviera Resort posted its second best month for sales in its brief history. It is the fourth consecutive month that Riviera has sold over 100,000 points.
Riviera has sold 1,219,186 points, about 18.1% of the resort's 6.7 million total points. If it were to maintain its current sales average of 110,852 points a month, it would take about 49 months before it would be completely sold out.
Disney reacquired its first Riviera deed in February. The reason why Disney took back the 185-point deed cannot be discerned from the documents filed with the Orange County Comptroller, but it does not appear to be part of a foreclosure action. The deed was originally sold in September 2019 for $188 per point, excluding any discounts. According to the amount of the Deed Document Tax, Disney reacquired it for $40 per point.
Two more Fixed Week deeds were sold for Riviera in February, bringing to 29 the number of Fixed Week deeds sold for the resort. The 29 deeds are broken out as follows:
15 Standard View Studios
9 Preferred View Studios
1 Standard View One-Bedroom
1 Standard View Two-Bedroom
2 Preferred View Two-Bedrooms
1 Grand Villa
Disney has declared 97 of Riviera's 341 vacation homes for the DVC inventory. The declared inventory consists of 1,930,114 points, which is about 29.0% of the resort's total points. At the end of February Disney had about 710,000 Riviera points that were declared but not yet sold to the general public.
The sales data includes all 11 DVC resorts at Walt Disney World, as well as Disney's Vero Beach Resort, Disney's Hilton Head Island Resort, and Aulani, Disney Vacation Club Villas. Point sales data is not available for the Villas at Disney's Grand Californian Hotel. The data is compiled from deeds filed by Disney Vacation Development and recorded with the Orange County (FL) Comptroller, the Indian River County (FL) Clerk of Court, and the Beaufort County (SC) Register of Deeds.
---
Wil Lovato is a contributor to DVCNews.com and has been a Disney Vacation Club owner since 2009. His DVC Home Resorts include Copper Creek Villas, Bay Lake Tower, Animal Kingdom Villas, and Aulani. He can be found posting on many Disney discussion forums under the username of "wdrl."