Riviera Propels DVC to Best December Sales in 8 Years
With help from the newest Disney Vacation Club resort, direct sales in December 2019 posted its best monthly performance since August 2019 and highest December total since 2011.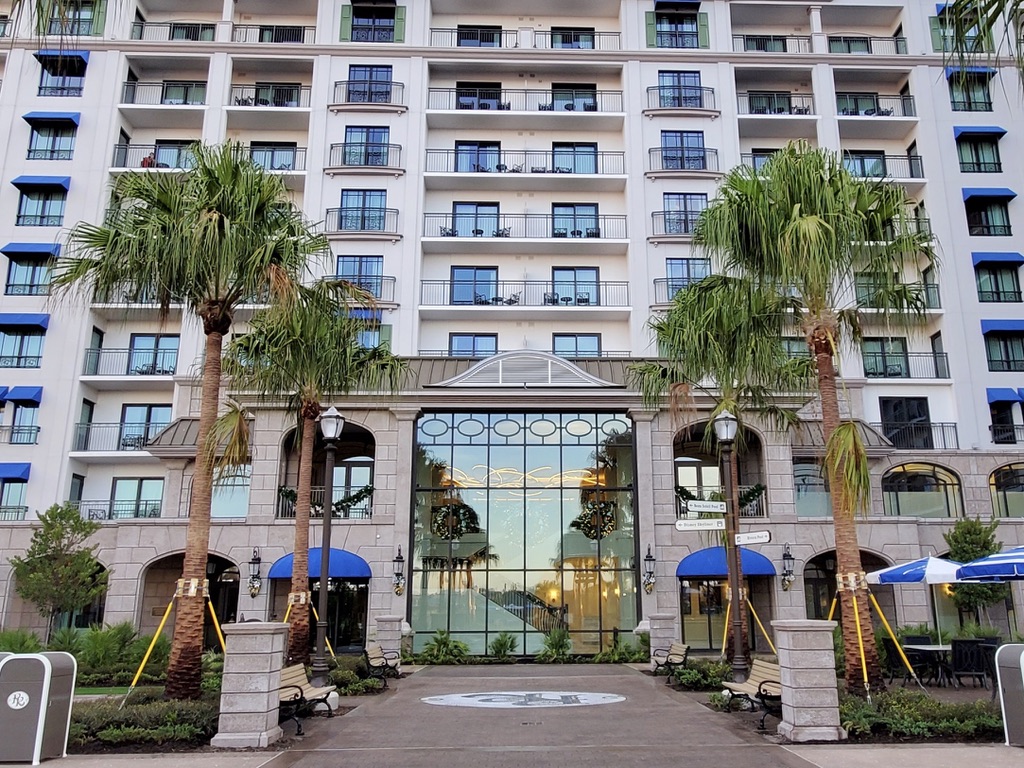 Including the 121,869 points sold for Disney's Riviera Resort, Disney sold 156,319 points for the 11 DVC resorts at Walt Disney World. This is an 11.0% improvement over the sales figures for December 2018. It is also the highest total points sold in the month of December since 192,299 points were sold in 2011, led by the combination of Disney's Saratoga Springs Resort & Spa and Disney's Animal Kingdom Villas.
For the year, 2,255,095 DVC points were sold for the Walt Disney World resorts, an increase of 4.3% over the 2,161,690 points sold in 2018. 2019 marked the greatest total number of points sold in a year since 2,445,187 points were sold in 2011.
Disney's Riviera Resort — Riviera Resort, which welcomed its first guest on December 16, 2019, sold 121,869 points in December 2019, easily surpassing its previous monthly high of 114,091 points from June 2019.
During its nine months of active sales, Disney has sold 5,749 Riviera deeds containing 898,877 DVC points, which is 13.3% of the resort's 6.7 million points. By comparison, Disney's Polynesian Villas & Bungalows sold 702,639 points and Copper Creek Villas & Cabins at Disney's Wilderness Lodge sold 513,225 points during their comparable startup periods. The Villas at Disney's Grand Floridian Resort & Spa is the leader in this category with 968,480 points sold during its first nine months.

In December 2019, two Fixed Week deeds were sold for Riviera, bringing to 25 the number of Fixed Week deeds sold for the resort. The 25 deeds account for only 0.68% of Riviera points sold so far.
Disney has declared 98 of Riviera's 341 vacation homes for the DVC inventory. The declared inventory consists of 1,930,042 points, which is about 28.6% of the resort's total points. This means that DVC members can book about 28.6% of the resort using points while the remainder of the resort is under the control of Disney.
The sales data includes all 11 DVC resorts at Walt Disney World, as well as Disney's Vero Beach Resort, Disney's Hilton Head Island Resort, and Aulani, Disney Vacation Clubs Villas. Point sales data is not available for the Villas at Disney's Grand California Hotel. The data is compiled from deeds filed by Disney Vacation Development and recorded with the Orange County (FL) Comptroller, the Indian River County (FL) Clerk of Court, and the Beaufort County (SC) Register of Deeds.
For a recap of Disney Vacation Club direct sales over the past decade, be sure to check out Direct Sales: 2010 Decade Recap.
---
Wil Lovato is a contributor to DVCNews.com and has been a Disney Vacation Club owner since 2009. His DVC Home Resorts include Copper Creek Villas, Bay Lake Tower, Animal Kingdom Villas, and Aulani. He can be found posting on many Disney discussion forums under the username of "wdrl."