DVC Sales Slow as Riviera Opening Approaches
Disney Vacation Club sales continued to lag in the extended lead-up to the opening of Disney's Riviera Resort.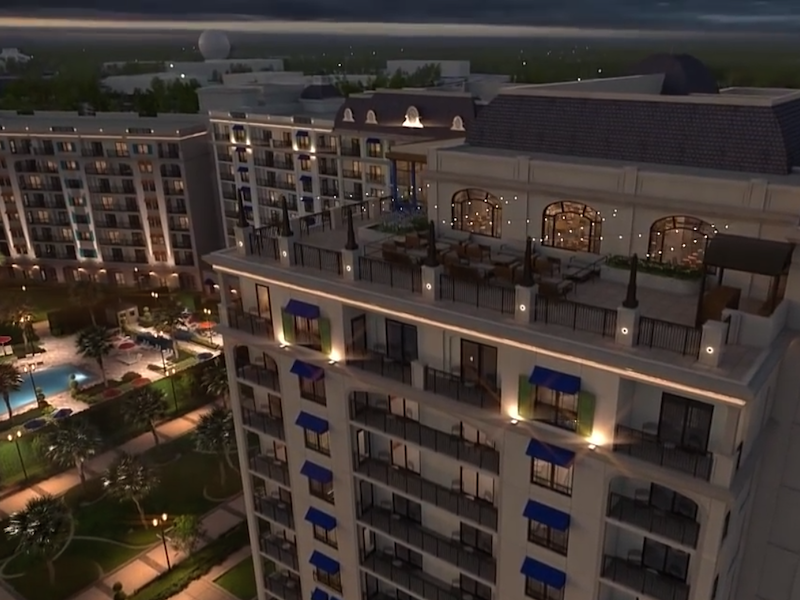 For the third month in a row, direct sales for the 11 Disney Vacation Club resorts at Walt Disney World experienced a double digit drop compared to the previous month's sales. In September 2019, 147,996 DVC points were sold, a 14.2% decline from sales for August.
September '19 sales also trailed totals for the same period a year ago, but by a smaller margin. In September 2018, Disney Vacation Club recorded sales of 156,935 points, reflecting a 6% drop in year-to-year numbers for the month.

Despite the recent drop, sales over a longer period still appear strong. Direct sales have averaged 189,634 points over the last 12 months, which is the best 12-month period ending in September since 2012 when DVC sales averaged 197,055 points.
Depressed sales in September are not unusual: Since 2010, September ranks as the third slowest calendar month for DVC direct sales. However the long lead time between the start of Riviera sales and the resort's opening may contribute to lagging interest. Back in 2017, DVC began selling points for Copper Creek Villas and Cabins in March, just 4.5 months prior to its July 17 grand opening. Riviera sales began in March 2019, about 9 months prior to its anticipated debut on December 16. The inability of prospective members to tour the resort grounds and facilities adds additional hurdles to the sales process.
Additionally, Disney has diverted some resources to process more than 6,600 extension documents for Disney's Old Key West Resort. These filings alone represent what Disney would normally process in a four month period. Processing this large workload may have taken priority over the normal handling of deeds in September.
Disney's Riviera Resort — In September 2019, Disney sold 92,385 points for Riviera, which is scheduled to open on December 16, 2019. Since sales began for the resort, 577,144 points have been sold, about 8.6% of its 6.7 million total points.
In July, Disney began offering the same sales incentives for Fixed Week deeds as it does for traditional point deeds. At first, the change did not seem to spur Fixed Week sales. But in September five Fixed Week deeds were sold for Riviera. Disney has now sold 17 Fixed Week deeds for the resort, of which 14 are for the last five weeks in the calendar year.
Disney has declared 69 vacation homes for Riviera's DVC inventory. In terms of points, the declared inventory accounts for about 19.5% of Riviera's total points. Since Disney still has about 735,000 declared-but-unsold points to sell, it may be another three or four months before another declaration is made for Riviera.
The sales data includes all 11 DVC resorts at Walt Disney World, as well as Disney's Vero Beach Resort, Disney's Hilton Head Island Resort, and Aulani, Disney Vacation Club Villas. Point sales data is not available for the Villas at Disney's Grand Californian Hotel. The data is compiled from deeds filed by Disney Vacation Development and recorded with the Orange County (FL) Comptroller, the Indian River County (FL) Clerk of Court, and the Beaufort County (SC) Register of Deeds.
---
Wil Lovato is a contributor to DVCNews.com and has been a Disney Vacation Club owner since 2009. His DVC Home Resorts include Bay Lake Tower, Animal Kingdom Villas, and Aulani. He can be found posting on many Disney discussion forums under the username of "wdrl."