Direct Sales Report for July 2019
July 2019 direct sales of Disney Vacation Club points continue to impress with numbers that exceed both July 2018 sales and the most recent 12-month average.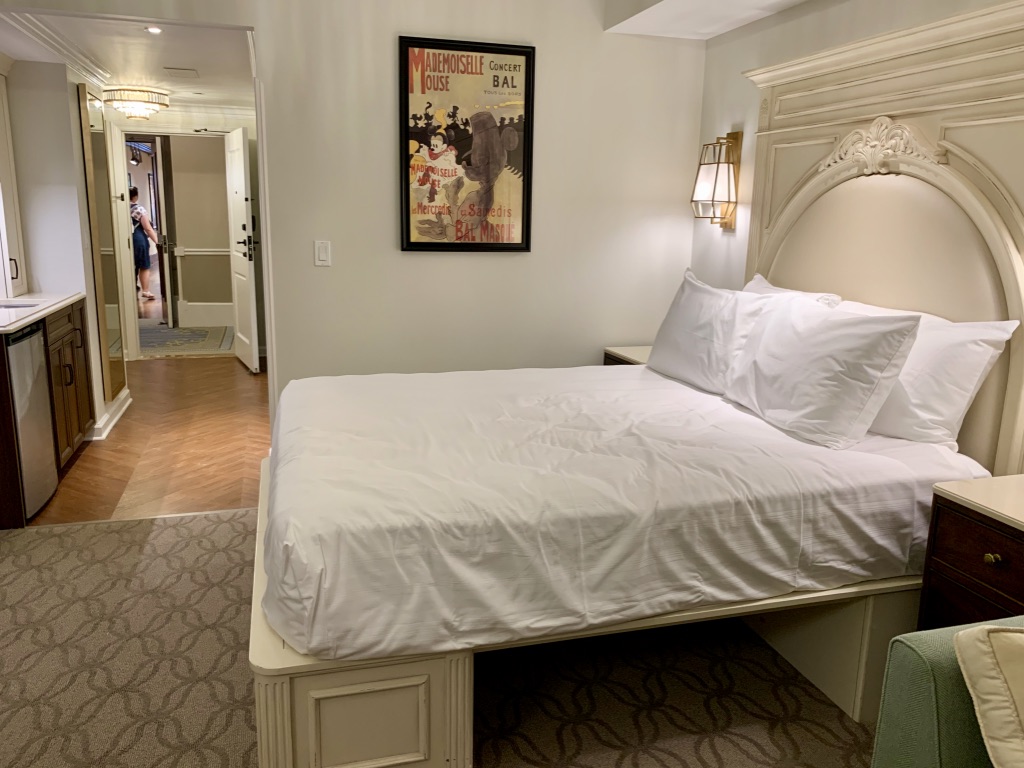 With sales for Copper Creek Villas & Cabins at Disney's Wilderness Lodge winding down, Disney sold 198,840 Disney Vacation Club points in July 2019 for the 11 DVC resorts located at Walt Disney World. While the number represents a drop of 14.0% compared to the previous month, it is 7.3% above the 185,323 points that direct sales have averaged over the last 12 months.

Year-over-year, July 2019 sales were up 38% over the 124,736 points sold in July 2018 and 11.8% over the July 2017 volume of 177,759 points.
Through the first seven months of 2019, Disney has sold 1,490,092 points for the Walt Disney World DVC resorts, which is an 8.5% increase over the first seven months of 2018. It is also the best 7-month start to a new year since 1,505,135 points were sold in 2012 when Disney's Animal Kingdom Villas and Disney's Saratoga Springs Resort & Spa were leading the DVC sales efforts.
Disney's Riviera Resort — In July 2019, Disney sold 108,675 points for Riviera, which is scheduled to open on December 16, 2019. This is a drop of 4.7% compared to the previous month.
Riviera has sold 380,000 points, about 5.6% of its 6.7 million total points and about 28.9% of the 1.3 million points that have been declared for the Disney Vacation Club inventory. At the current rate of sales it might be another six months before Disney has to declare more Residential Units for the DVC inventory.
Disney recently changed its policy and is now offering sales incentives for Fixed Week deeds. It will be interesting to track future sales see an increase in such deeds being purchased at the Riviera.
To date, Fixed Week deeds have not been in much demand. Of the 2,382 deeds sold so far for the Riviera, only 12 have been Fixed Week deeds. These deeds only account for 3,625 points, slightly less than 1.0% of the points sold.
At 159.6 points per deed, Riviera is averaging more points per deed than its recent predecessors. Copper Creek Villas & Cabins averaged 147.8 points per deed during its active marketing period, while the Villas at Disney's Grand Floridian Resort averaged only 141.7 points. Disney's Polynesian Villas & Bungalows trailed its sister resorts, averaging only 132.6 points per deed.
Copper Creek Villas & Cabins at Disney's Wilderness Lodge — Despite being "sold out", Disney continues to sell a significant number of deeds for Copper Creek. In July 2019, 52,837 points were sold bringing to 3,018,252 the number of points sold for the resort.
Copper Creek is no longer be the focus of Disney's marketing efforts and the base price was increased to $210 per point back in June. Nevertheless, sales incentives are still being offered to those interested in buying points at Copper Creek. This is somewhat unusual because in the past Disney stopped offering any discounts or incentives once it classified a resort as being "sold out."
Even with the incentives, a 185-point contract at Copper Creek currently retails for over $199 per point. Riviera is priced at $188 per point with a "free points" offer.
One Fixed Week deed was sold for Copper Creek in July, bringing to 27 the number of such deeds sold for the resort. The 27 Fixed Week deeds account for only 0.1% of Copper Creek's total deeds and only 0.15% of its total points.
The sales data includes all 11 DVC resorts at Walt Disney World, as well as Disney's Vero Beach Resort, Disney's Hilton Head Island Resort, and Aulani, Disney Vacation Club Villas. Point sales data is not available for the Villas at Disney's Grand Californian Hotel. The data is compiled from deeds filed by Disney Vacation Development and recorded with the Orange County (FL) Comptroller, the Indian River County (FL) Clerk of Court, and the Beaufort County (SC) Register of Deeds.
---
Wil Lovato is a contributor to DVCNews.com and has been a Disney Vacation Club owner since 2009. His DVC Home Resorts include Bay Lake Tower, Animal Kingdom Villas, and Aulani. He can be found posting on many Disney discussion forums under the username of "wdrl."