New Color Scheme for Friendship Boats
The boats which provide service to most resorts in the EPCOT are receiving a paint job with a new color scheme.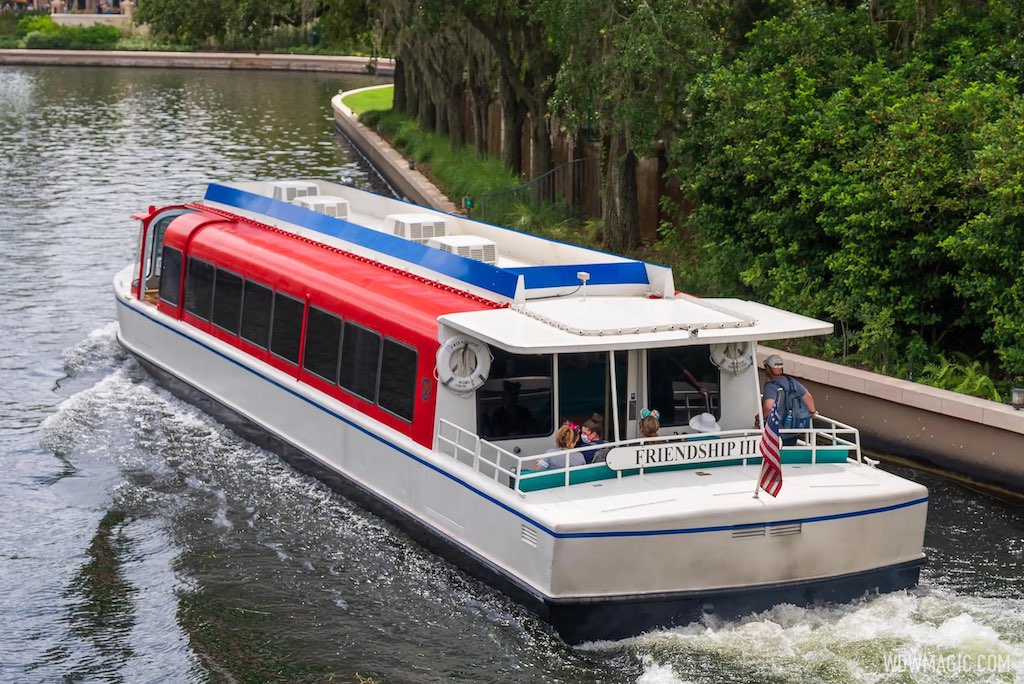 (Photo credit WDWMagic)
One of Disney's Friendship boats is now sporting an updated look. The image above and others at WDWMagic.com shows the Friendship III with a bright blue and red color scheme. Other boats in the Friendship fleet are still decked-out in pastel shades of blue, pink and yellow.
The boats provide service which connects five Walt Disney World resorts to both EPCOT and Disney's Hollywood Studios. Those resorts include two Disney Vacation Club destinations: Disney's BoardWalk Villas and Disney's Beach Club Villas. Others conencted resorts are Disney's Yacht Club Resort and the Walt Disney World Swan and Dolphin Resorts.
For additional photos, visit WDWMagic.com.