The clown facade has been permanently removed from the main pool at Disney's BoardWalk Inn & Villas and its replacement identified.

(Updated12/15 to include first look from Walt Disney Imagineering)
During the 2020 Condominium Association Meeting last week, Disney Vacation Club reps identified changes planned for the resort's main pool. According to Mahmud Dhanani, VP of Resorts for Walt Disney World, the new pool slide exit facade will feature "Mickey Mouse and friends." The image below represents the pool status as of December 14, 2020.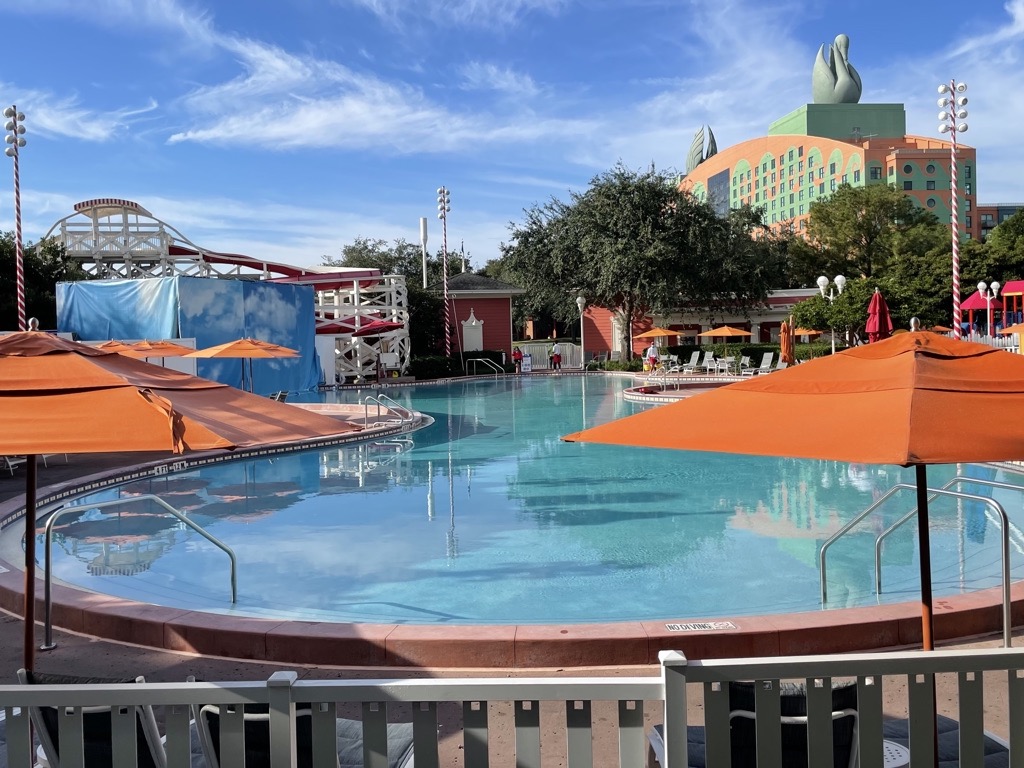 The previous design, pictured below, saw guests exiting the slide via the mouth of an enormous clown. While the imagery fit with the whimsical nature of the resort, it had proven to be unpopular with many guests over the years.
On December 15, Walt Disney Imagineering posted to Instagram the image at the top of this page, giving us our first look behind-the-scenes of the renovation. The accompanying caption reads:
"Oh boy! Here's a sneak peek of our Disney Imagineers installing the new graphic design on the Keister Coaster slide at Disney's BoardWalk Resort at @WaltDisneyWorld. When the slide reopens soon, guests will have the chance to see Mickey Mouse and his pals clowning around as they splash down into Luna Park Pool."
Oddly, the name of the slide is spelled "Kiester" in the image, while the caption reads "Keister."
The Luna Park pool slide originally closed for maintenance back in early October. It is expected to reopen before the end of the year.
BLOG COMMENTS POWERED BY DISQUS