More Background on Riviera's European Influences
Continuing to address the perception that Disney's Riviera Resort is just another generic hotel, the Disney Parks Blog provides new insights on the European flair utilized throughout the property.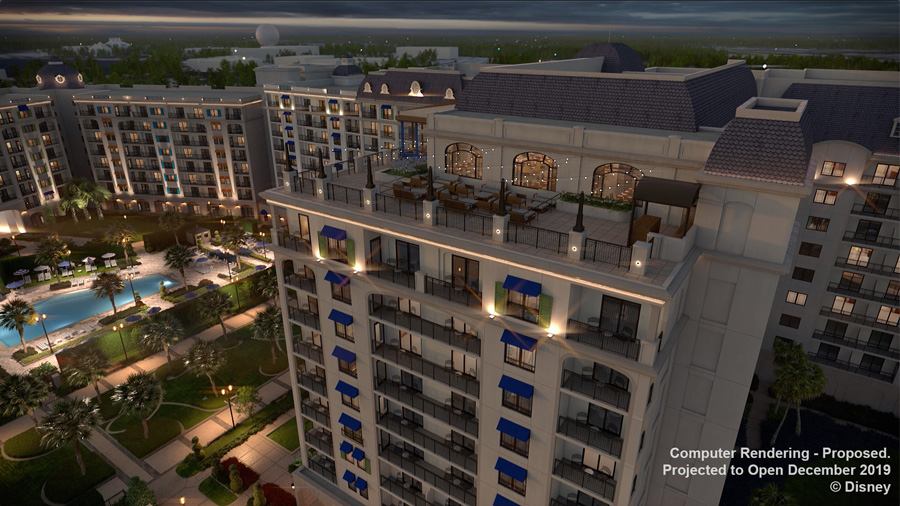 As with all Walt Disney World resorts, Disney's Riviera Resort was designed with a unique theme, meant to evoke a unique location and/or time period not traditionally found in central Florida. This particularly property, the fifteenth Disney Vacation Club timeshare resort, draws its infulences from early 20th century hotels along the Mediterranean coast.
Stucco facades, decorative metalwork, awnings and French mansard roofs are among the features utilized to highlight the building's theme. Individual wings of the resort vary in height from 8 to 10 floors, reflecting a signature European design element of a resort which started with one central building and added additonal wings over time.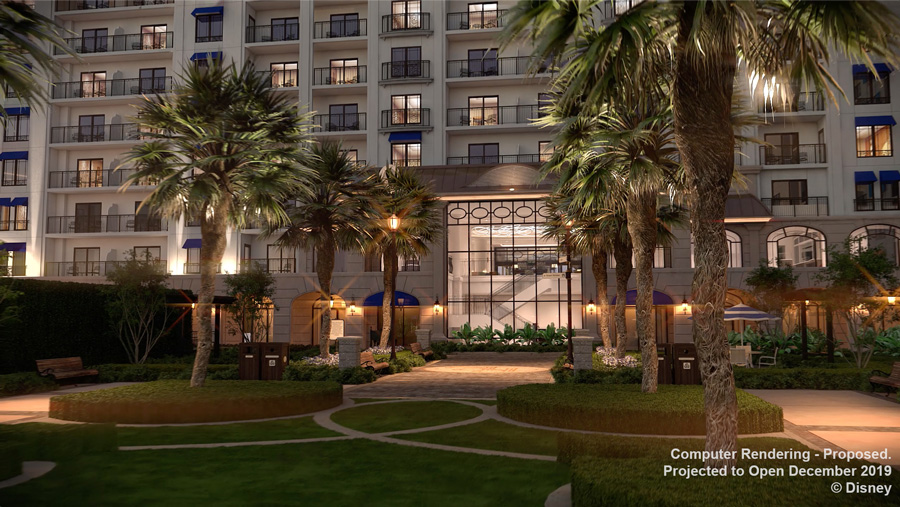 Per the Disney Parks Blog:
"Porticos, towers and terraces, as well as a unique, coastal-inspired color palette, will give each resort wing an exterior style all its own – a visual representation of the changes in design styles that influenced regional resorts throughout the century."
Windows throughout the resort will vary in size and style, with many framed by a variety of shutter designs. Mickey Mouse and Minnie Mouse will even make an appearance, incorporated in decorative railings around Riviera.
Points for Disney's Riviera Resort are currently available for sale thru Disney Vacation Club. The resort is scheduled to open on December 16, 2019.