Inside look at 2016 DVC Beach Bash
"When the ice cream cart was wheeled out, it was like 'The Hunger Games' with people grabbing Mickey Bars by the handful!" --Beach Bash attendee
{multithumb thumb_width=600 thumb_height=400 thumb_proportions=bestfit}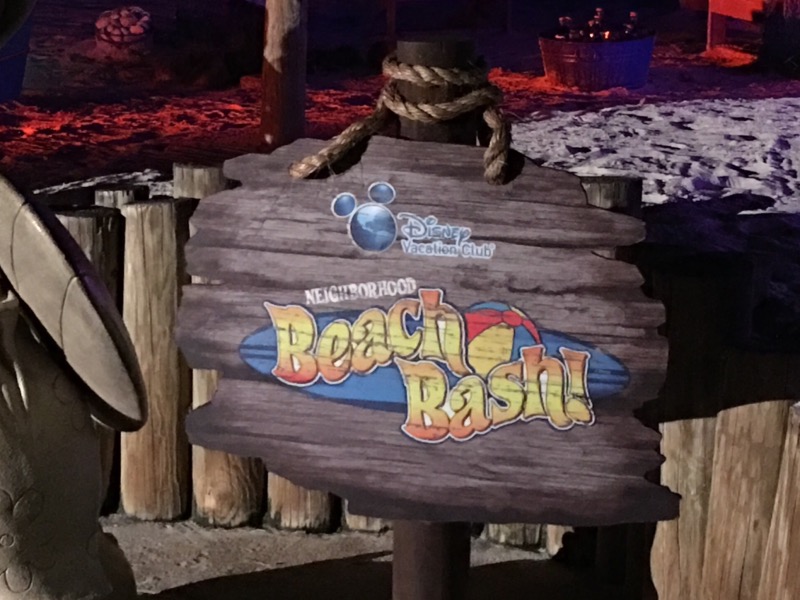 Everyone knows the old saying about the importance of first impressions. Well, it's a good thing I took some time to fully judge the Disney Vacation Club Beach Bash event because most of my initial concerns were ultimately alleviated.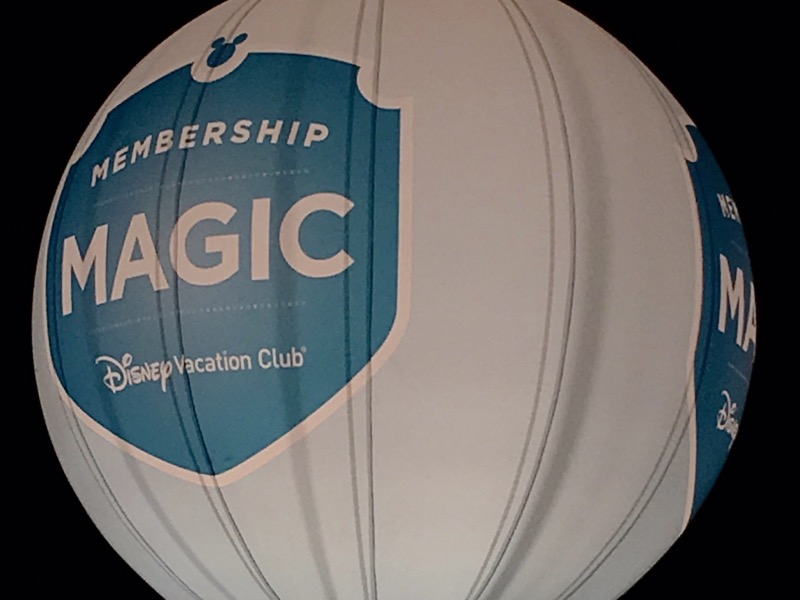 This is the second year DVC has hosted these after-hours events at Disney waterparks--in 2015 at Disney's Blizzard Beach, now Disney's Typhoon Lagoon--but my own first opportunity to attend.
Upon arrival, crowds were a bit larger than anticipated. The park opened to attendees at 8:30pm with the festivities beginning at 9:30. By our 9:30 arrival, chairs and loungers with easy access to the park's signature wave pool had all been claimed and hundreds of members were already enjoying the park.
We made our way over toward Typhoon Tilly's and Shark Reef (closed during the event) and were able to locate some vacant, out-of-the-way seating.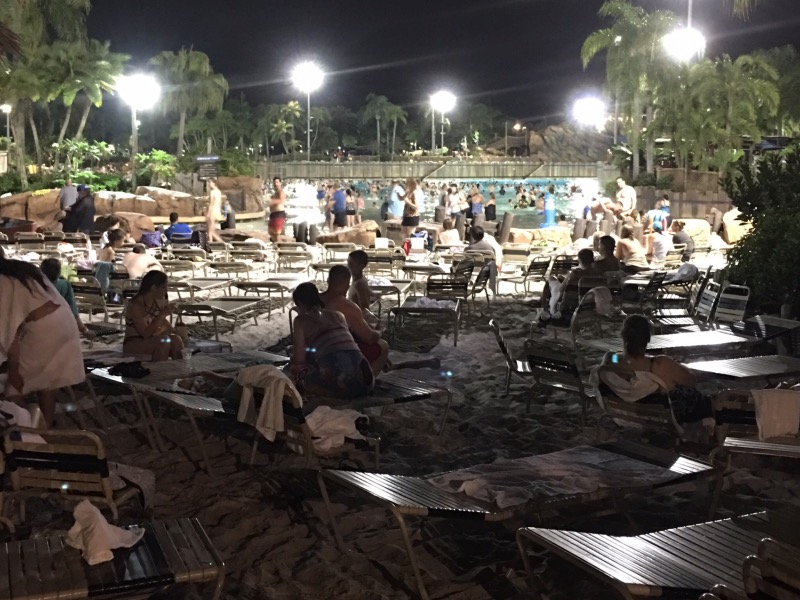 Some guests--locals who are familiar with attendance at Typhoon Lagoon--observed that the event may have been disappointing to those expecting uber low crowds. They had experienced much shorter waits for the raft rides and slides during normal park operating hours.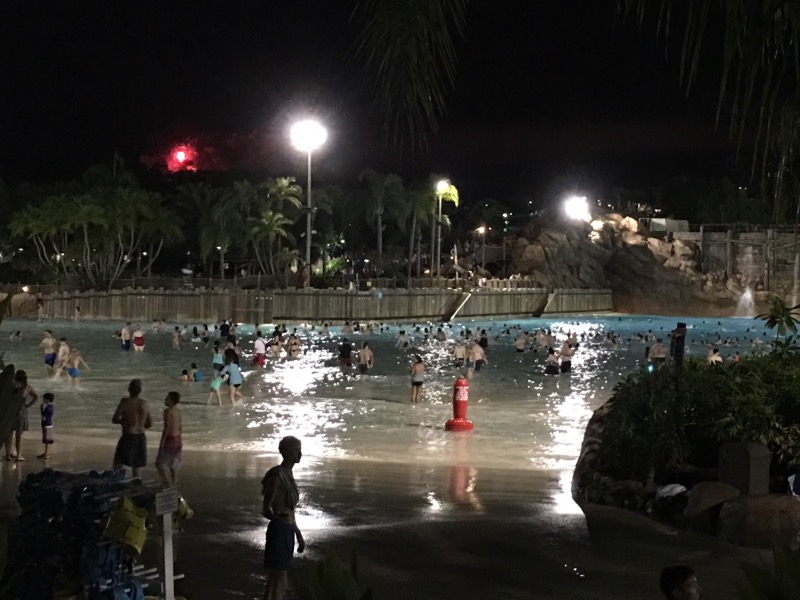 Nevertheless, there was ample opportunity for guests to stretch out and enjoy the park without peak summer crowds and--more importantly--the oppressive summer sun and humidity.
The Lazy River was very popular with guests, but after waiting a minute or two an empty tube was sure to float by.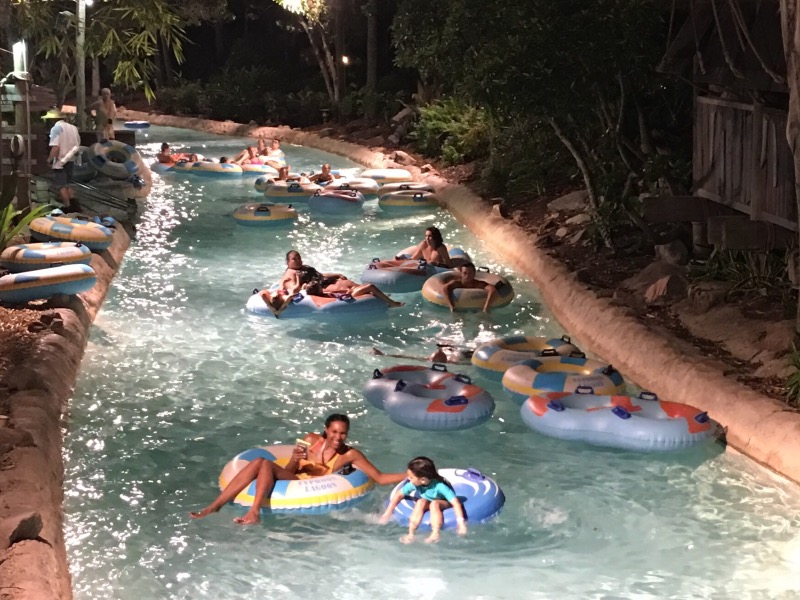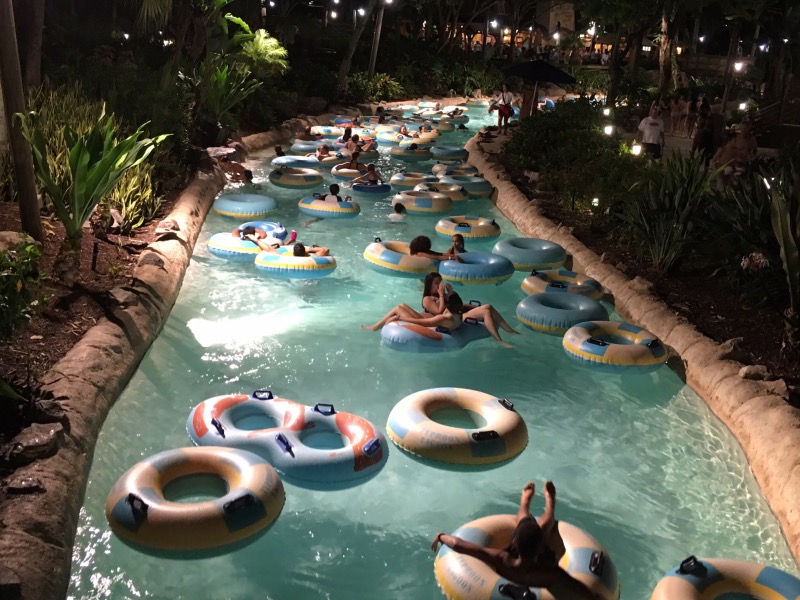 Mickey Mouse and Minnie Mouse were available for guest photographs. In another location, Goofy and Donald Duck were also posing in their beach garb.
Demand for character photos dropped-off dramatically as the event wore on and guests departed. Near the start of the Beach Bash, lines were long with 50 or more guests waiting to have their picture taken. By 11:30, Mickey and Minnie were often left to entertain themselves in between the trickle of visitors.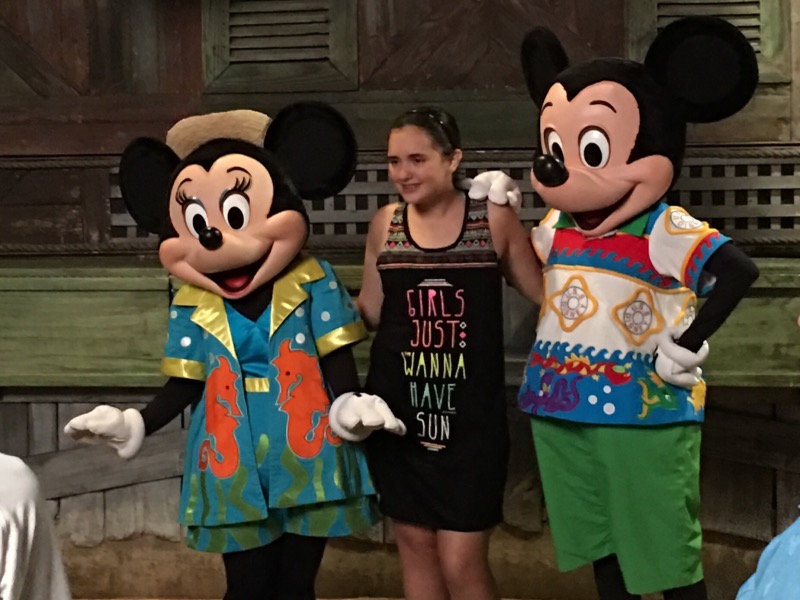 Aside from crowds, another personal concern related to snack availability. Early on lines were long and guests were surprsingly aggressive, grabbing handfuls of cookies, ice cream bars and potato chip bags.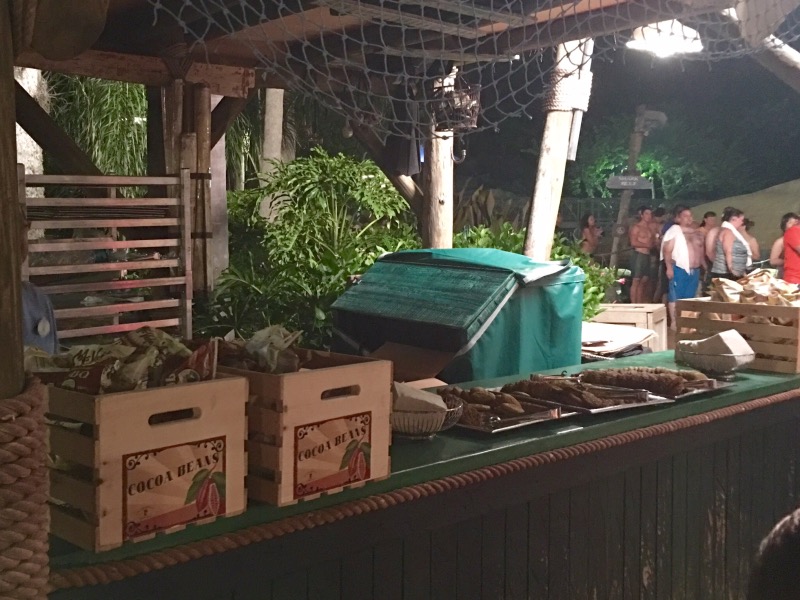 But there were no limits placed on how many snacks guests could take, and Cast Members continued to re-stock throughout the evening.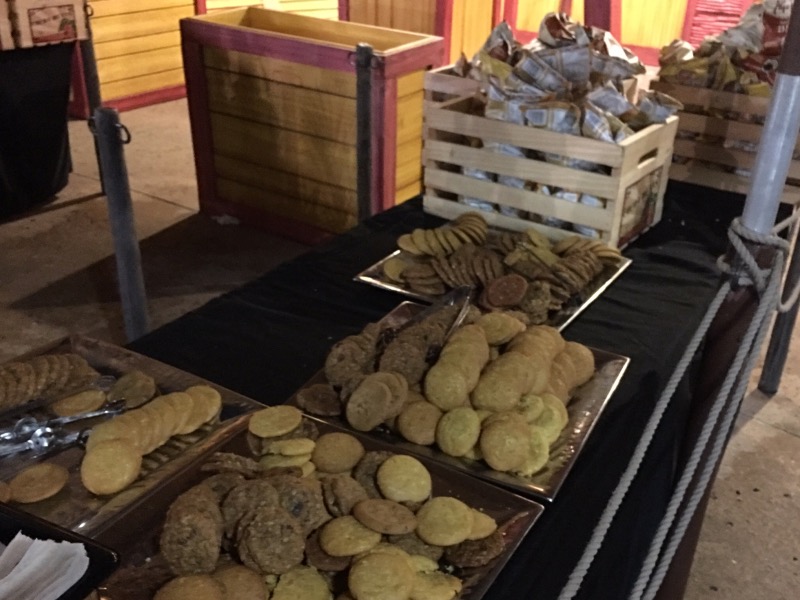 The snack distribution station over by Leaning Palms appeared to be a bit more lightly-utilized than others in the park.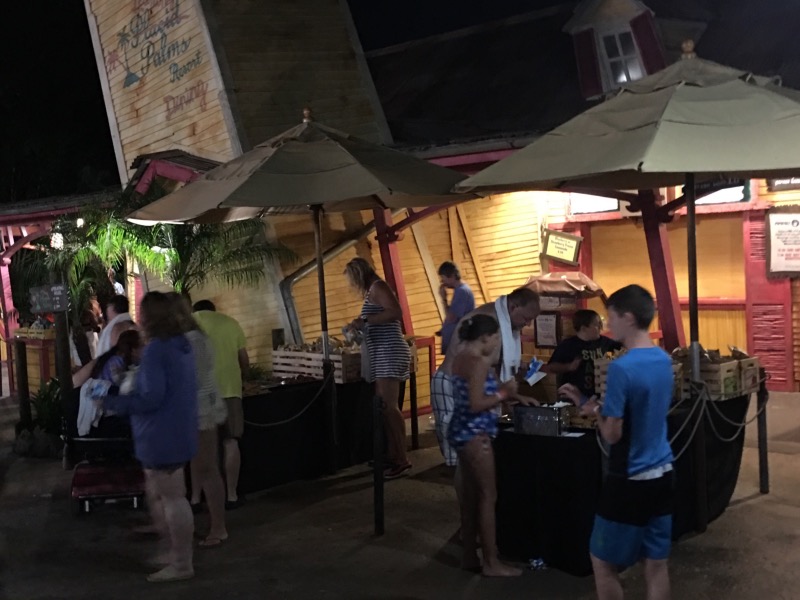 Early, ice cream carts (pictured below) were attacked by guests quickly after appearing, and were then wheeled out of sight. The fear was that only a limited stock of items would be available and the supply quickly exhausted.
That fear proved to be unfounded.
Disney kept re-stocking all of the premium ice cream bars, ice cream sandwiches and other novelties. At midnight, vendors were still distributing items...to the few guests who hadn't had their fill.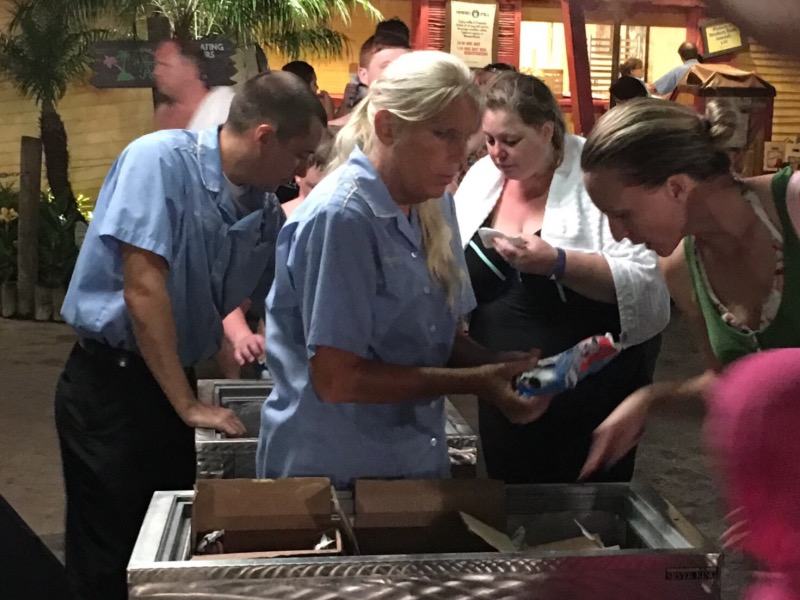 Other event activities included a DJ dance party.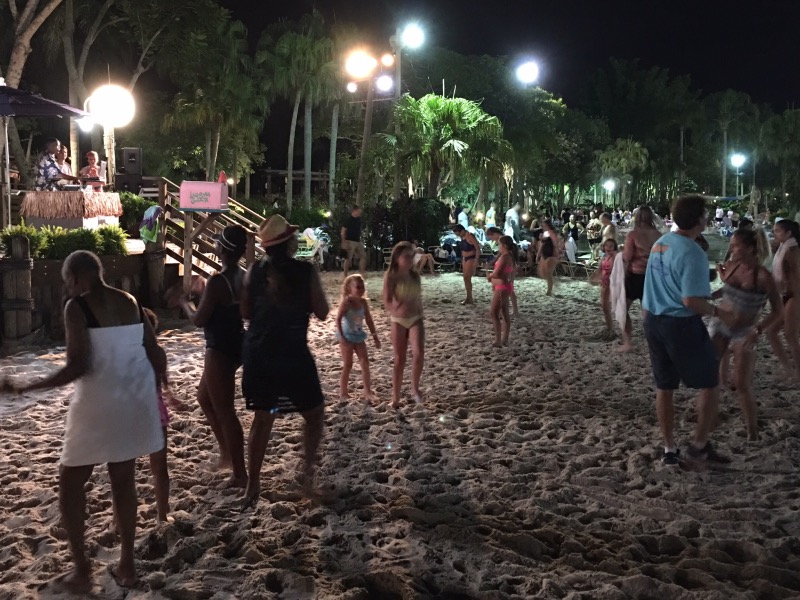 Disney Vacation Club executives made themselves available to chat with guests at the Exective Meet Up.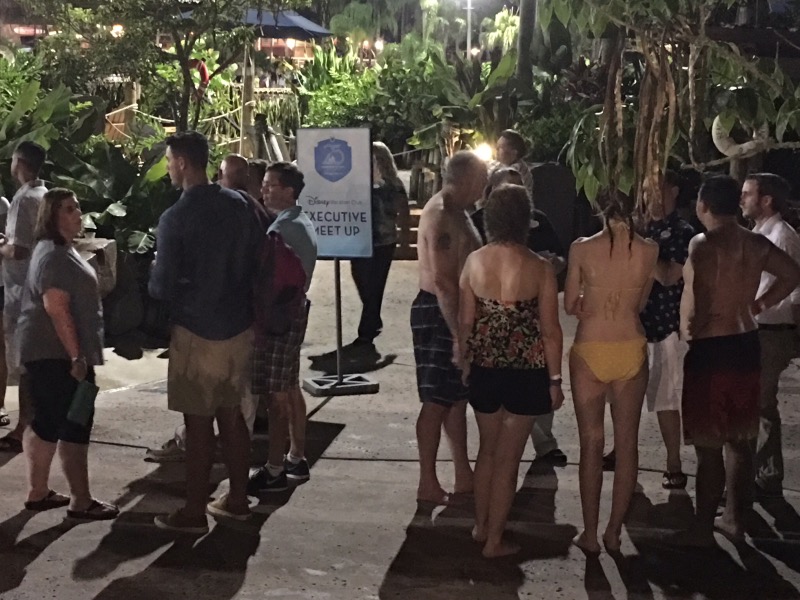 Exclusive Disney Vacation Club merchandise was available for purchase including the 25th Anniversary mouse ears hat, cap and window decal pictured below.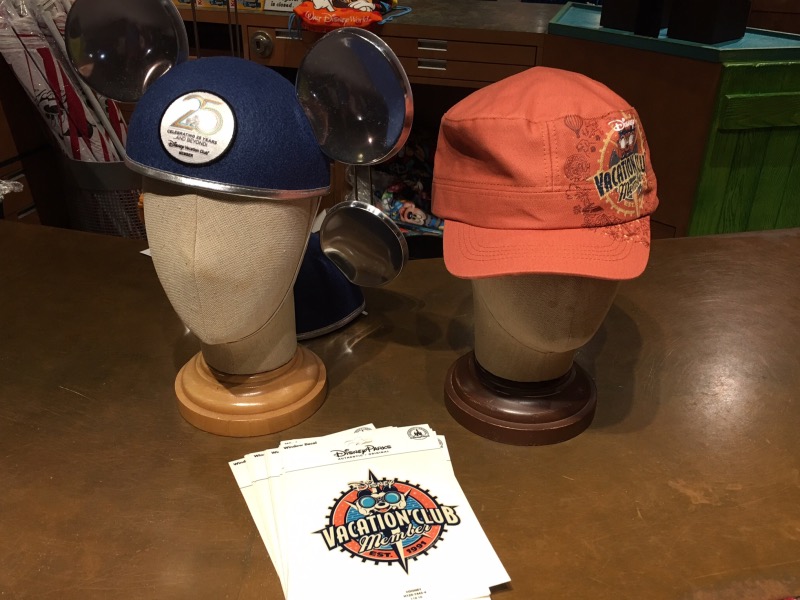 As midnight approached, guests were still enjoying themselves with a couple hundred people visible in the wave pool.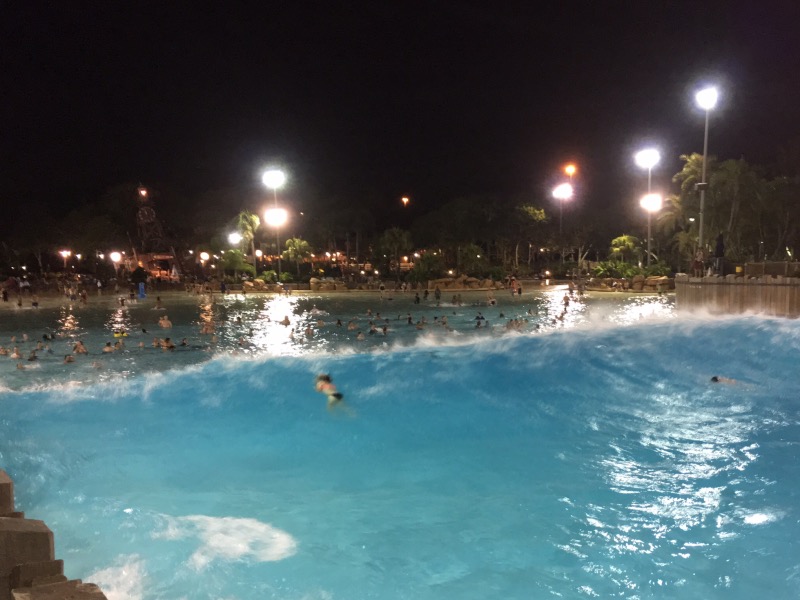 Overall, the Beach Bash was a wonderful perk for Disney Vacation Club owners: complimentary admission to a Disney waterpark with refreshments, character photo opportunities and other entertainment.
Unfortunately, last night's event was the final Beach Bash scheduled for the season with no promise of a 2017 return. In September 2016, DVC is hosting four nights of exclusive theme park access to Disney's Animal Kingdom. Both of these events, along with last spring's Magic Kingdom exclusive, were billed as part of the 25th anniversary DVC celebration.
Since DVC has excluded future resale buyers from accessing perks like the Beach Bash and Animal Kingdom event, it would seem to be in their best interest to continue hosting events of this nature. Events with real substance. After all, it's difficult to convince a buyer that direct purchase of DVC points is worthwhile if your best offerings are a 10% merchandise discount and 15% off behind-the-scenes tours.
If you attended the Beach Bash or other DVC exclusive, let us know your thoughts in the comments. And be sure to share feedback with Disney Vacation Club. That's the best way to help ensure that similar events follow!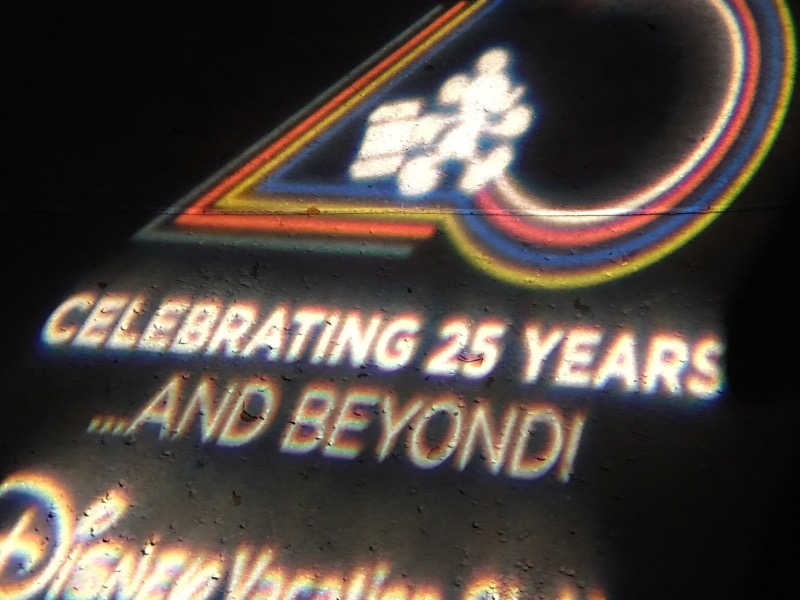 Disclosure: The author was given free admission to this event as an eligible Disney Vacation Club member. This participation did not impact comments presented here.